This Easter Bunny Butt wreath is so adorable! And it is SO EASY to make!!! I got all of the supplies from a dollar store and you can easily find them wherever you shop, too.
The textures and colors of this Easter wreath for the front door make me smile! I like the fuzzy faux bunny fur with the fancy ribbon and big colorful flower bunny tail.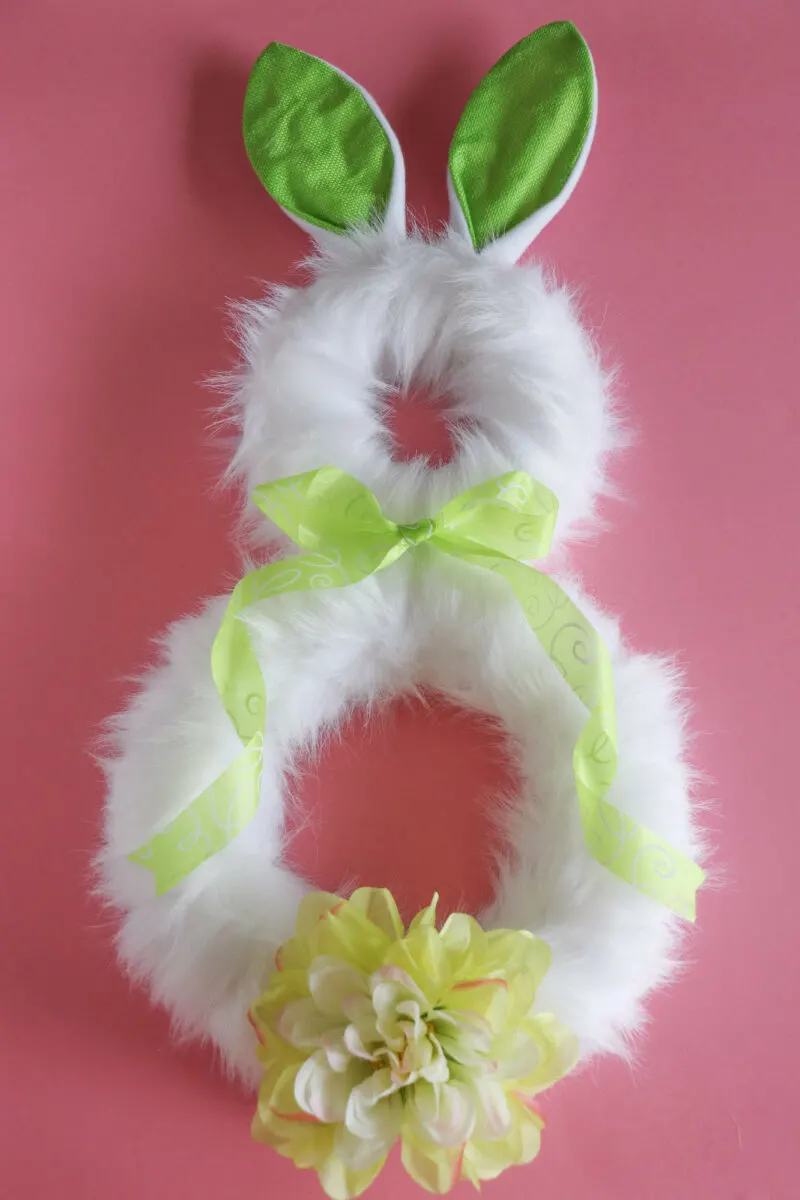 Be sure to see my DIY Bunny Bait for Outdoors if you want to make sure the Easter bunny stops by!
The best thing is that this wreath is so simple to make. Once you wrap the fur around the wreath form, it's just a matter of gluing things on. Really, it's that easy!
Be sure to check out all of my pretty front door wreath ideas for all year long!
DIY Easter Bunny Butt Wreath
Supplies
6" foam wreath form
8" foam wreath form
18 feet (6 meters) 3″ white faux fur (If you can find the same brand that I used, you can also use this 4" white faux fur)
Hot glue gun
White floral wire (or clear fishing line)
20" ribbon
Rabbit ears headband
Large faux flower
Scissors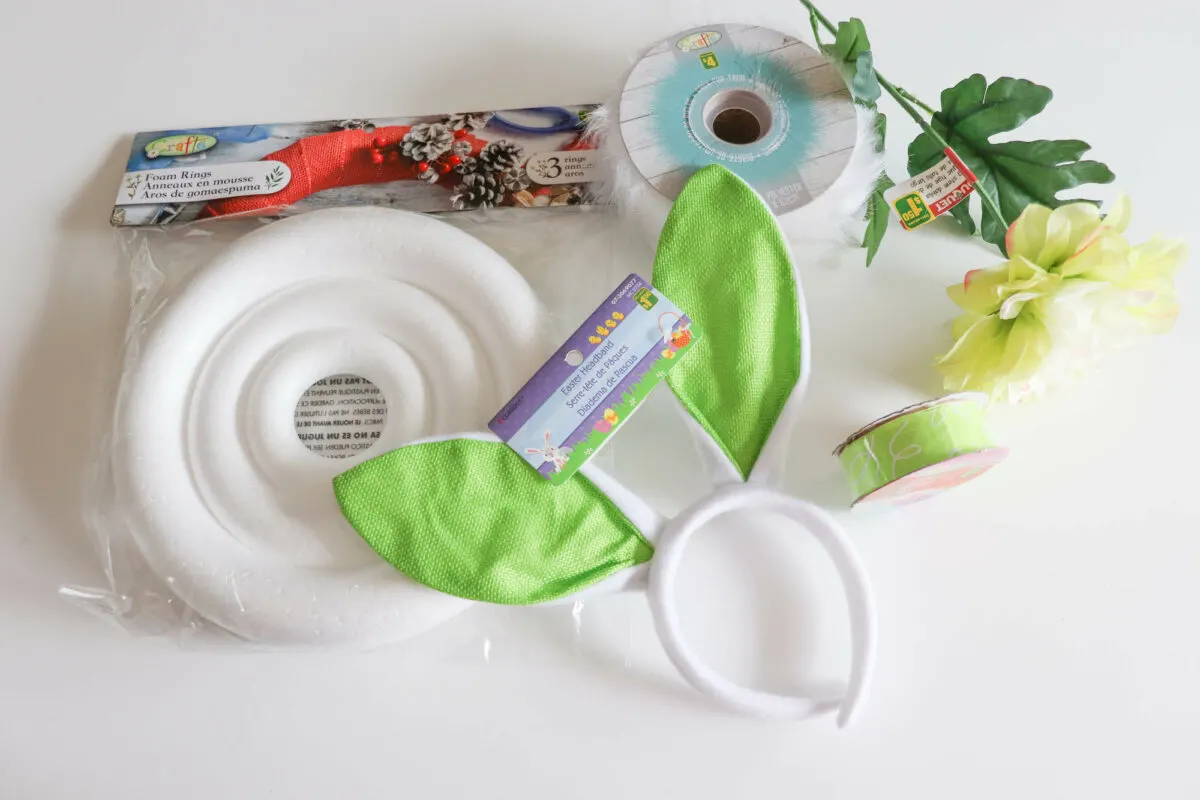 Directions
Step 1
Wrap each wreath form with the faux fur. Attach the start of the faux fur with hot glue to the small foam wreath form. Then wrap around the wreath form until you have covered the entire form completely. Secure to the wreath with hot glue. Repeat again for the larger wreath form.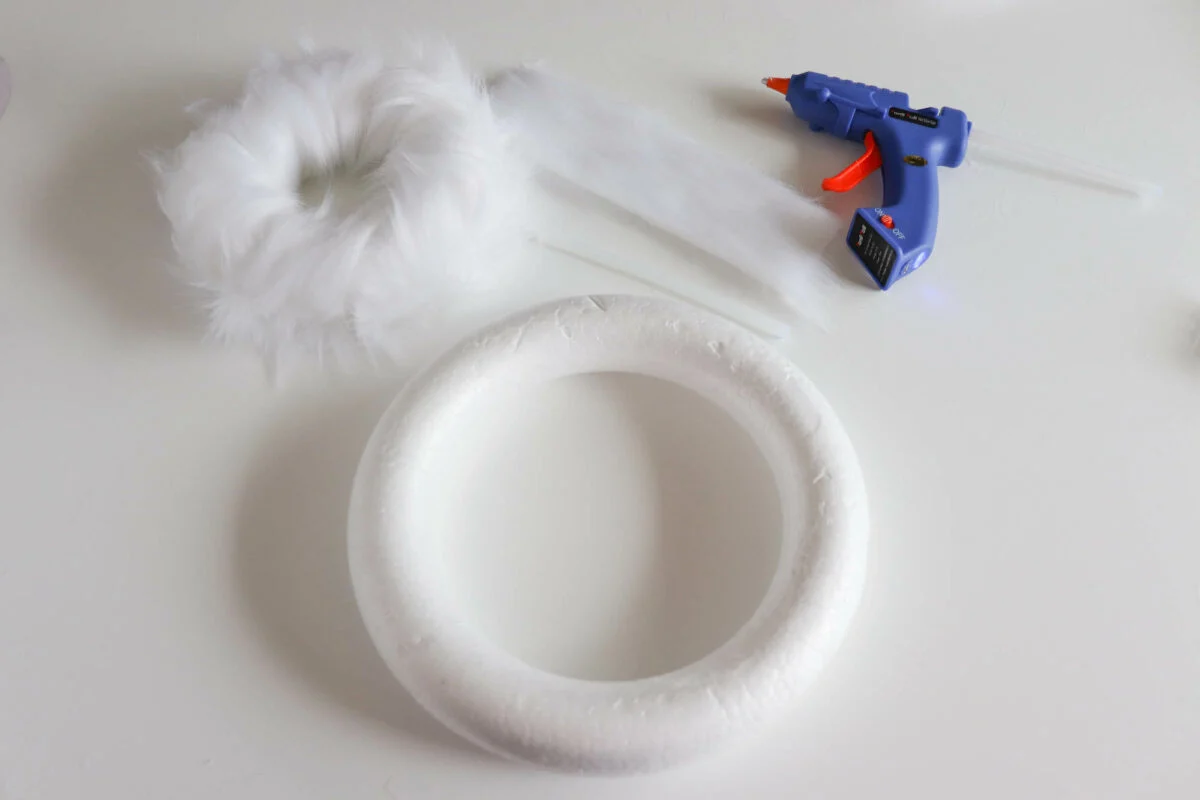 Step 2
Attach the two wreath forms together with the floral wire. The white floral wire will blend in and be covered by the fluffy faux fur. Loop it around the inside sections of the wreaths a few times until secure.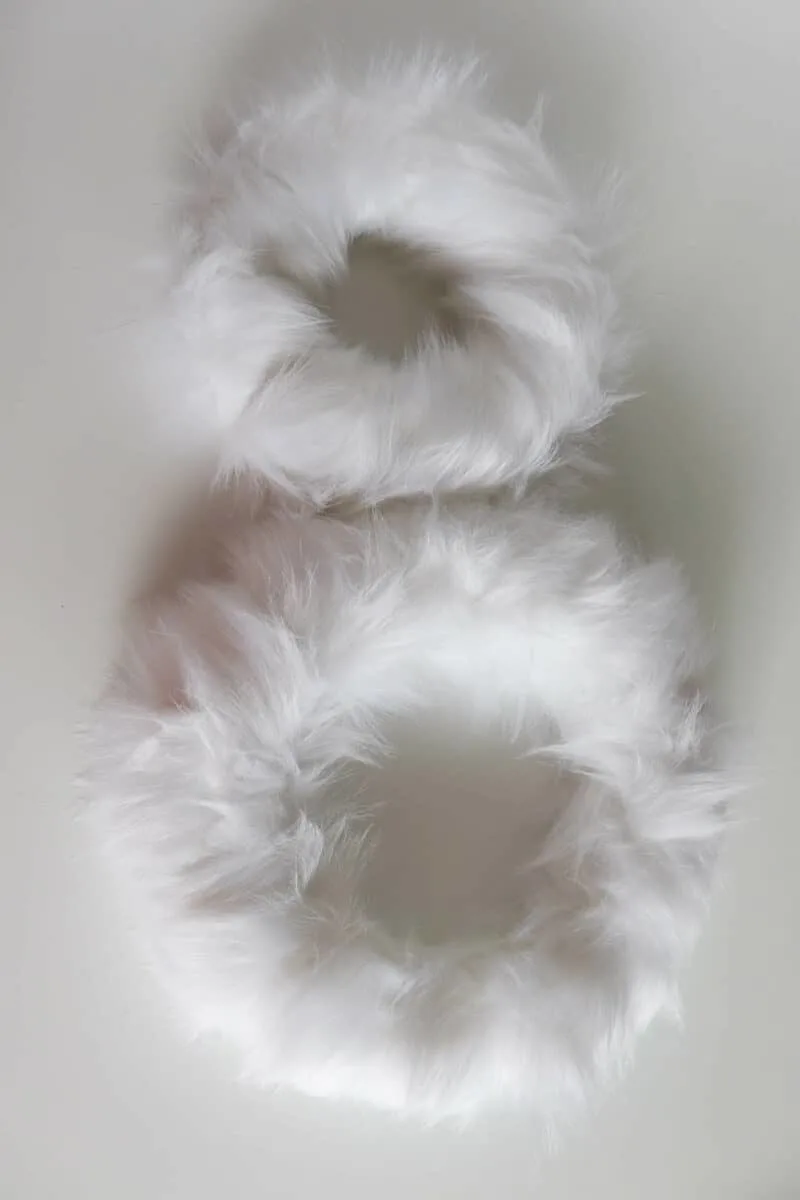 Step 3
Remove or cut the faux flower from the stem. (Sometimes you can just pull the flower off of the stem.) Using hot glue, attach the flower to the bottom center of the largest wreath circle.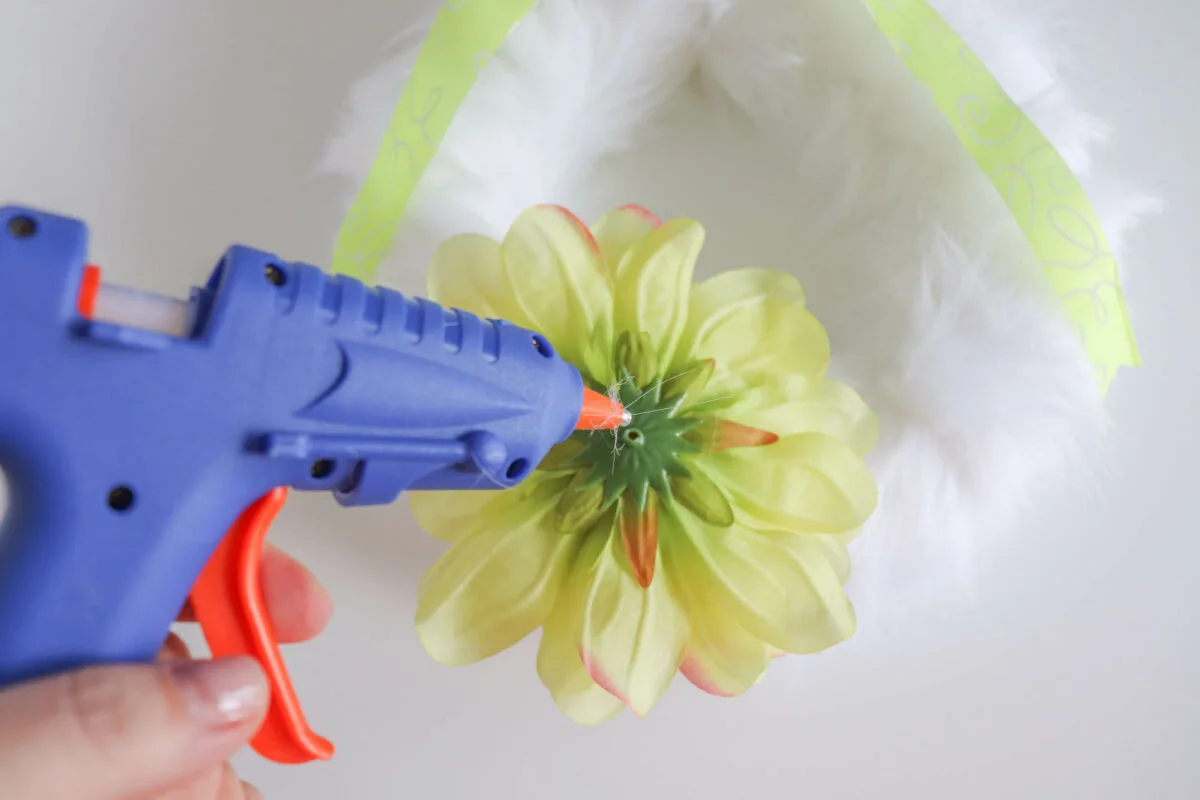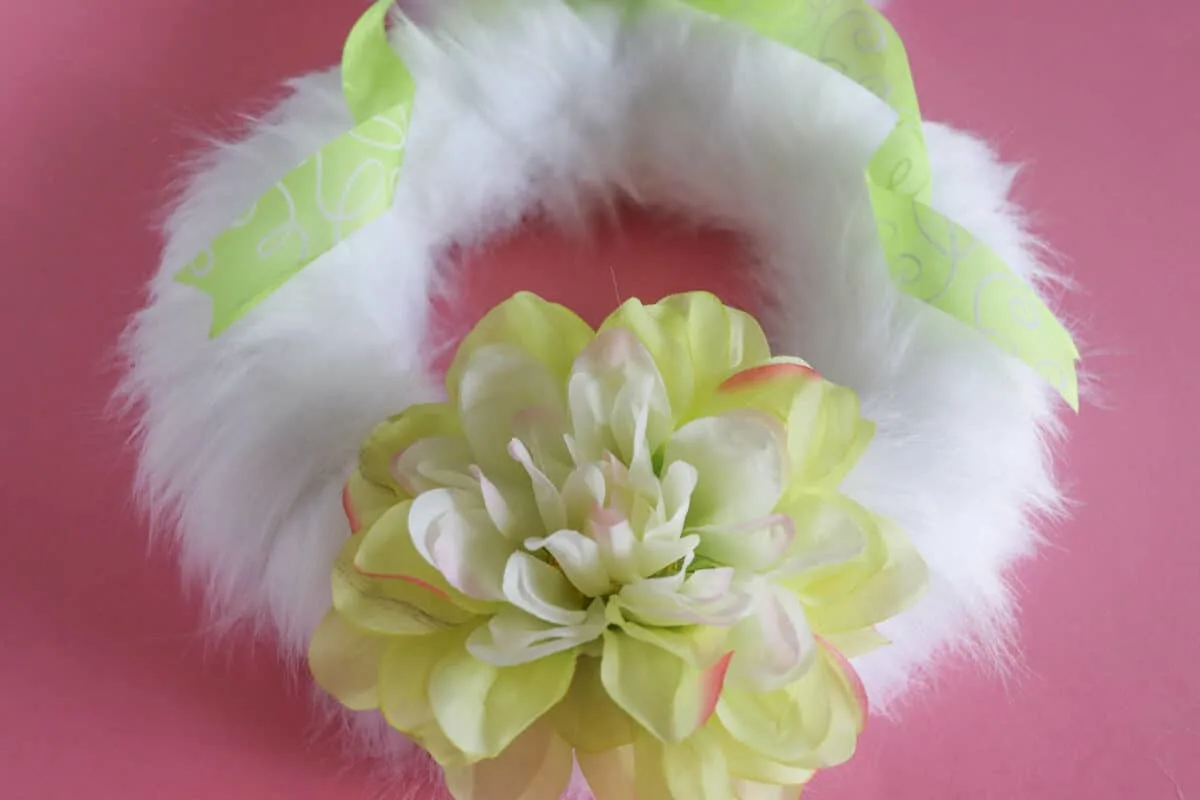 Step 4
Tie a pretty bow with the ribbon. Be sure to leave long tails that will hang down. Glue the bow in between the two wreath forms.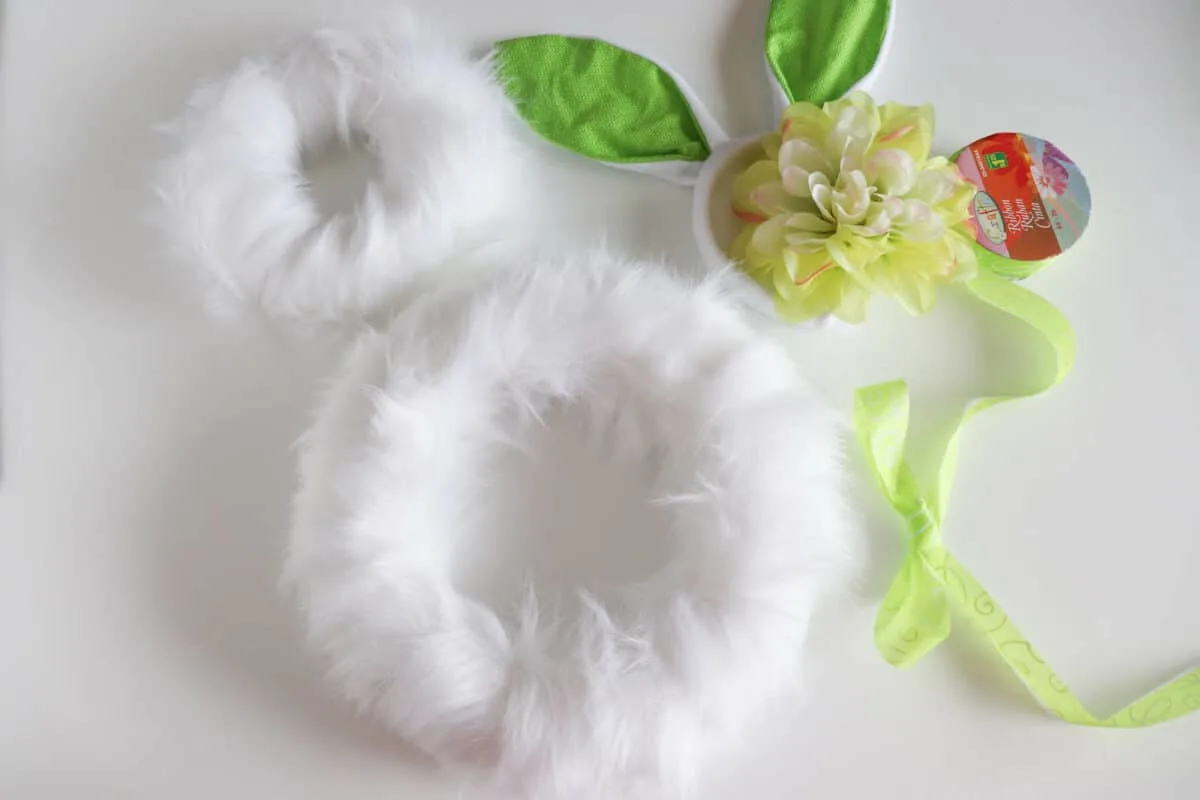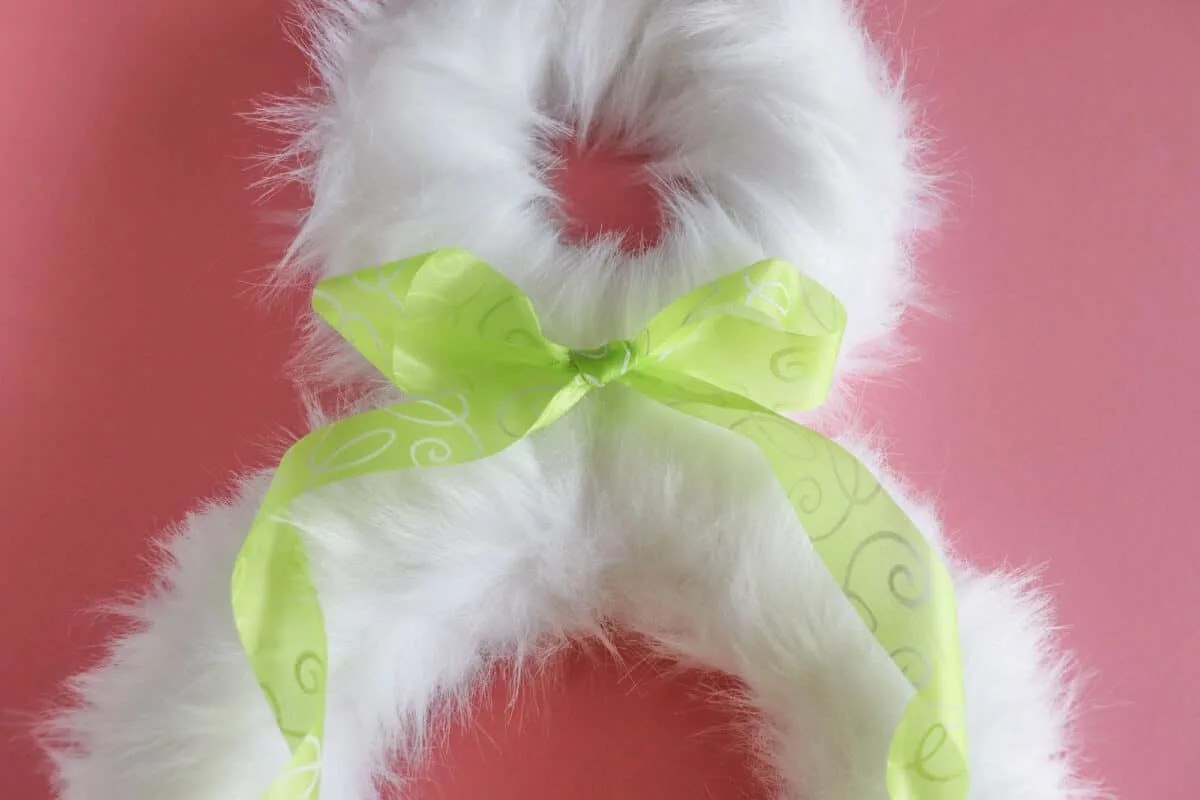 Step 5
To hang the wreath, you can make a loop with the floral wire. Create a loop at the end of a piece of wire, then wrap the rest of the wire around the top circle of the wreath to secure it.
Step 6
Glue rabbit ears to the top of the smaller wreath. Just slip the headband over the small wreath form and it will stay put. If you want, you can add hot glue to the headband portion before positioning it on the top of the wreath.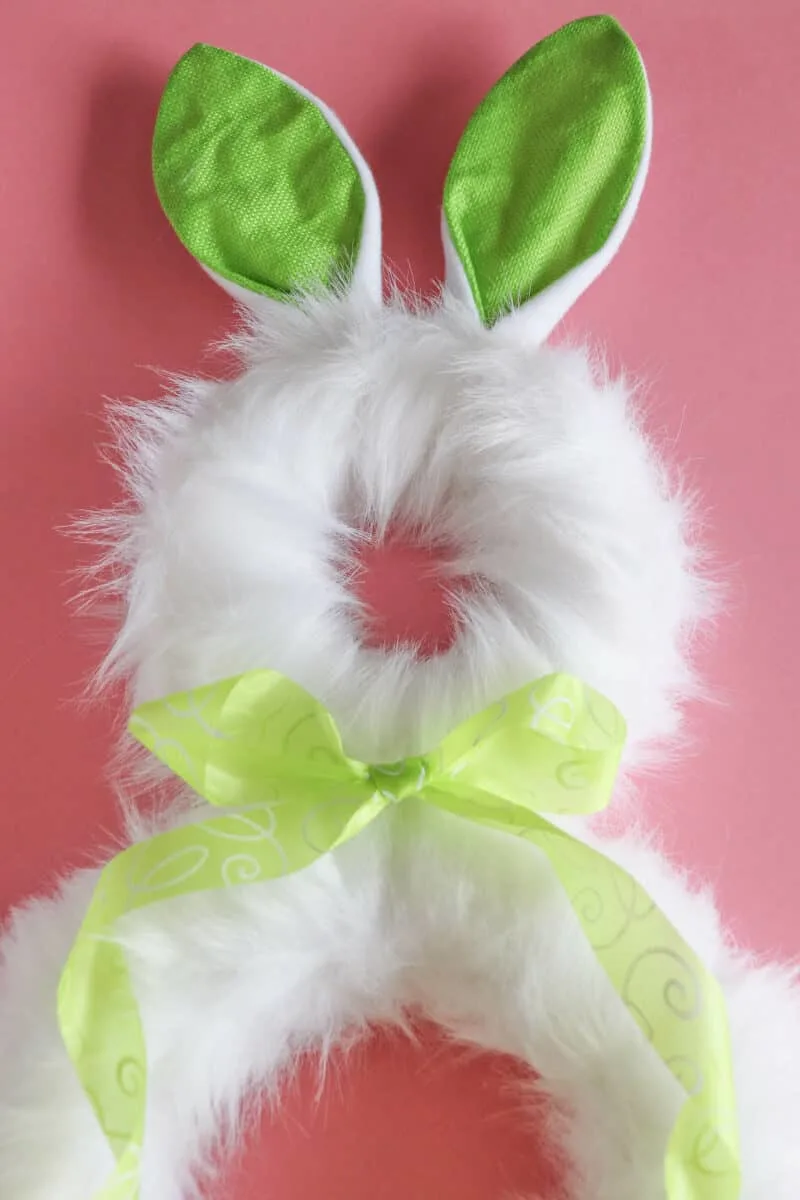 If you like this bunny butt wreath, be sure to check out all of my easy Easter crafts!
Especially this easy milk jug Easter Bunny Basket.