I love all things Scandinavian. The simple designs with natural elements really brings a sense of peace when I see them. Maybe it's the concept of hygee. Or maybe it's because I like creating a beautiful home with ease.
These DIY wood and clay Scandinavian ornaments are the perfect way to add a beautiful simplicity to your Christmas tree and through your home. Their neutral color scheme works with all decor.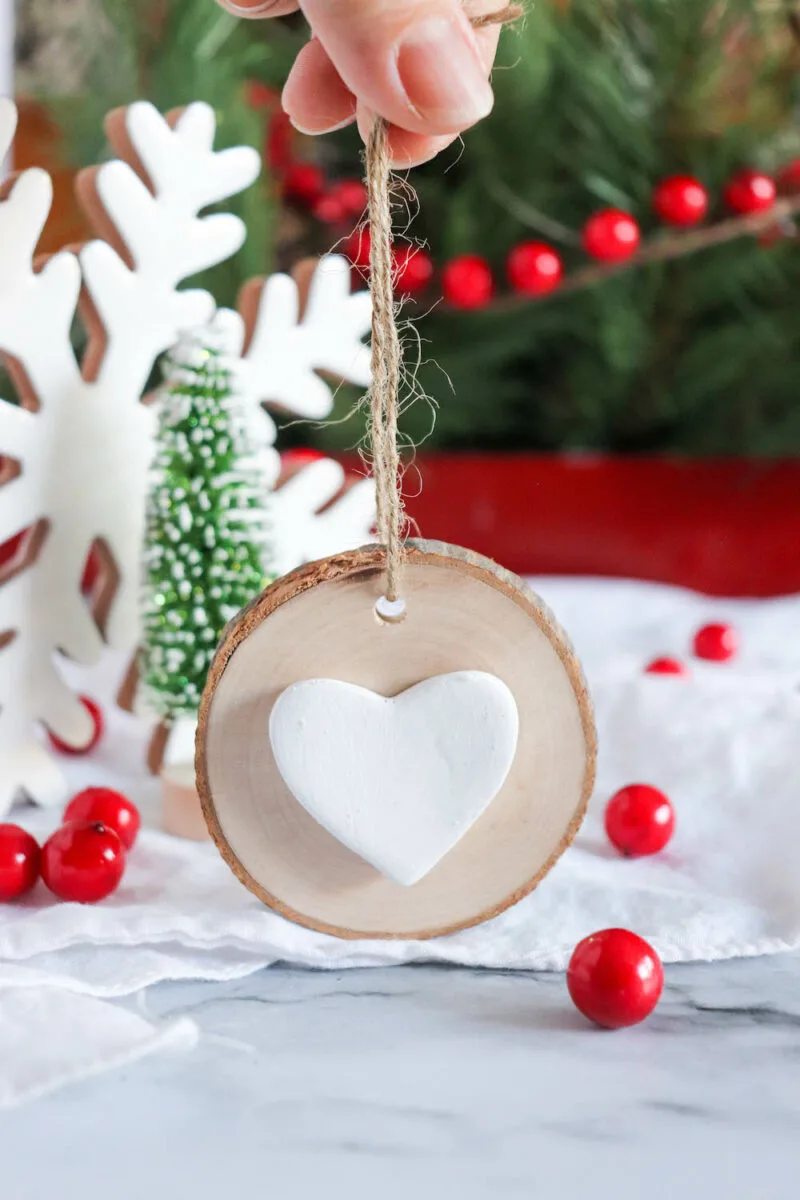 The no-sew ornaments are simple to make.
So make a steaming cup of hot chocolate, cozy up in your work area while listening to Christmas music or watching a romantic holiday movie, and make a few of these rustic Heart of Christmas ornaments.
If you like Scandinavian design as much as I do, check out my easy homemade cinnamon applesauce ornaments and my DIY Felt Christmas trees, as well.
How to Make a Rustic Heart Scandinavian Ornament
Supplies
Air dry clay (also called modeling clay)
Parchment paper
Rolling pin
White acrylic paint
Paint brush
Hot glue
Twine
Directions
Step 1
Roll out the air-dry clay to about ¼" flat. Use a rolling pin to roll out on parchment paper so that it doesn't stick.
Step 2
Using a cookie cutter, cut out shapes. Cut out as many shapes as you need for the amount of ornaments that you are making.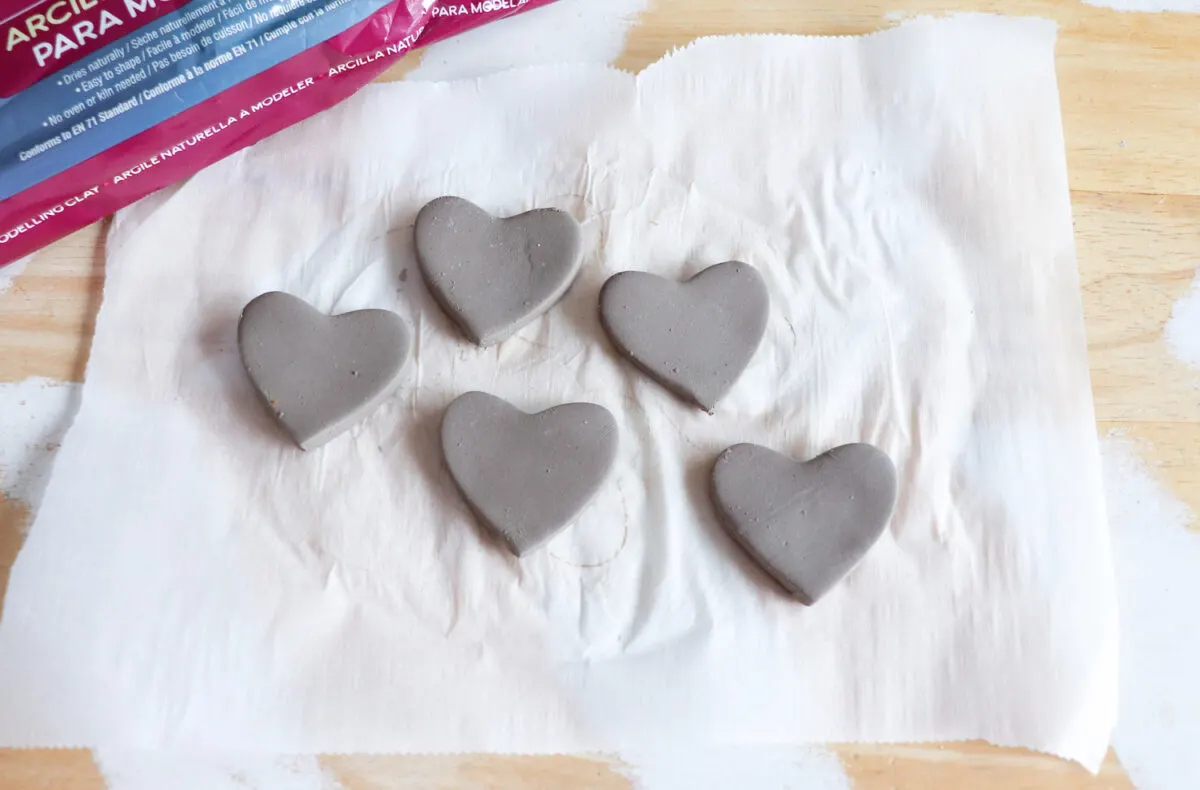 Allow the clay to dry completely and harden.
Step 3
Once dried, paint the clay white using a paint brush and acrylic paint. You can add multiple layers of paint if you would like. Let dry completely.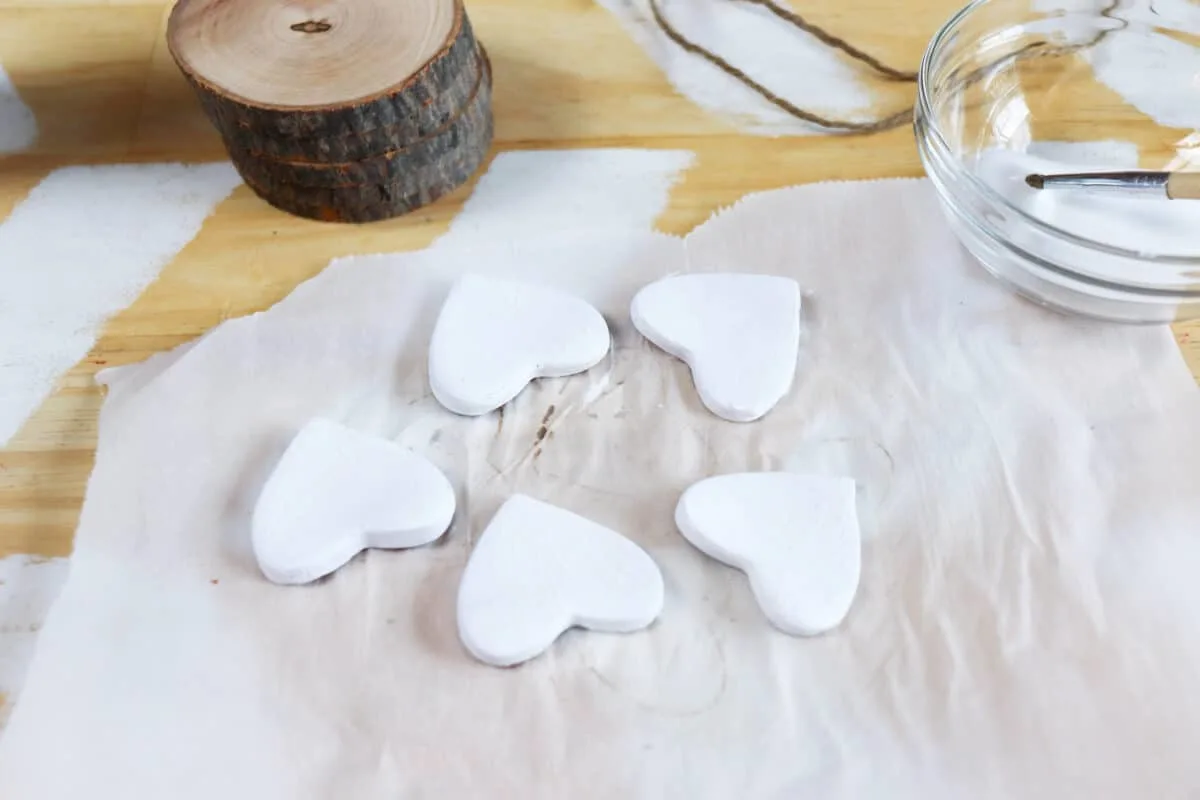 Step 4
Loop twine through the hole in your wooden round and knot at the ends to make an ornament hanger.
Step 5
Glue the heart to the center of the wooden round.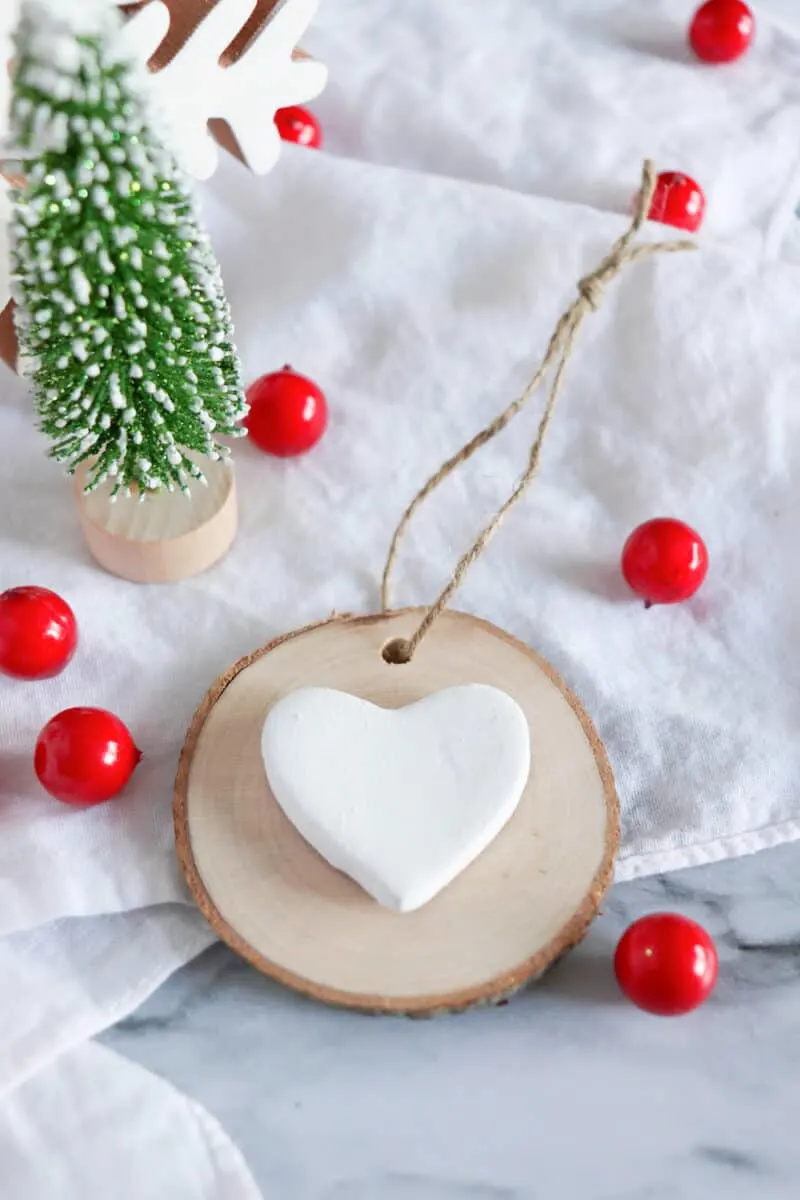 These are just one of many no-sew Christmas ornament ideas that I have! Make sure to see the entire list to find more crafts you'll love.