Brilliant ways to save money with leftover paint projects to spruce up your home.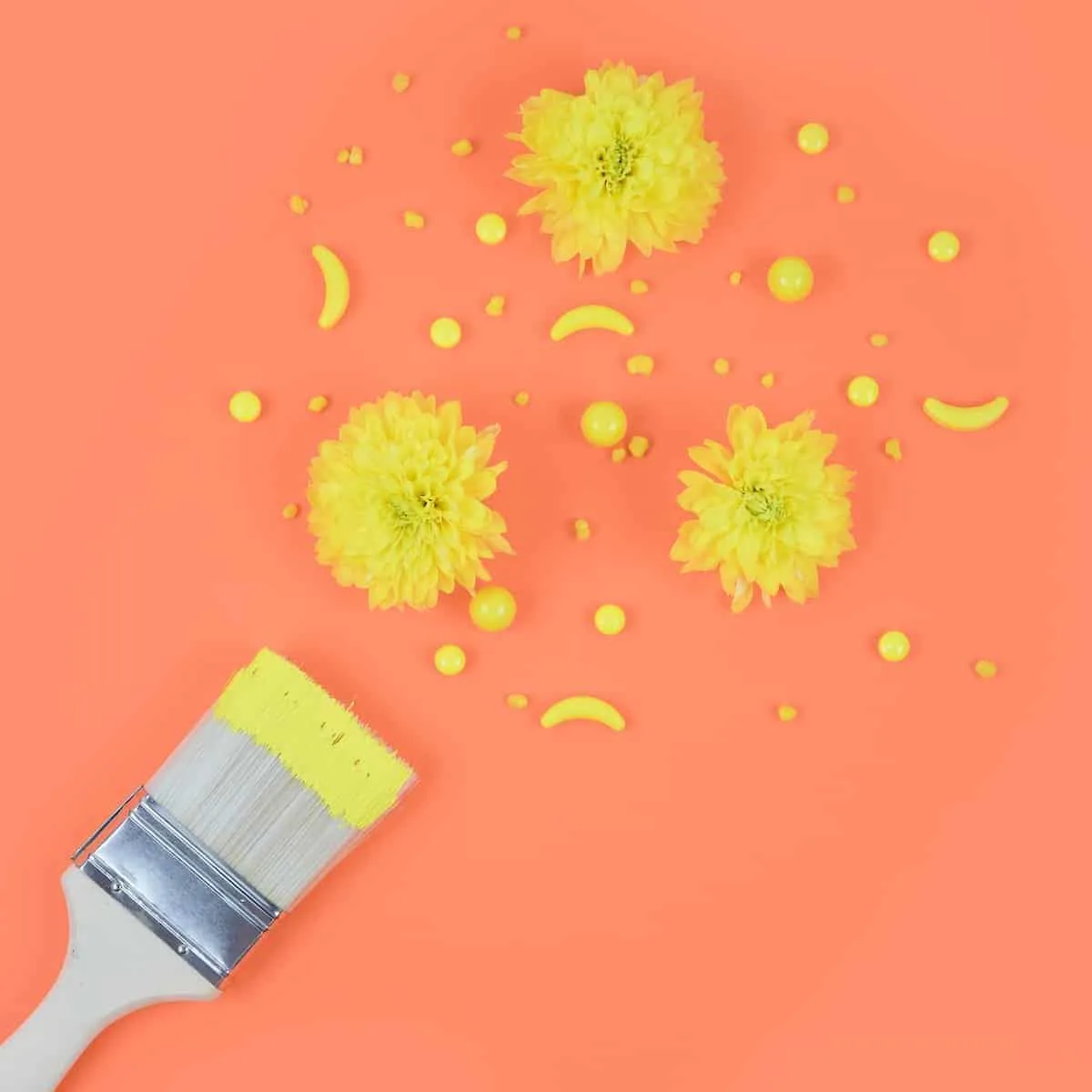 Paint is perhaps the cheapest way to makeover. But what about all the paint that's leftover when you're finished with your project? You don't want to waste it!
Instead of tossing that extra paint after your next home improvement project, keep it! Try one of these easy DIYs you can do with leftover paint.
Update an Old Piece of Furniture
Painting your furniture is a simple way to give it a quick facelift. And when you use leftover paint for your furniture rehab, you don't even have to spend any extra money to finish the project!
To help cut down on the amount of paint you'll need for your furniture project, start by sanding the wood to help the paint adhere to the furniture.
Then, give your furniture a base coat of primer. Using primer will ensure the paint doesn't soak into the wood after each coat, which will help you use less paint on your project. That means you don't have to worry about running out before your project is finished!
Here's some ideas for repainting furniture:
Add a Pop of Color
Paint is one of the best ways to brighten up a room. Instead of using your paint to add color to your walls, use it to add a small pop of color to the space.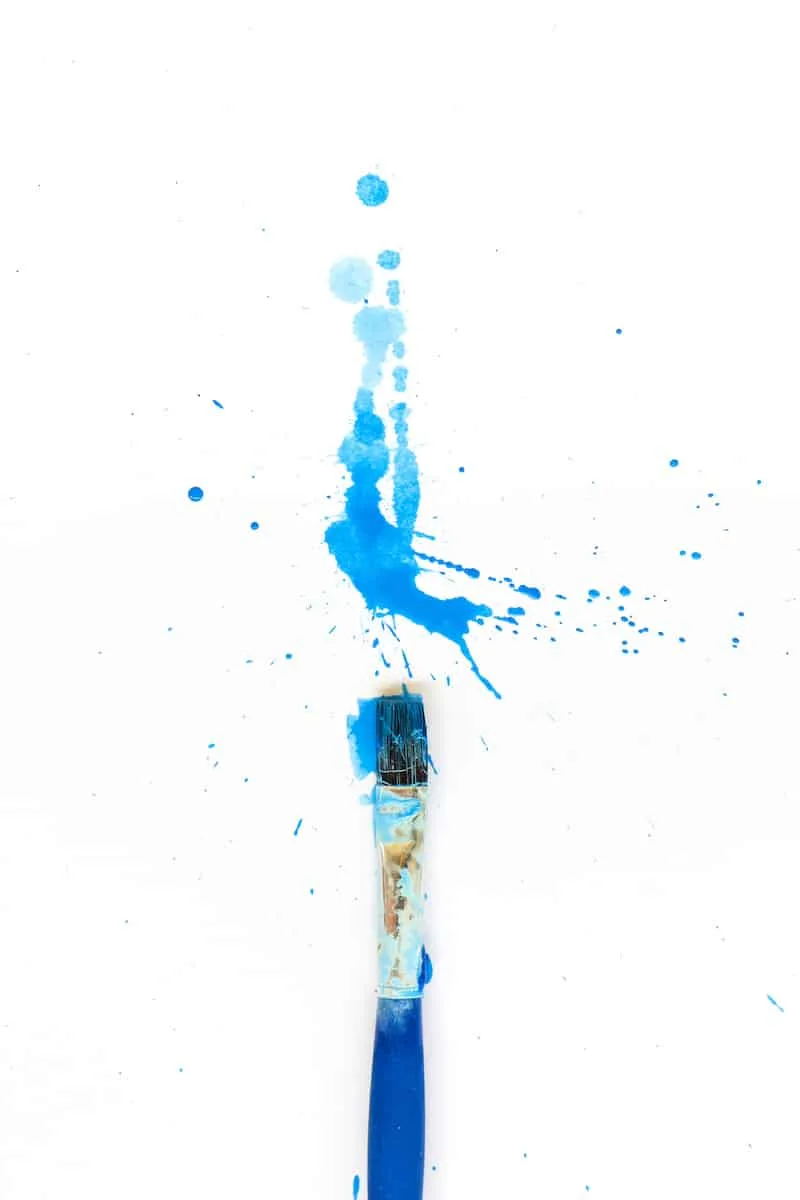 Leftover paint is a great way to add some color to your room by painting smaller pieces or areas, such as:
Add some color to a glass-front cabinet by painting the interior shelves
Brighten up a dresser by painting the sides of the drawers with colorful paint
Bring color to your kitchen by painting the interior of the cabinets with colorful leftover paint
Add a pop of color to your bookshelf by painting the back of the shelf with leftover paint
Paint Your Front Door
Since the front door of your house is a small area, you won't need as much paint to finish the job. That means it's a perfect way to use up that leftover paint.
To get the best results from your front door paint job, start by cleaning the door thoroughly to remove dirt and debris that may cause problems as you paint. I suggest using Krud Kutter to make this job easier.
Then, take the time to remove all the hardware from the door.
Next, tape off the windows to ensure you have clean lines around the edges. Then, use a brush to paint the smaller crevices and detailed areas of the door.
Finish by using a roller to cover the larger flat areas.
If you're worried about running out of paint before you're finished with your job, try starting your paint job with a coat of primer before adding your color.
Decorate Your Walls
While you may not have enough paint to cover a wall, you can still add some visual appeal to the wall with that extra paint.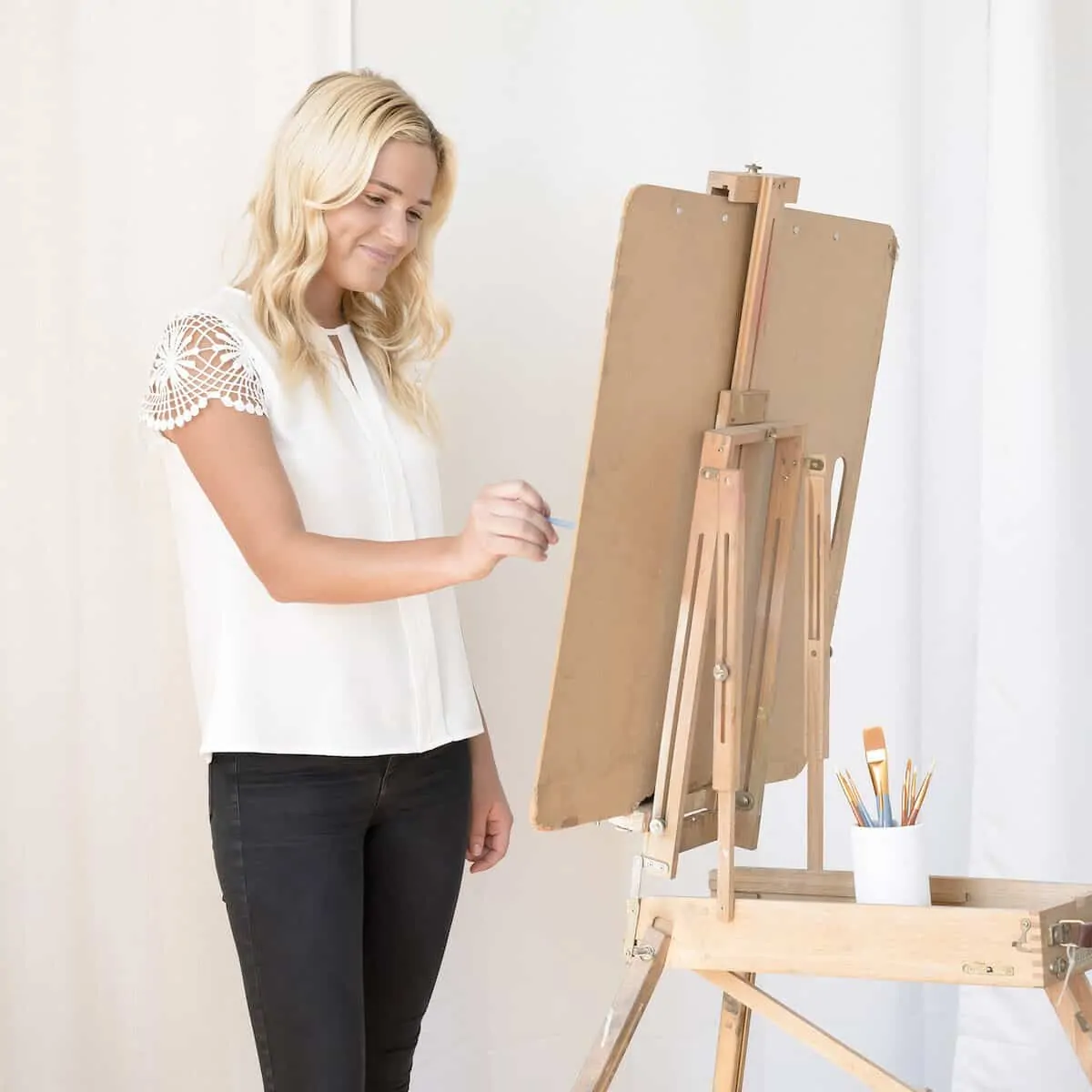 There are a variety of fun ways to decorate your walls with that extra paint:
Use stencils: Add a fun design to your walls by using stencils and leftover paint
Paint stripes: Decorate the walls with out completely covering them by adding stripes of color to the wall
Make a sign: Get your Cricut out and use that leftover paint to create a new painted sign to hang on your wall
Create abstract art: Use different leftover paint colors to create your own abstract work of art to decorate your wall
Paint your picture frames: Update the frames around your photos by painting them with that leftover paint
Paint your trim: You don't have to give the entire wall a coat of paint to make an impact, use the leftover paint to freshen up the crown molding, baseboards, or trim in a room
Upcycle Your Neighbor's Trash
You know the saying "one man's trash is another man's treasure?" That phrase applies here!
Paint is a great way to update a found piece or upcycle something old into something new. You can find unwanted items in a variety of places. Search thrift stores and yard sales to score good deals on items to update. Or look for ways to find free stuff you can use with your leftover paint.
Just be sure to use these tips on how to buy used furniture so you don't waste money.
Head out in your neighborhood in search of something free to transform or search online to find free supplies for your next project. When you find a freebie and use leftover paint, you can create an amazing new piece for your home without spending a dime!
Find curbside furniture to repair and paint
Use leftover spray paint to update metal or plastic pieces you find
Refresh an old lamp base by giving it a new coat of leftover paint
Give wooden decorative pieces, like trays or candlesticks, a new look with leftover paint
Revive an old light fixture with new paint