This easy DIY clothespin advent wreath is a quick holiday craft using just a few supplies. You don't need to buy a pre-made wreath form for this project.
We purchased glitter clothespins, but you could use natural wood clothespins or paint clothespins a color that you would like.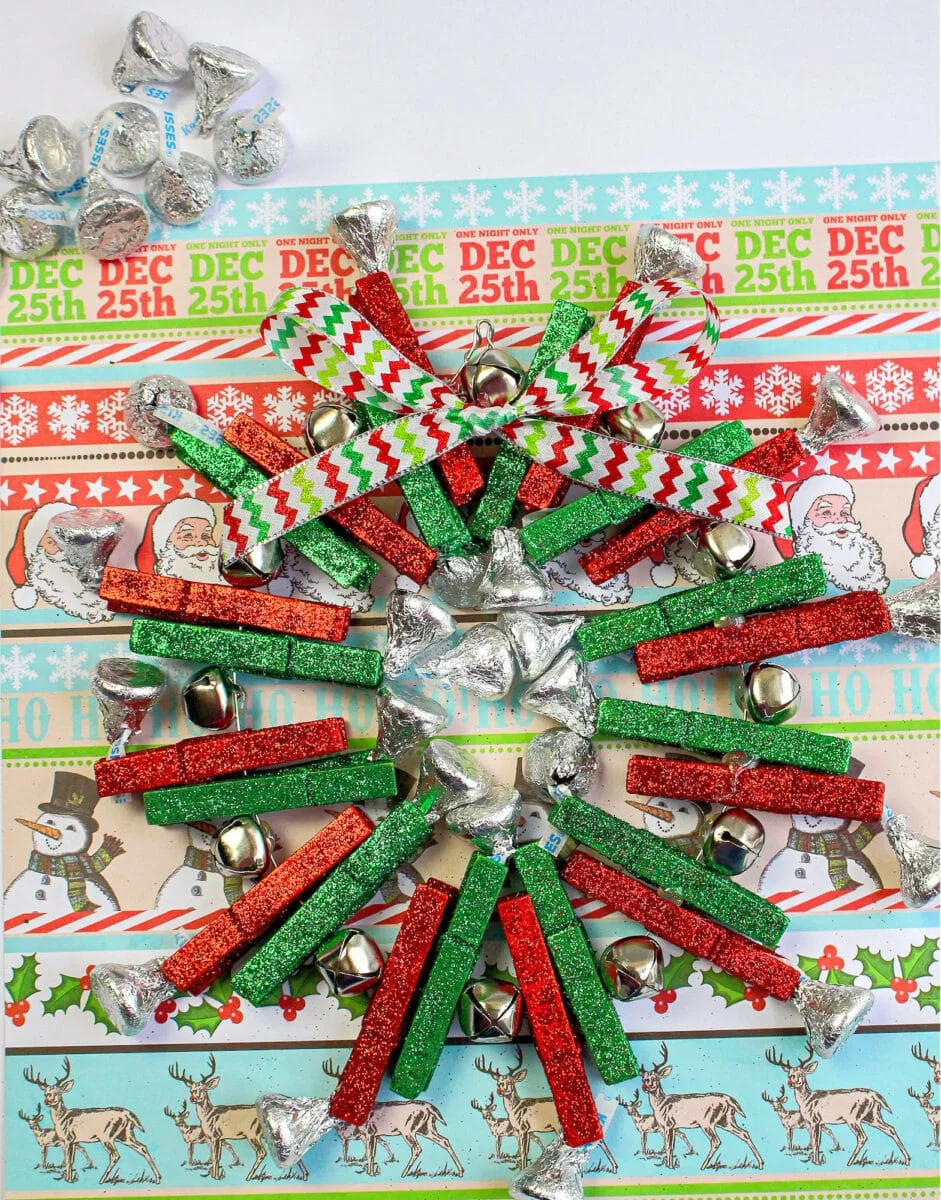 This Christmas countdown wreath can be used with cards, scriptures, candies or any small item that can be clipped in the clothespin.
For candies, it is best to use a lightweight candy that has a wrapper, such as:
Hershey Kisses
Tootsie Rolls
Gum (individually wrapped gum balls)
Lifesavers (individually wrapped)
Be sure to see our DIY Printable Advent Calendars for some more great ideas and cards you can print to add to this wreath!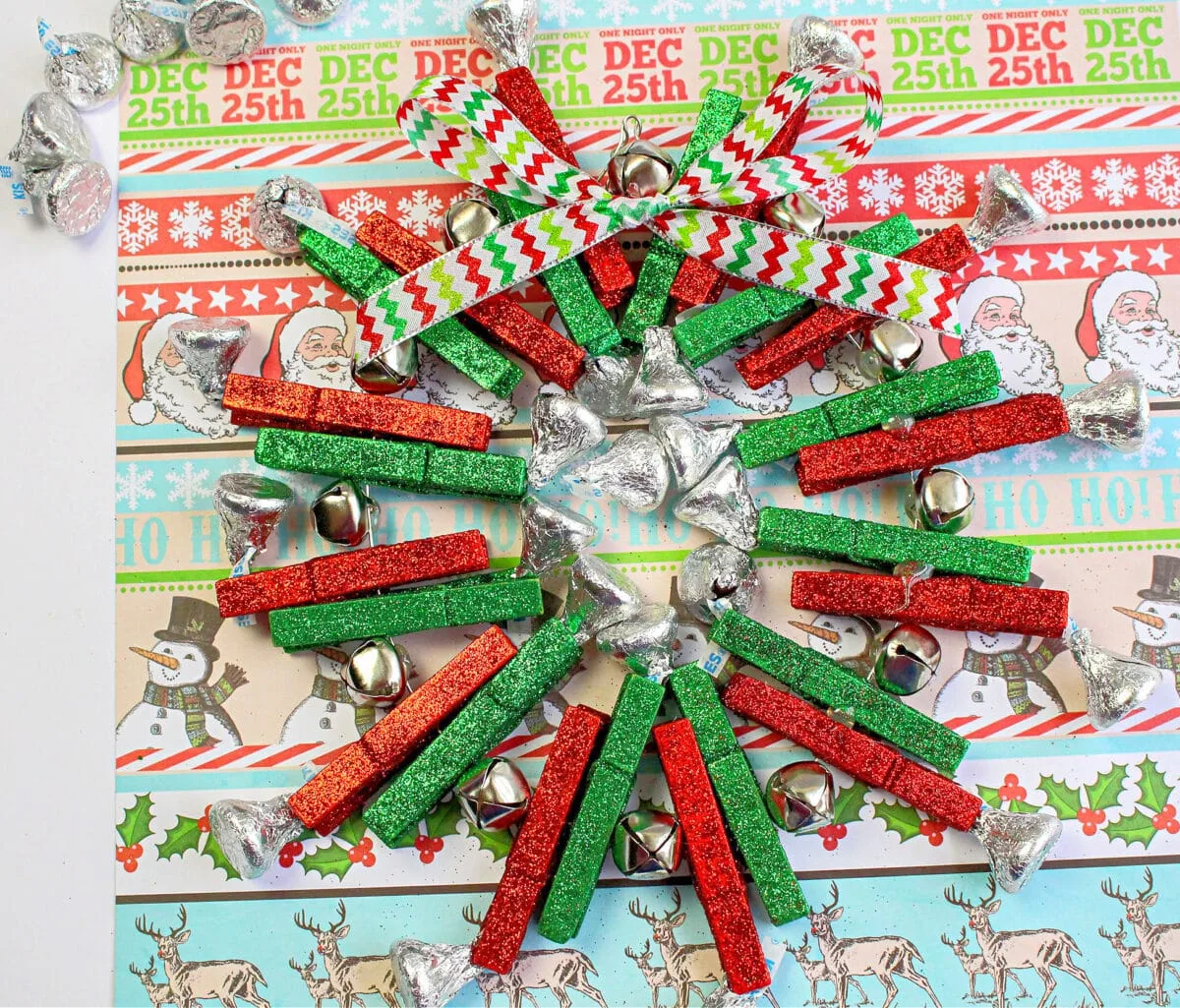 How to Make an Advent Wreath with Clothespins
Supplies
Wire coat hanger or thick jewelry wire
24 glittered clothespins (available in packs of 12 at Hobby Lobby)
Jumbo jingle bells (available at Hobby Lobby and Amazon)
Ribbon
Hot glue
Candy, cards, or other small treats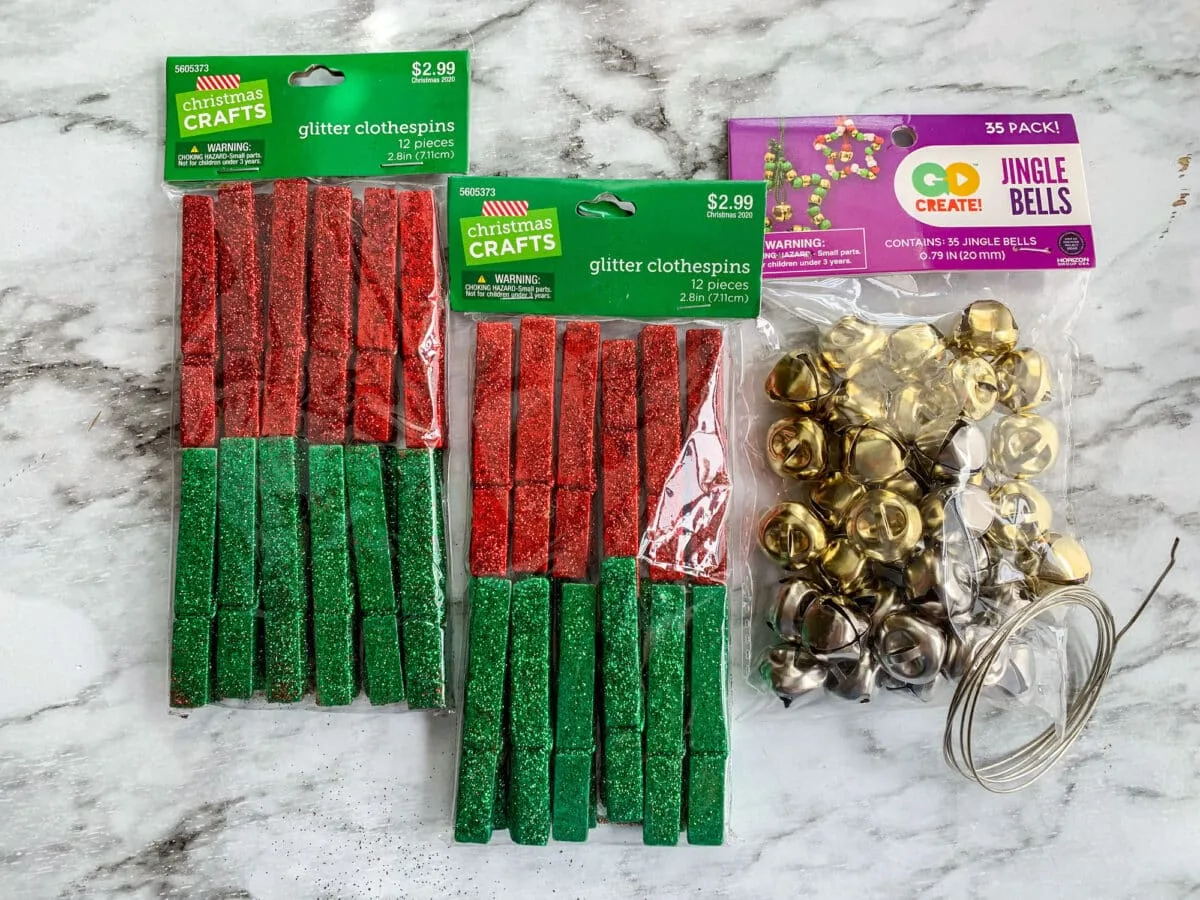 Instructions
Step 1
Twist the wire into a circular shape.
Step 2
Thread the wire through the spring of each clothespin and the cup of each jingle bell. Create a pattern that you like, such as alternating red and green clothespins.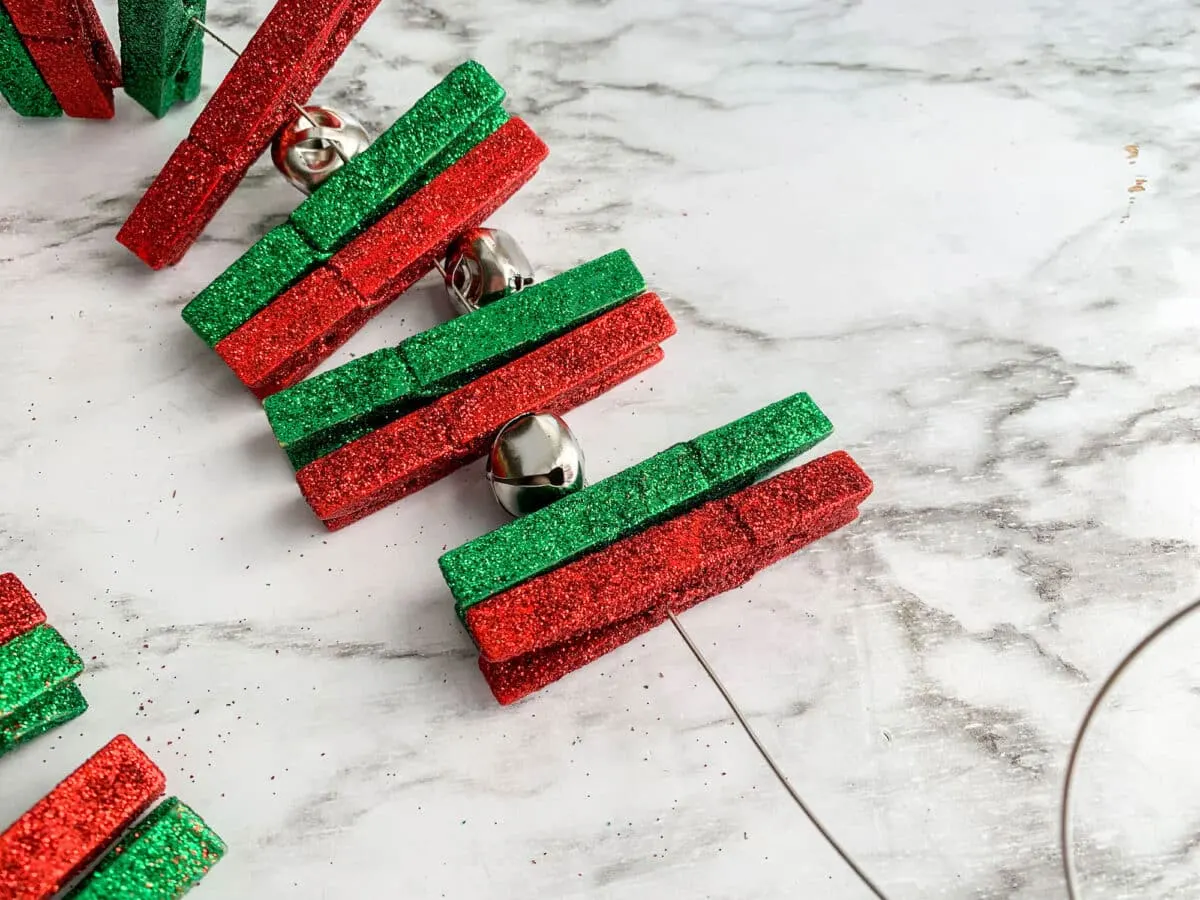 When the pattern is complete, twist the wire together to secure it into a wreath shape.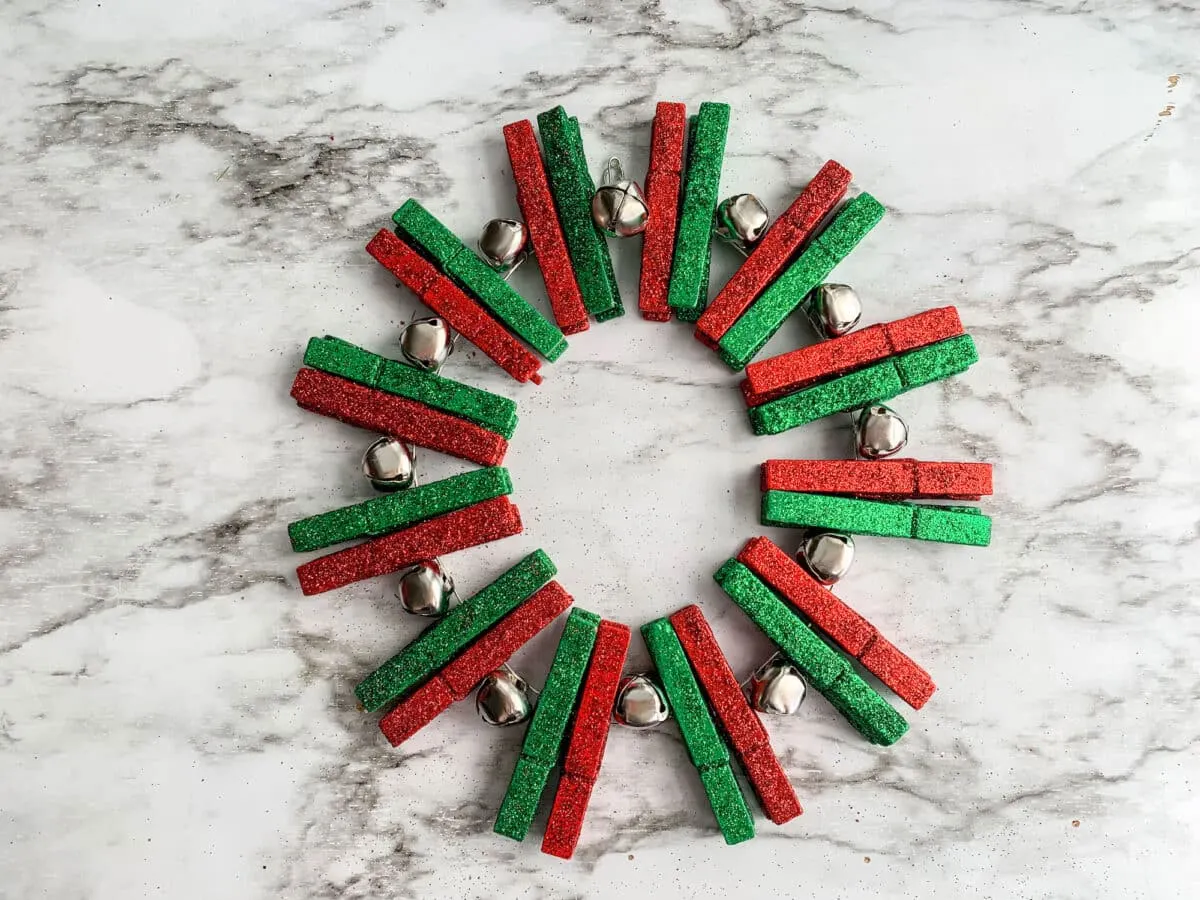 Step 3
On the back of the wreath, use a small amount of hot glue to secure the clothespins and bells to the wire frame so that they do not spin around the wire.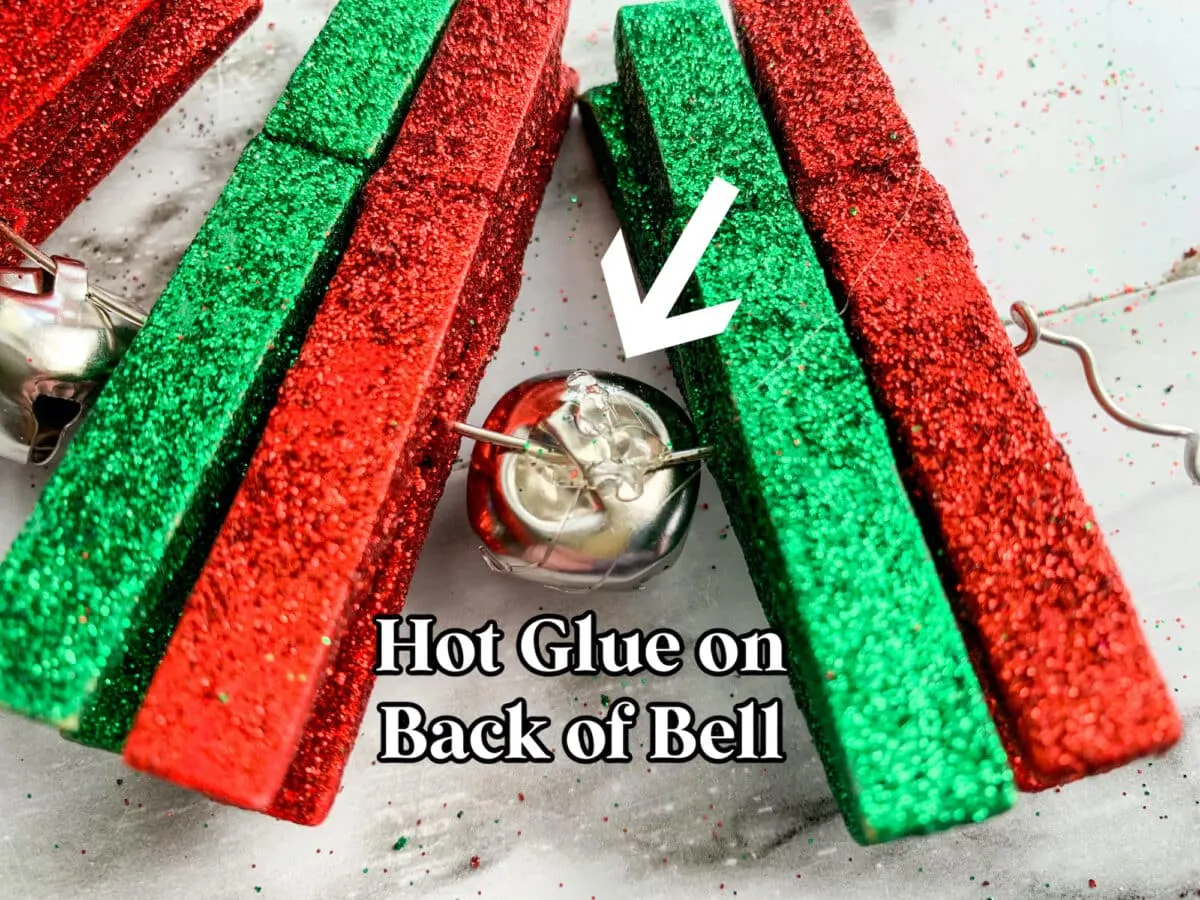 Step 4
When the glue is dry, flip the wreath over. Tie the ribbon into a bow and attach it to the wreath at the top where the wire is twisted together.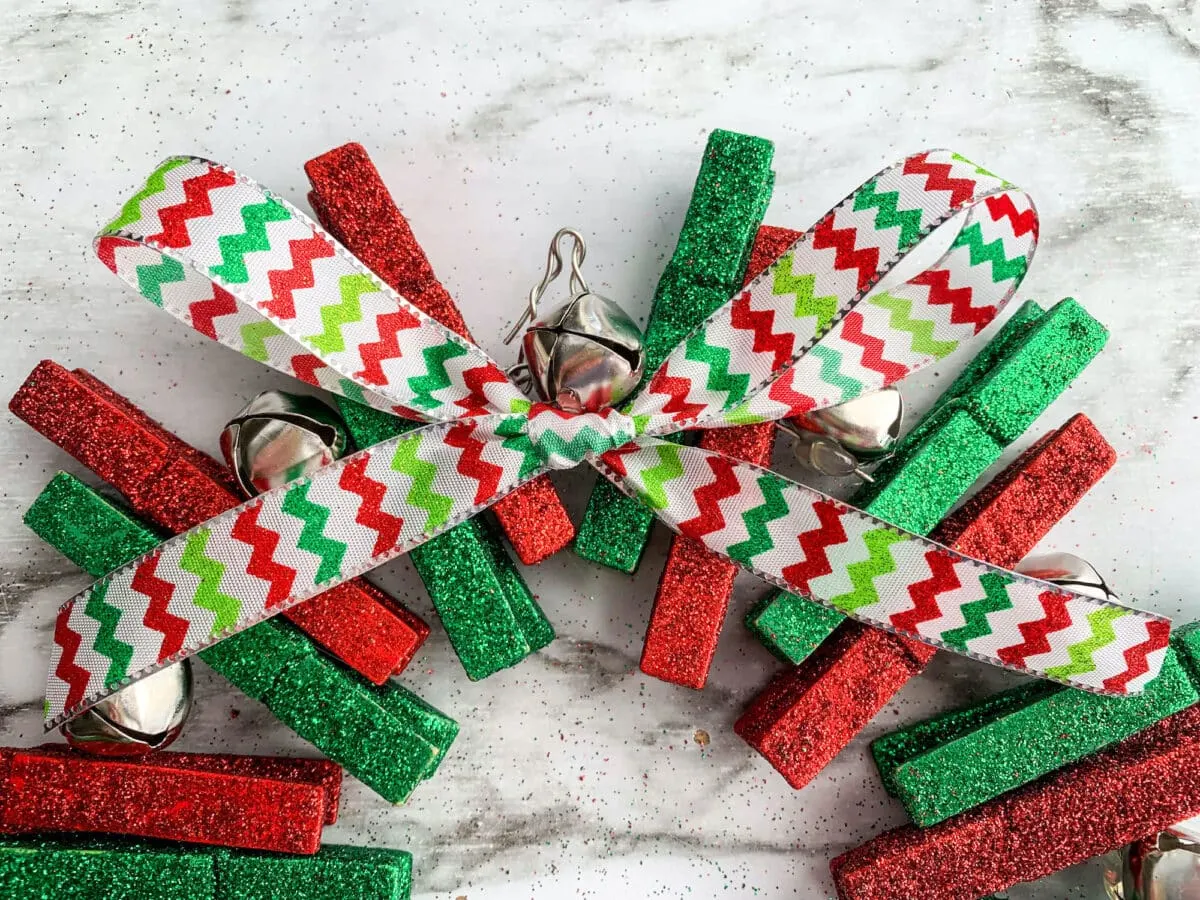 Step 5
Place a small treat in each clothespin. For Hershey Kisses, you can clip the paper tag in the clothespin. For other candies, clip the packaging in the pin. For cards and scripture verses, clip the paper inside the clothespin.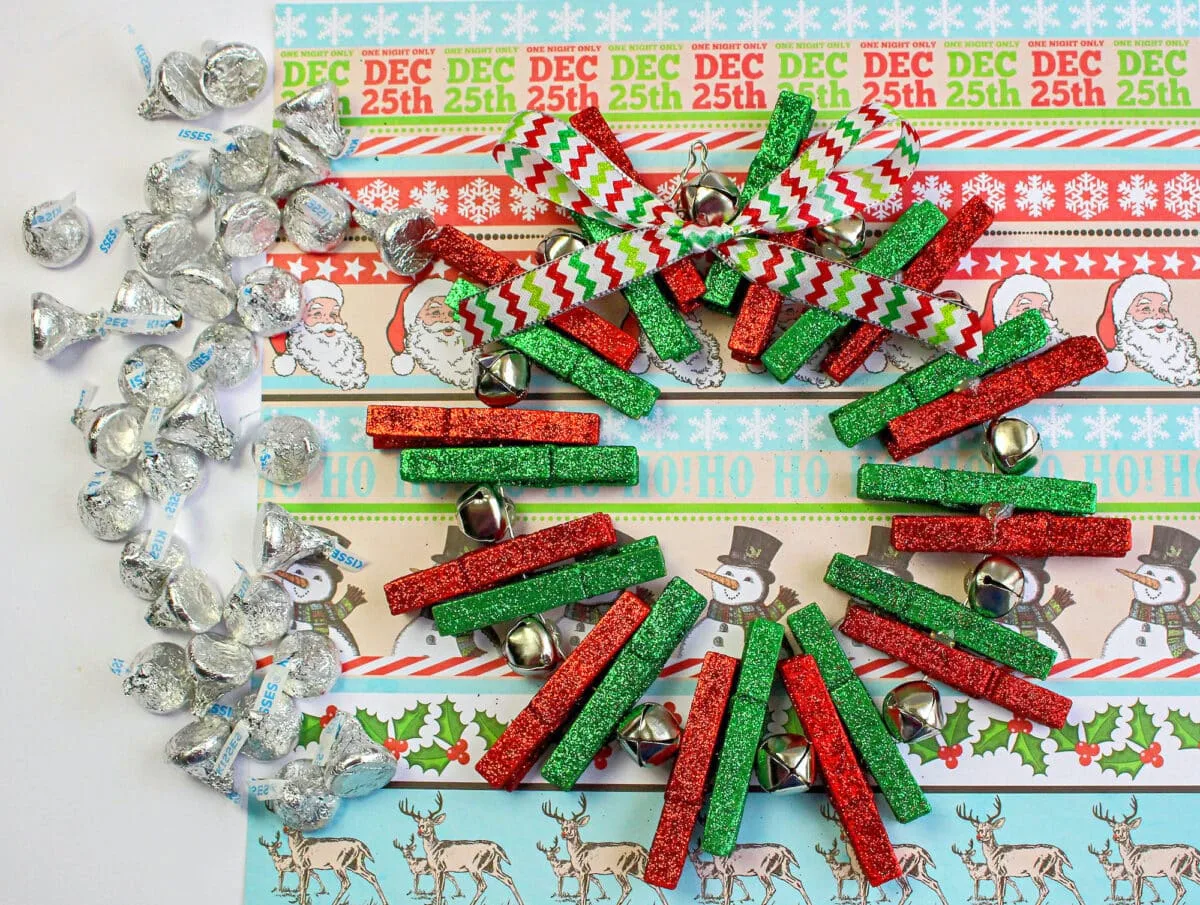 Optional: You can add a number or date to each clothespin to help keep track of the countdown and to know which clothespin to unclip each day.
Be sure to Pin This craft to save for later!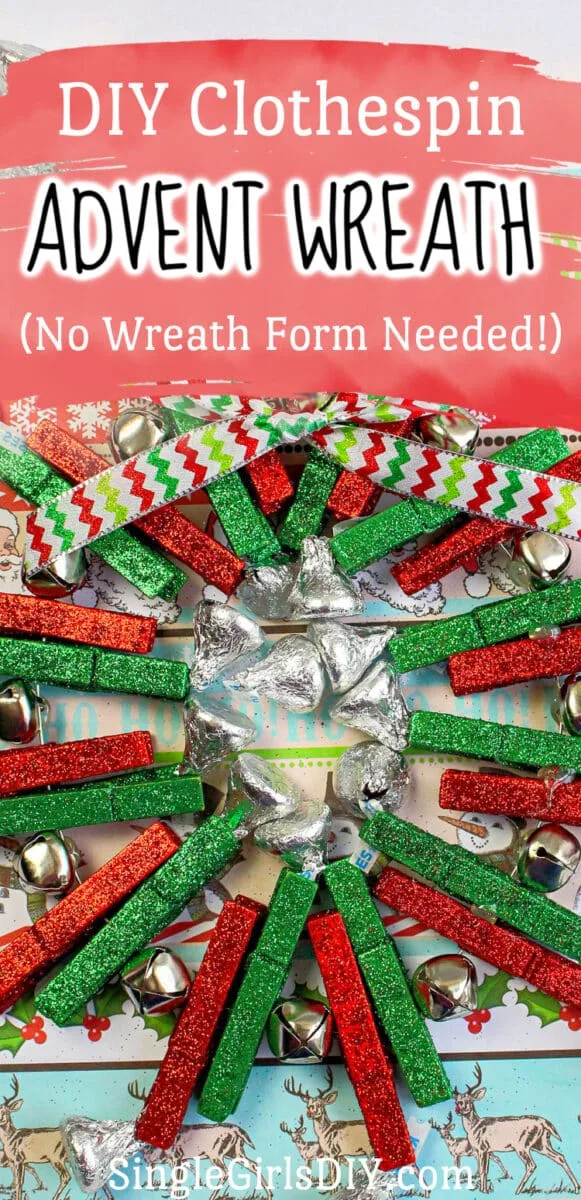 Want more great DIY advent calendar crafts? See these tutorials, as well: