If Hocus Pocus is one of your favorite Halloween movies of all time, then you will love this Oh Look, Another Glorious Morning Makes Me Sick SVG file!
The Sanderson Sisters in Disney's Hocus Pocus movie have quite a few memorable quotes, but this one is definitely among the most popular!
Our Another Glorious Morning SVG can be used in a variety of ways, such as t-shirts, mugs or signs.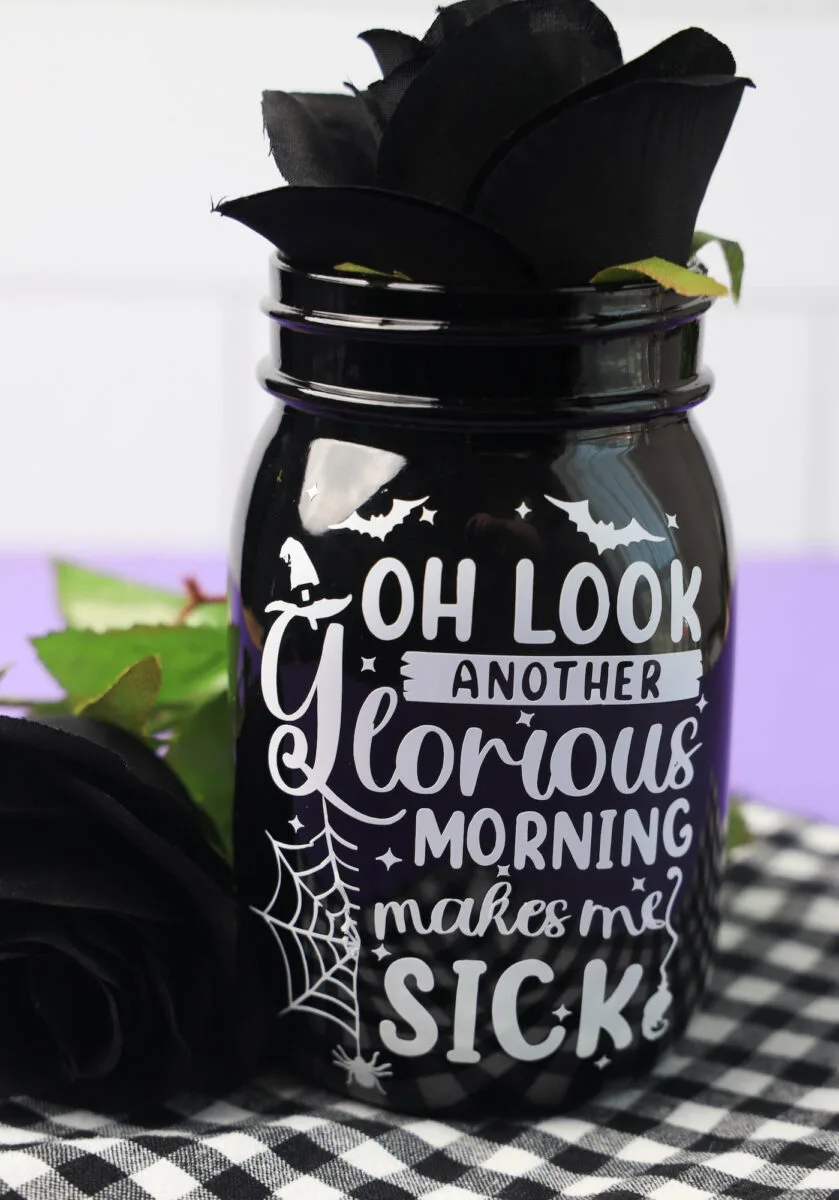 We chose to use this quote on a mason jar to make a Halloween vase. (See the black rose in the jar?) After trick or treating, our black mason jar hides our Halloween candy from anyone trying to steal our treats!
You will definitely want to see our DIY Hocus Pocus Porch Sign, too!
We have got a lot more easy Cricut projects that you will love, too!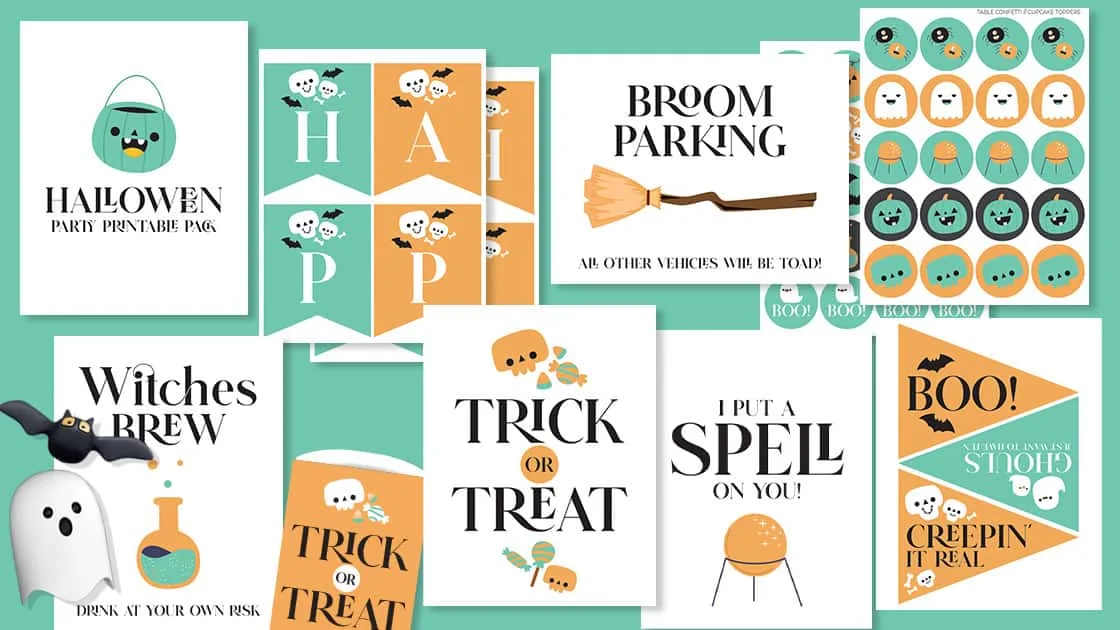 Hurry! Get Your Halloween Printables Pack Now!
This fun Halloween printables pack has banners, signs, treat bags and cupcake toppers. Don't miss out!
Oh Look, Another Glorious Morning Makes Me Sick SVG File
We used a black mason jar so that the white vinyl would show up. The jar we used was from Michaels, but it is on clearance. You can buy chalkboard mason jars on Amazon.
Painting a mason jar black is not suggested, unless you paint from inside the jar. Otherwise, the vinyl won't adhere properly to painted glass, and the tape and scraper will peel off the paint if applied on the outside of the jar.
Supplies
Instructions
Step 1
Upload the Another Glorious Morning SVG file to Cricut Design Space. After it is in your project settings, click "attach" and then set the size to your jar size. For our jar, we used 3″ by 4″.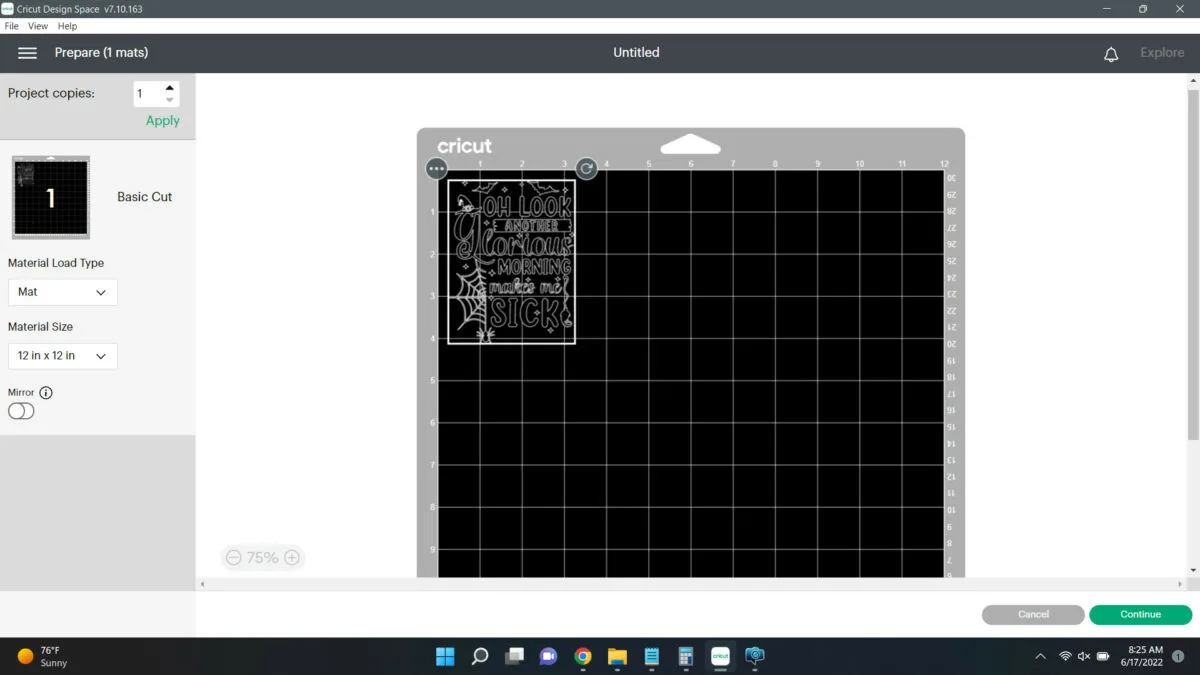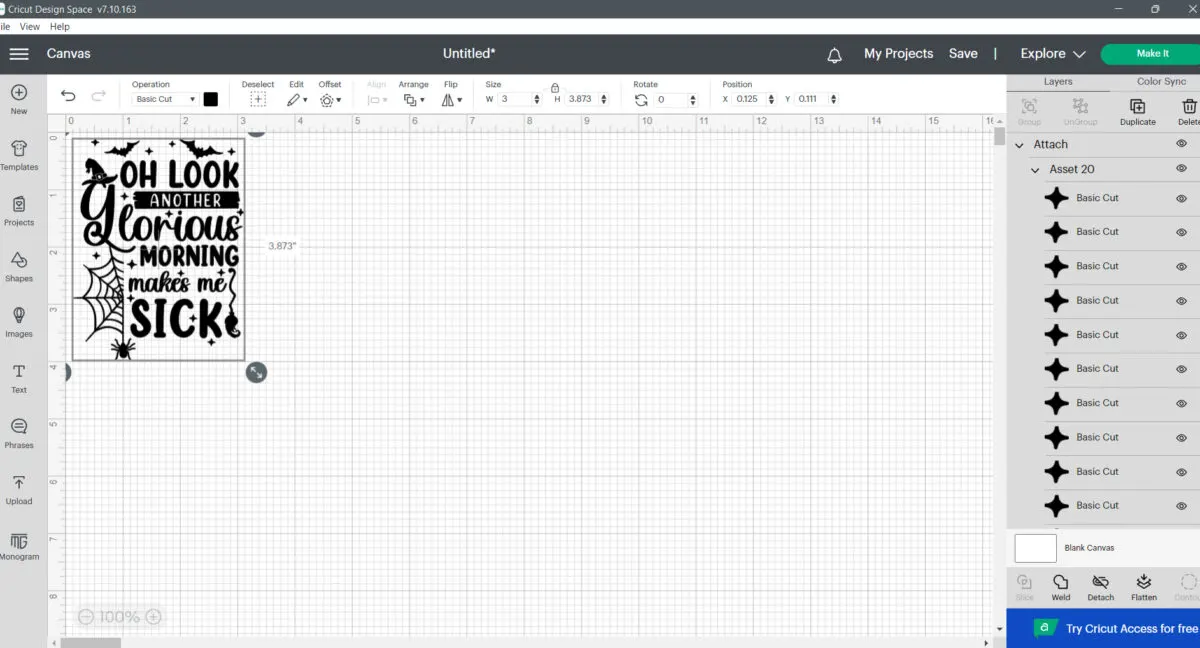 Step 2
Put the white vinyl sheet on the Cricut mat and feed it in the machine. Send the design to the Cricut to cut on the vinyl setting.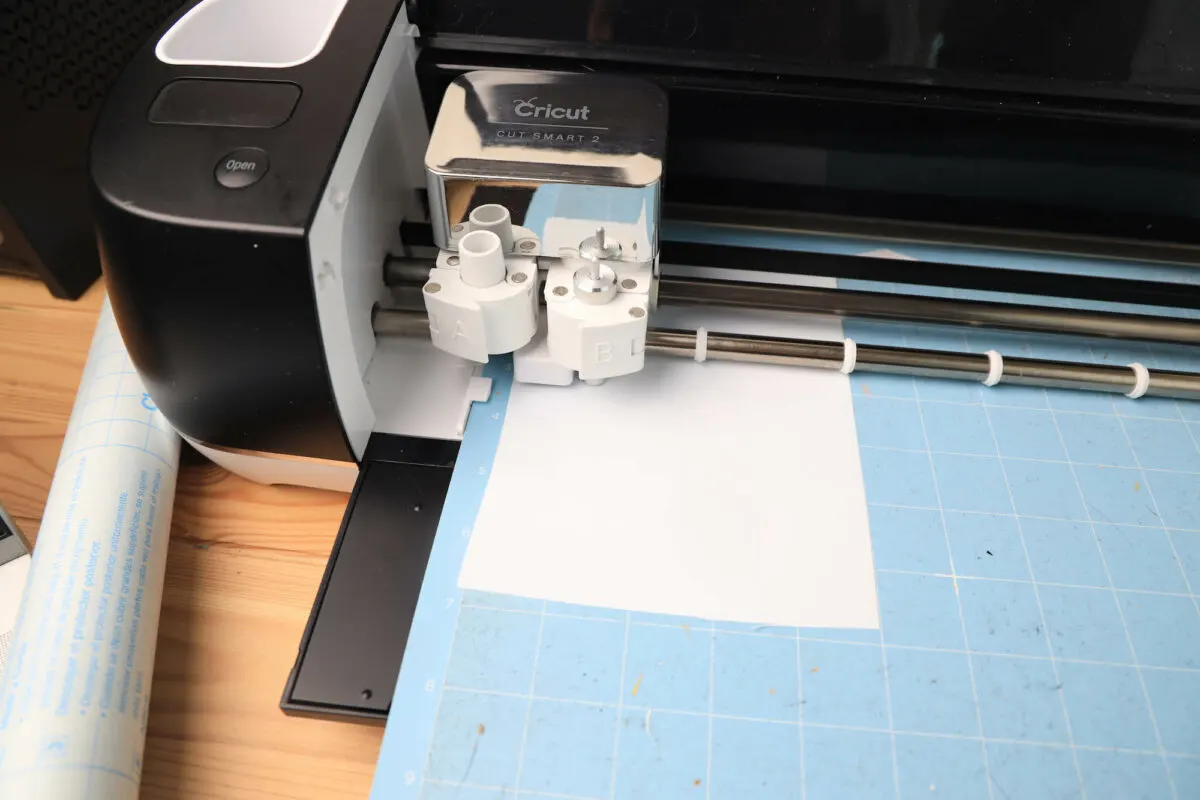 Step 3
After removing the vinyl sheet, it is time to weed the design.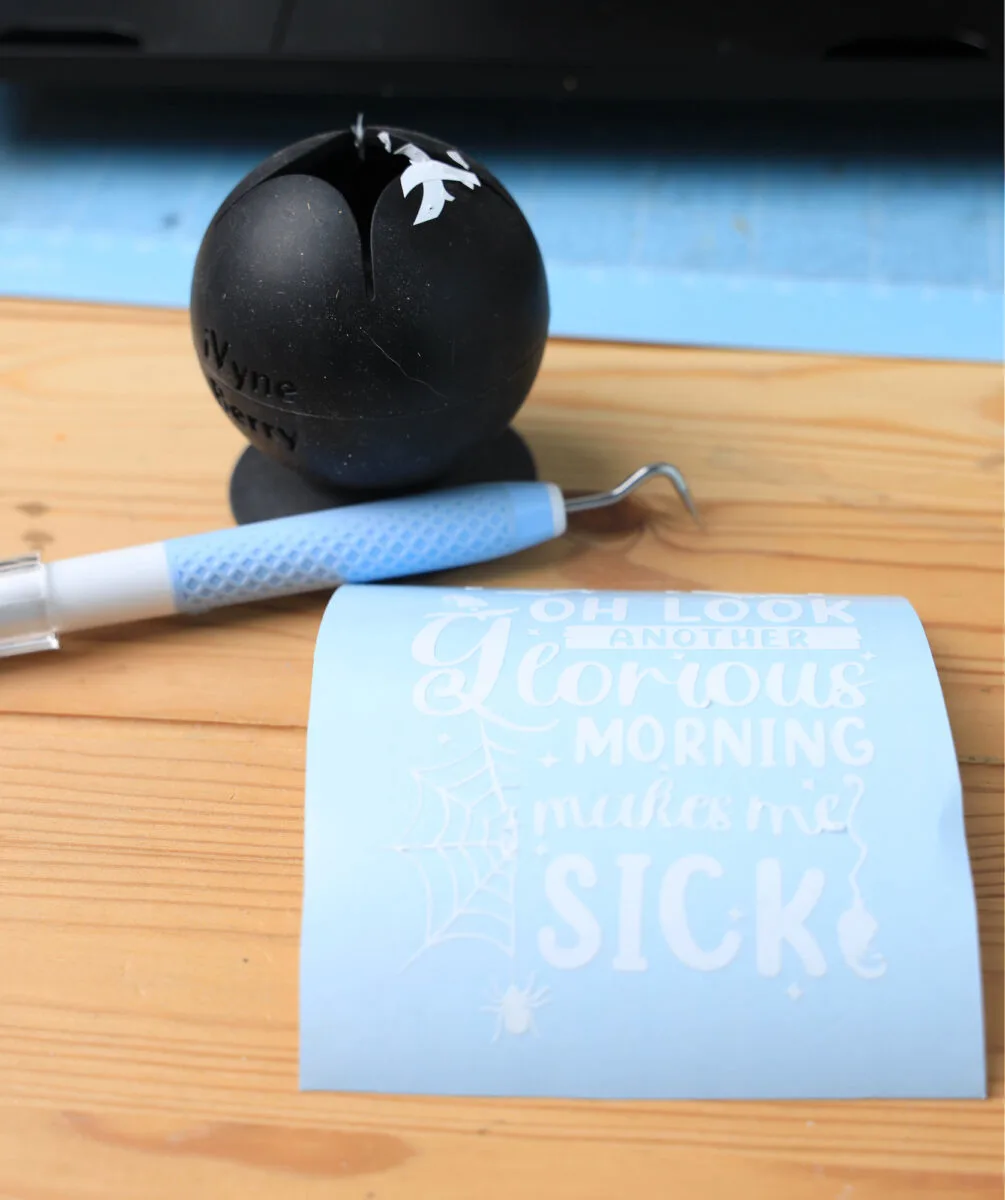 Step 4
After weeding the excess vinyl away from the quote, put transfer tape over the top of the design. Using the scraper tool, scrape the entire quote, making sure not to miss any of the small details such as the bats, diamonds or witches hat.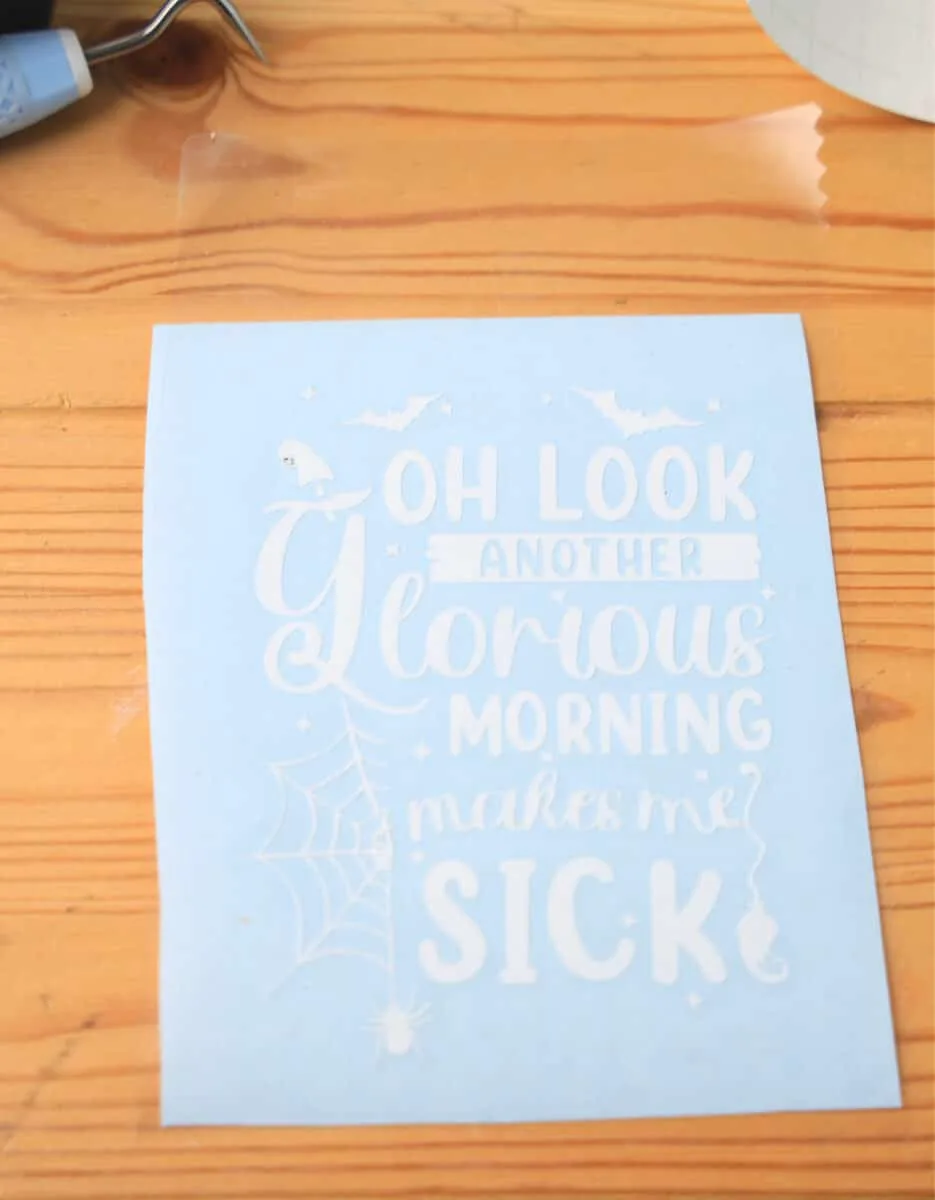 Step 5
Peel back the transfer tape backing, making sure that the design sticks to the clear tape. Put the tape on the mason jar and use the scraper to apply pressure over every piece of the design.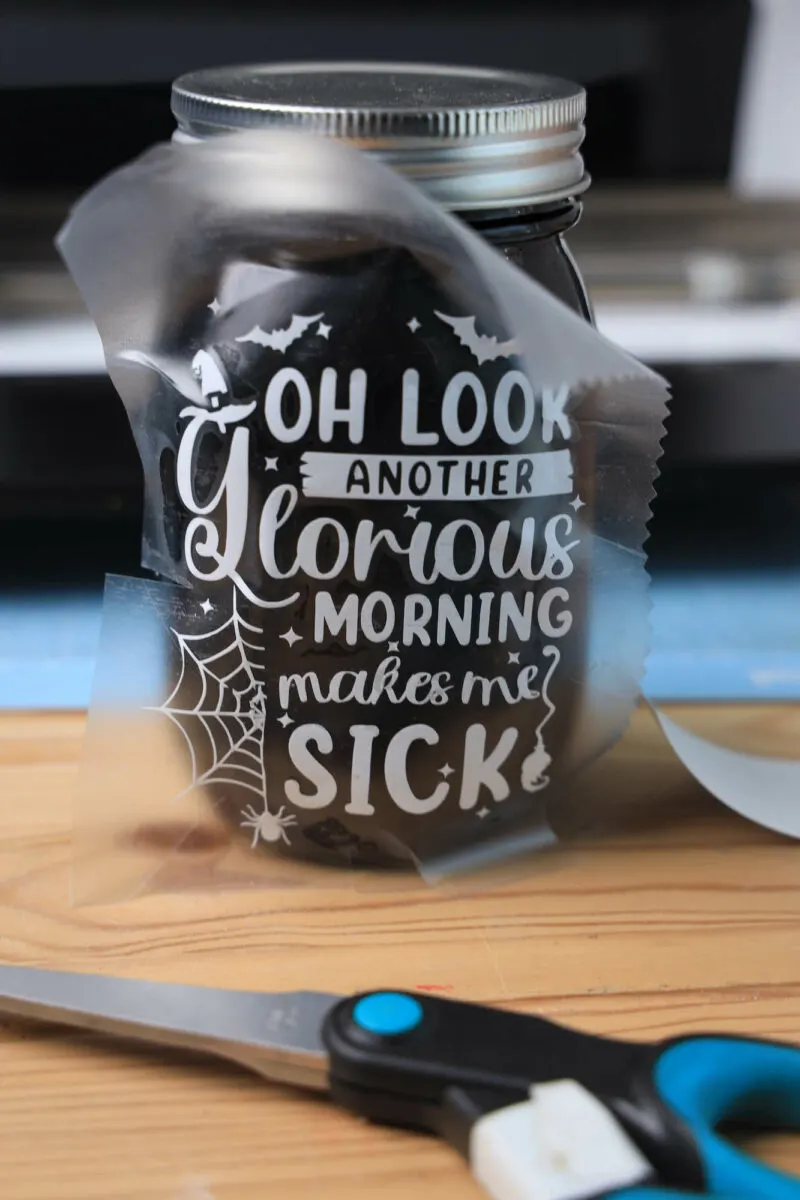 Gently peel back the transfer tape and make sure the design sticks to the jar. If it doesn't, then gently put the transfer tape back down and scrape again, or use your finger or a soft, blunt edge to push the vinyl design onto the jar.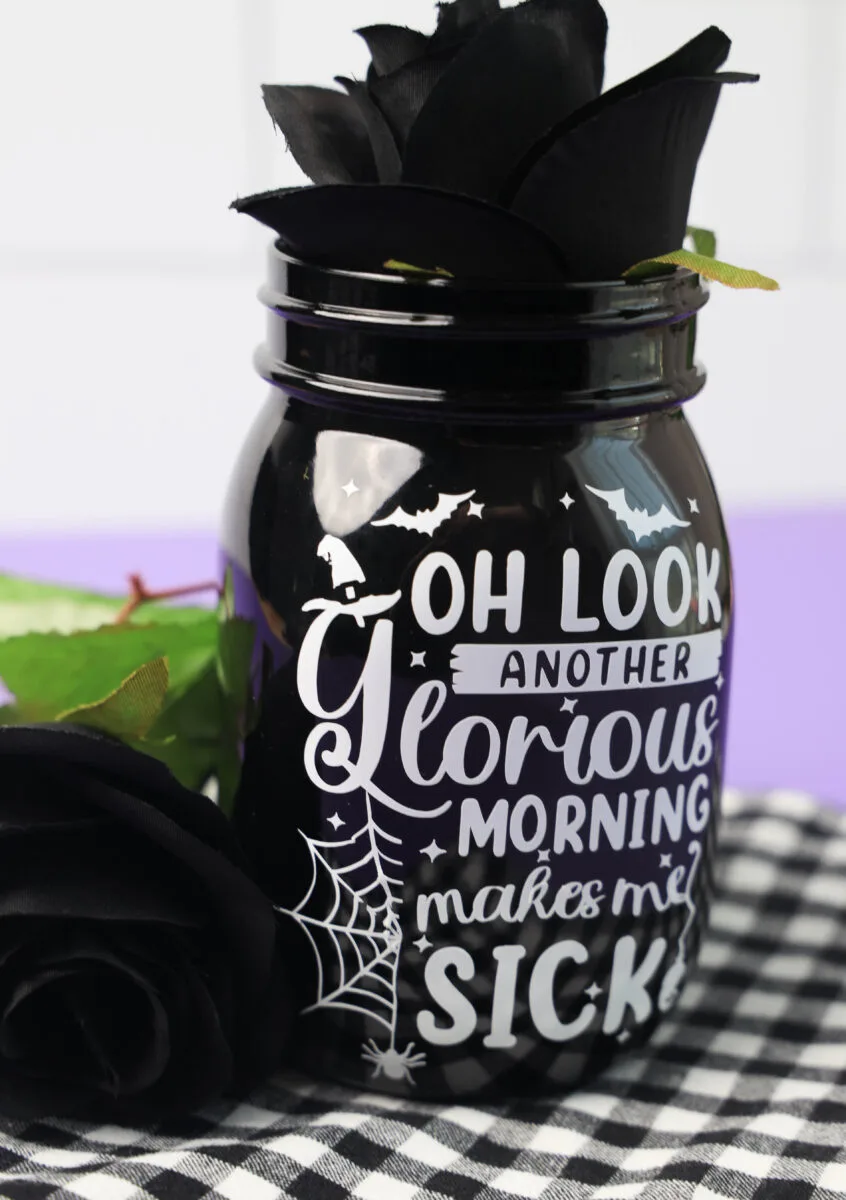 Be sure to see more of our Halloween crafts that you will love!