Our step-by-step tutorial for DIY coffee filter flowers shows you how easy it is to make these oversized blooms using inexpensive paper filters you might already have at home! Let's get crafting!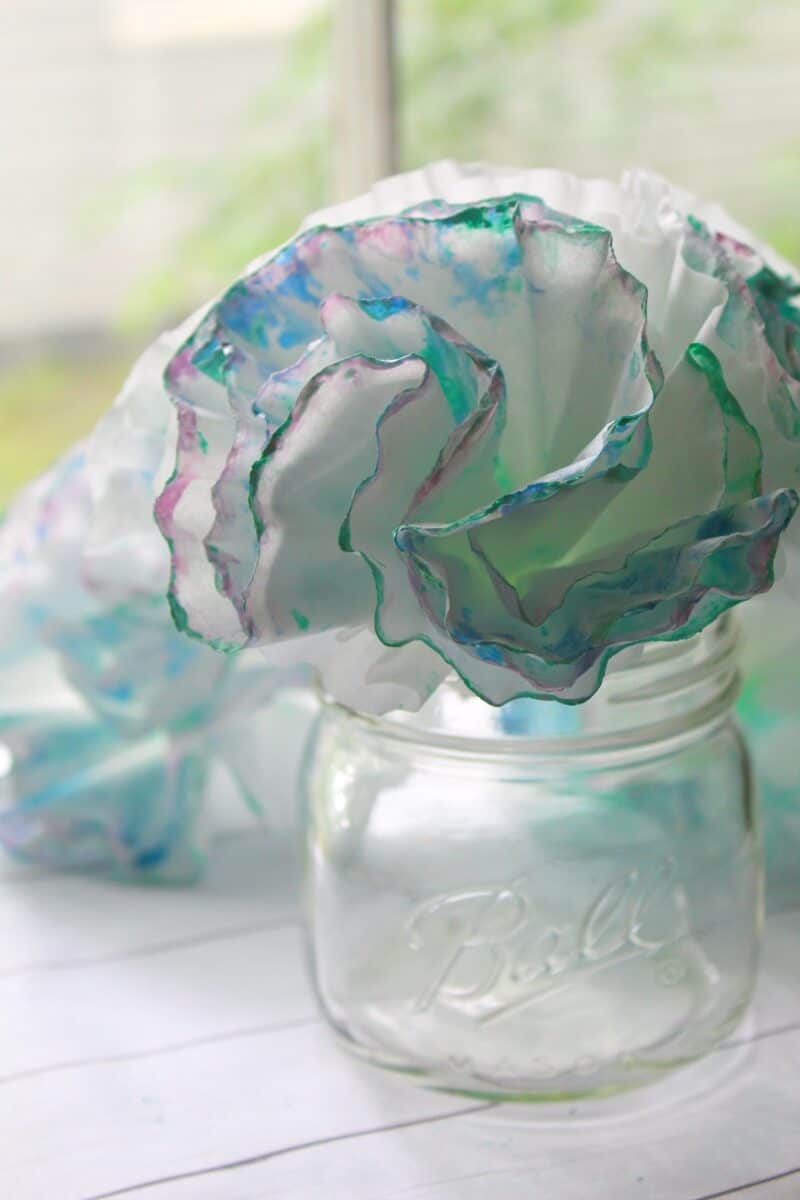 These soft, color-splashed flowers are the most gorgeous faux blooms. They look like large carnations or roses.
These are very reminiscent of Monet paintings with the watercolors and pastel blurs.
We would love to keep these flowers out all year round, and we can!
Making these coffee filter flowers is super easy. They are beautiful to use as home decor. You can make these with paints that match your design aesthetic.
Plus, they are very inexpensive to make!
The flowers are also a great gift for Mother's Day, or a pick-me-up bouquet for someone who needs cheering up.
For even more easy faux flowers, be sure to see our DIY paper plumeria flowers or crocheted daisies.
DIY Coffee Filter Flowers
Supplies
White, large paper coffee filters
Assorted craft paints in blue, pink, purple, aqua (we used regular acrylic craft paint but you can use watercolors or paint of your choice)
Stapler or pipe cleaners
Cookie sheet or tinfoil
Large bowl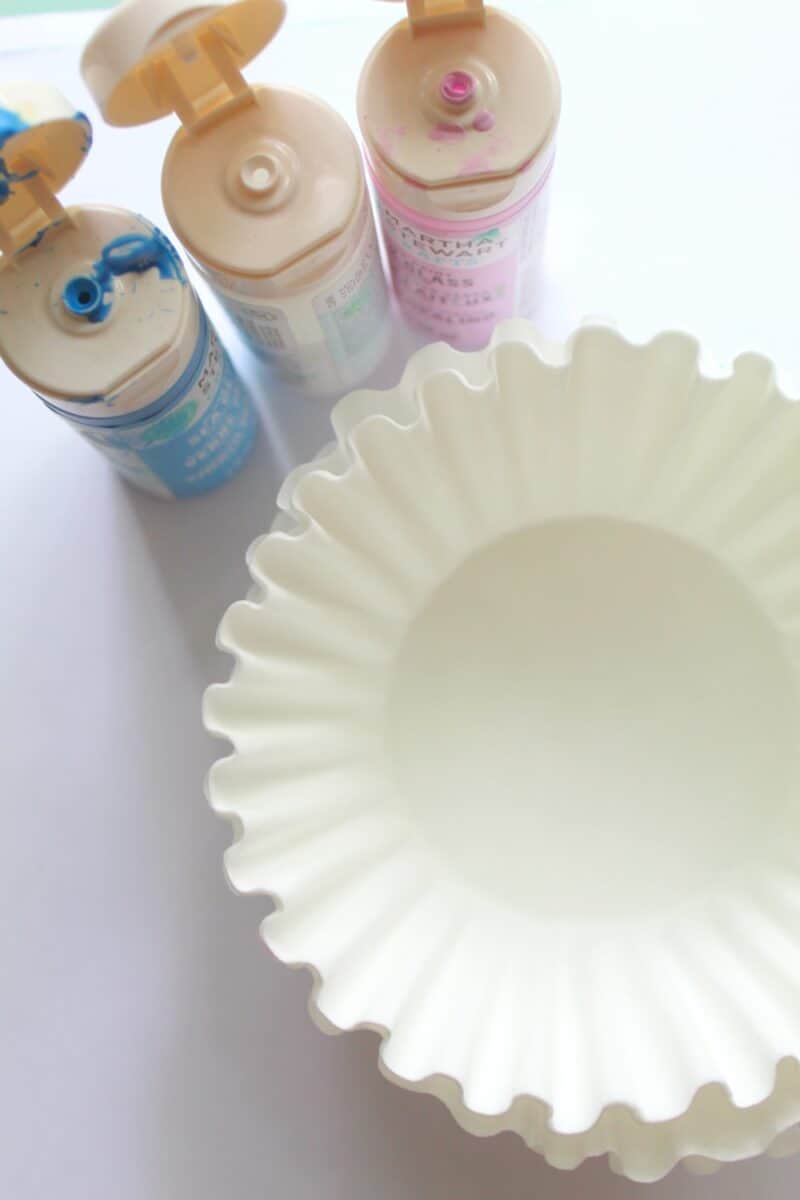 Directions
Begin by adding a few drops of each paint color to your bowl.
Add in a few drops of water and gently stir. This will loosen the paint up and help the coffee filters absorb the color well.
Take 2-3 coffee filters at a time (still connected/stacked) and turn them over, gently dipping and swishing them around in the paint mixture. You want to make sure the ends of the coffee filters are covered well and allowed to absorb the paint.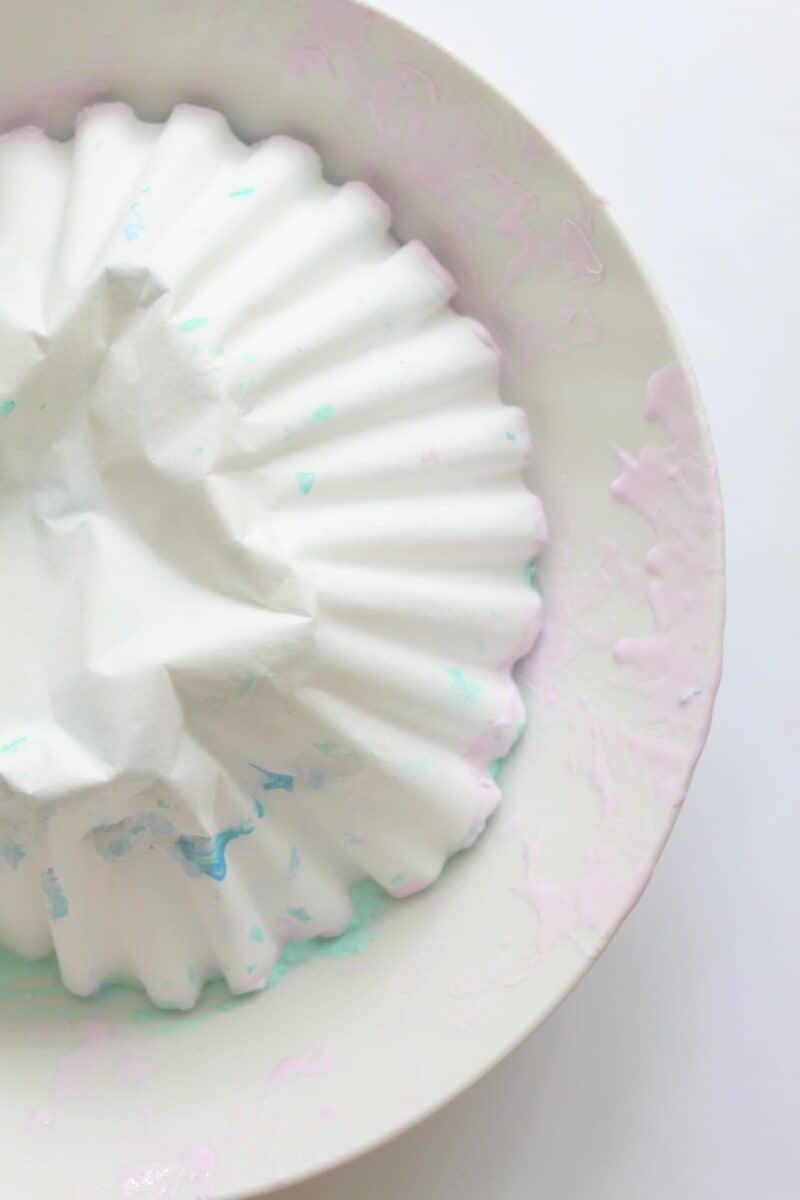 Set the wet/painted coffee filter on a cookie sheet or tinfoil to dry. Repeat, coloring as many coffee filters as you wish.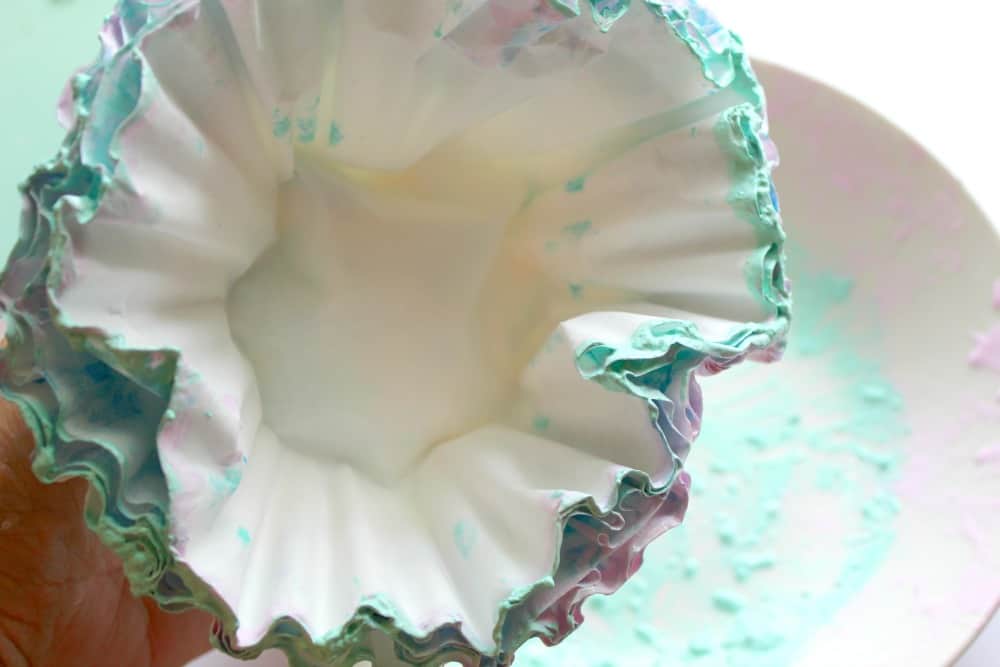 Once the filters are dry, gently peel the layers apart to fluff them out a bit.
You can then take multiple layers and combine them, one inside of the other, to create a full and colorful flower.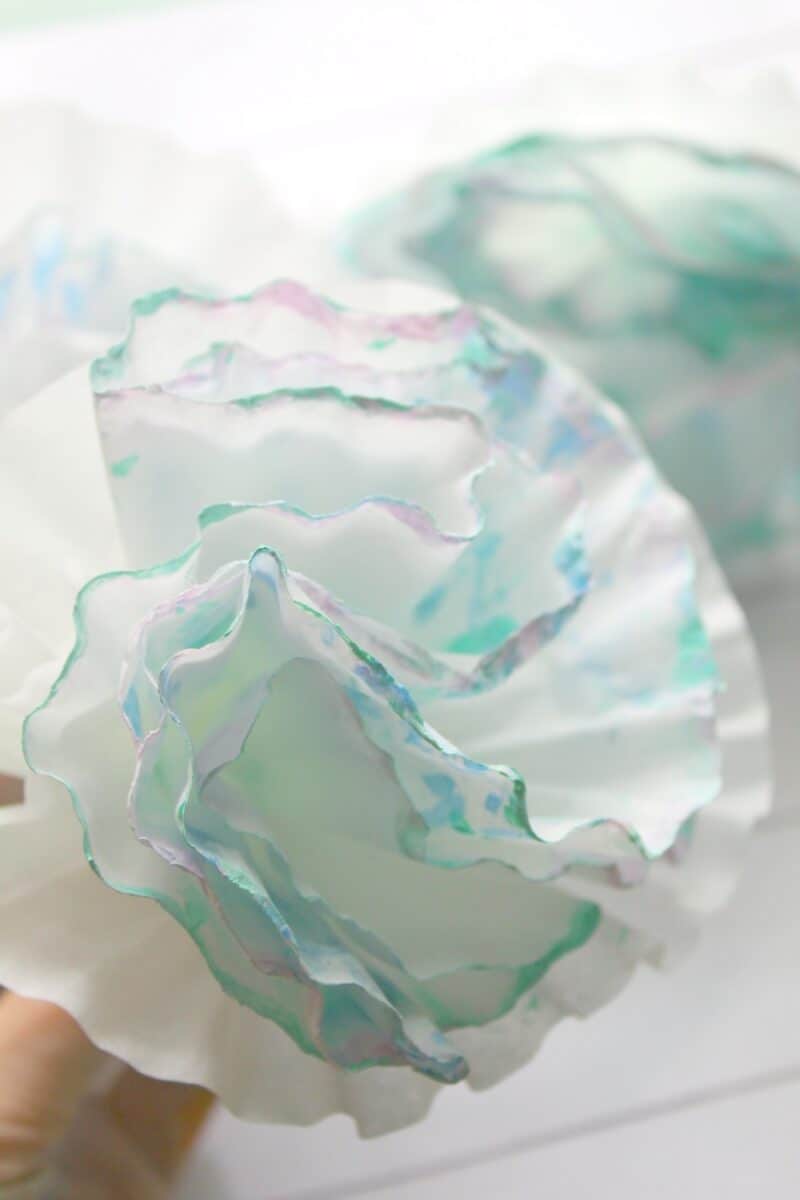 Secure the coffee filters together with either a staple at the base of the flower, or you can tightly wrap a piece of pipe cleaner around it.
Give the flower one last fluff and you are ready to display them. Arrange them in a simple bowl or vase for a pop of color in any room.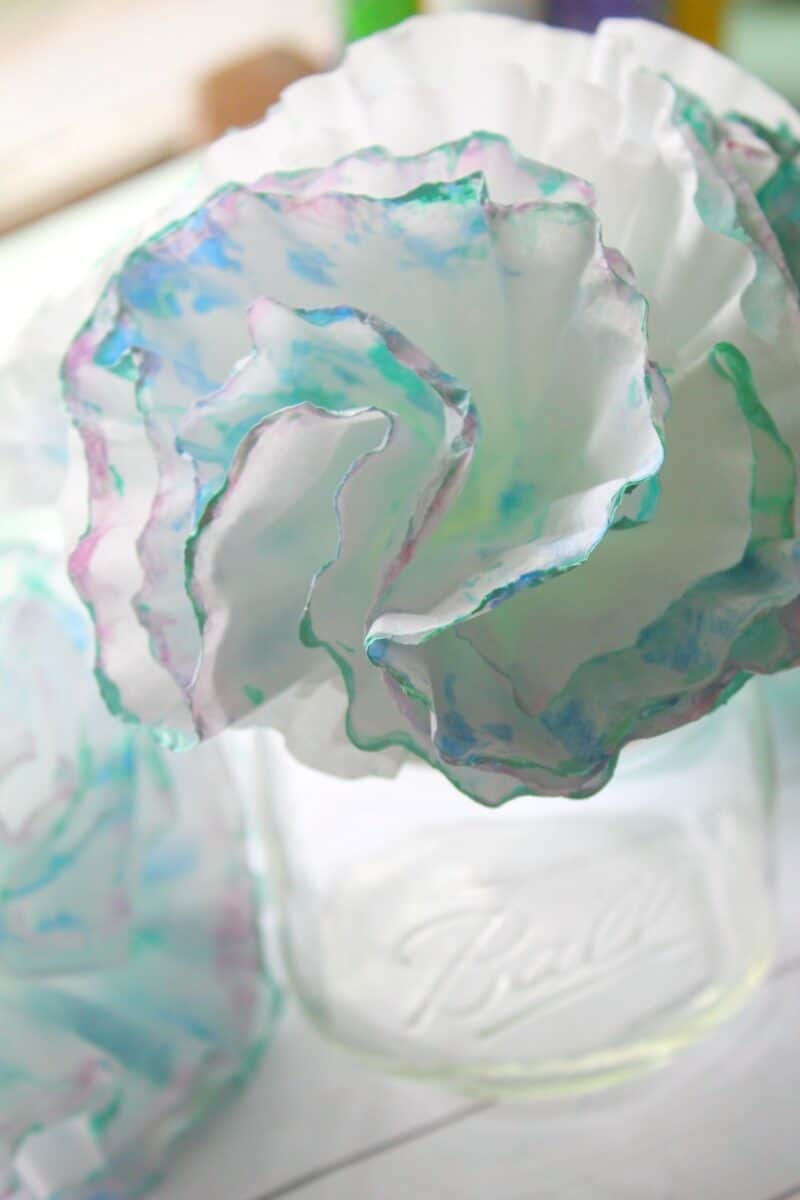 As you can see, these easy DIY coffee filter flowers are so simple! You can easily make a dozen large carnations in just a few minutes!