I love cosmos flowers. They are perhaps the easiest seeds I have ever grown! All I do is throw them on the ground and in a few months I have vibrant flowers that the bees and butterflies love!
If you're wondering how to save cosmos seeds for next year's flower garden, you are in luck! It is so easy to harvest the seeds from your plants this year to use in next year's flower beds.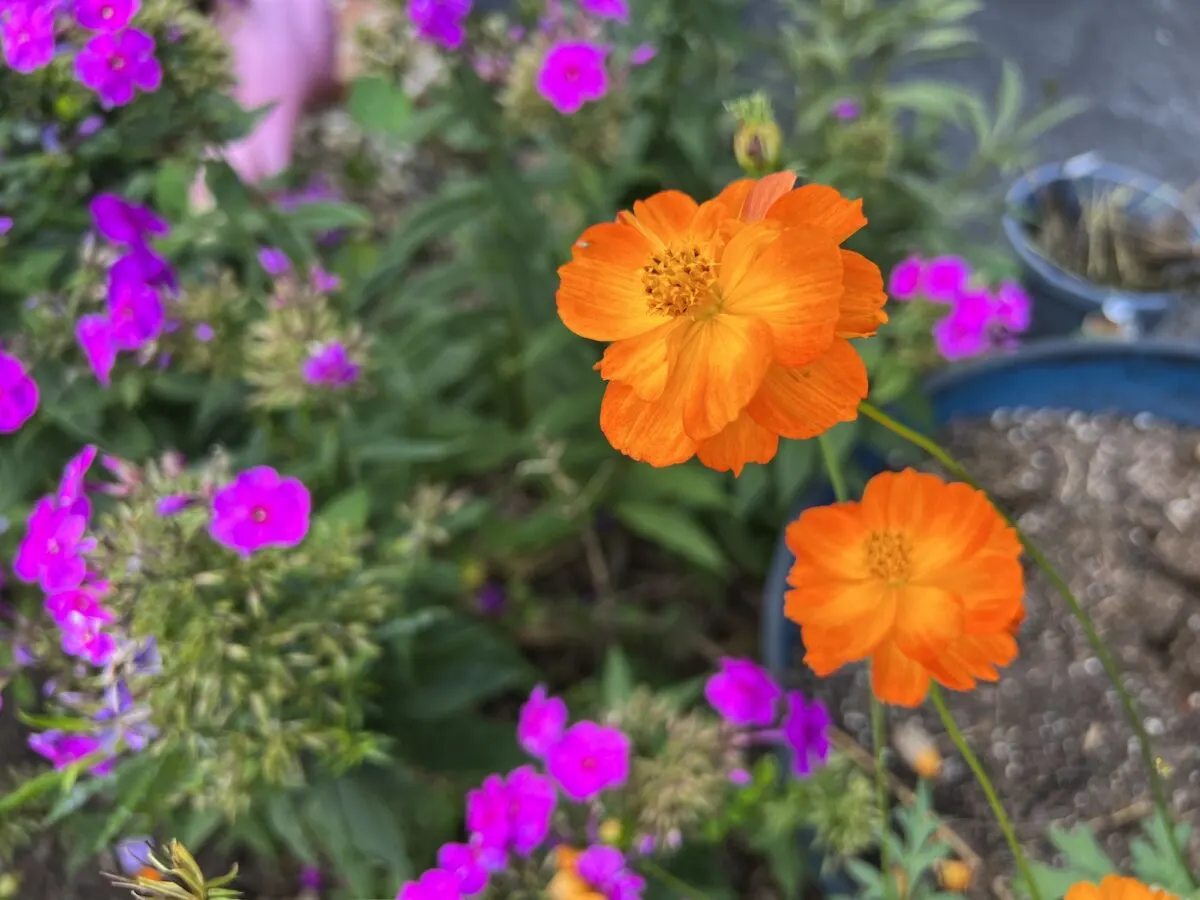 This article is quick and short, because saving the seeds just takes a few seconds. It's really not complicated at all!
Related Posts:
Harvesting Cosmos Seeds
When your cosmos flowers drop their petals, they will have a spiky-looking flower head left behind. This is where the seeds come from.
All you need to do is gently grasp the flower head with the spiky seeds and gently pull on the seed pods. If they are dry enough, they will fall right off into your hand.
That is it!
If the flower heads are not dry enough, then they won't look brown or spiky. These are not the seed pods that you want to harvest.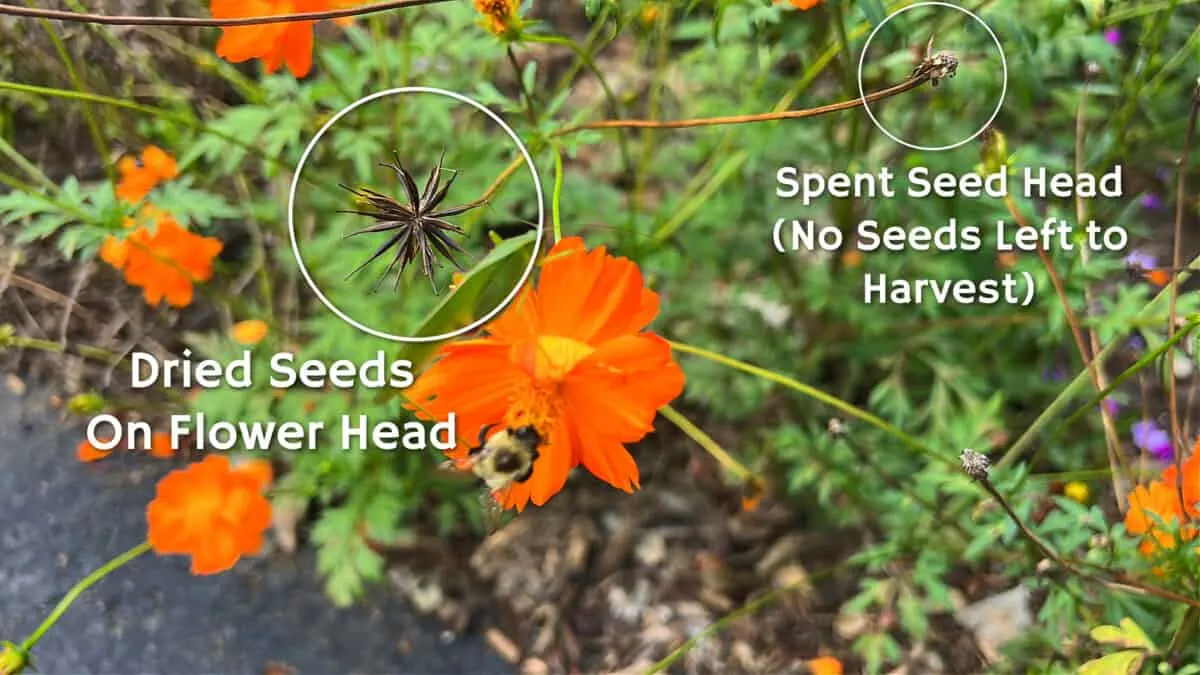 You do need to wait until all of the petals have fallen off and everything is dry on the flower head.
Once you have a handful of seeds, lay them out on a paper towel or napkin to make sure they are completely dry. This also allows any tiny bugs that might be hiding on the seeds to escape.
You could also use a very fine mesh drying rack to lay the seeds on to allow air flow to dry the seeds and the pests to fall away.
After they are completely dry, put them in a paper bag and store them until planting season next year.
Some people put their seeds in jars or plastic containers. I have not done this and my seeds germinate fine the next year.
Here is a video showing how I harvest my cosmos seeds this year:
If you enjoyed learning the easy steps for harvesting cosmos seeds, you will also like the easy method to harvest nasturtium seeds and how to save coneflower seeds.
These helpful tutorials on how to forage and harvest yarrow and how to forage and harvest elderflowers are perfect for harvesting plants in the wild.