Are you considering purchasing heated hand grips for snowblowers? There are not many heated handgrips designed especially for snowblowers; however, in some cases, you may be able to purchase ATV hand warmers and adapt them to fit your snowblower depending on the make and model.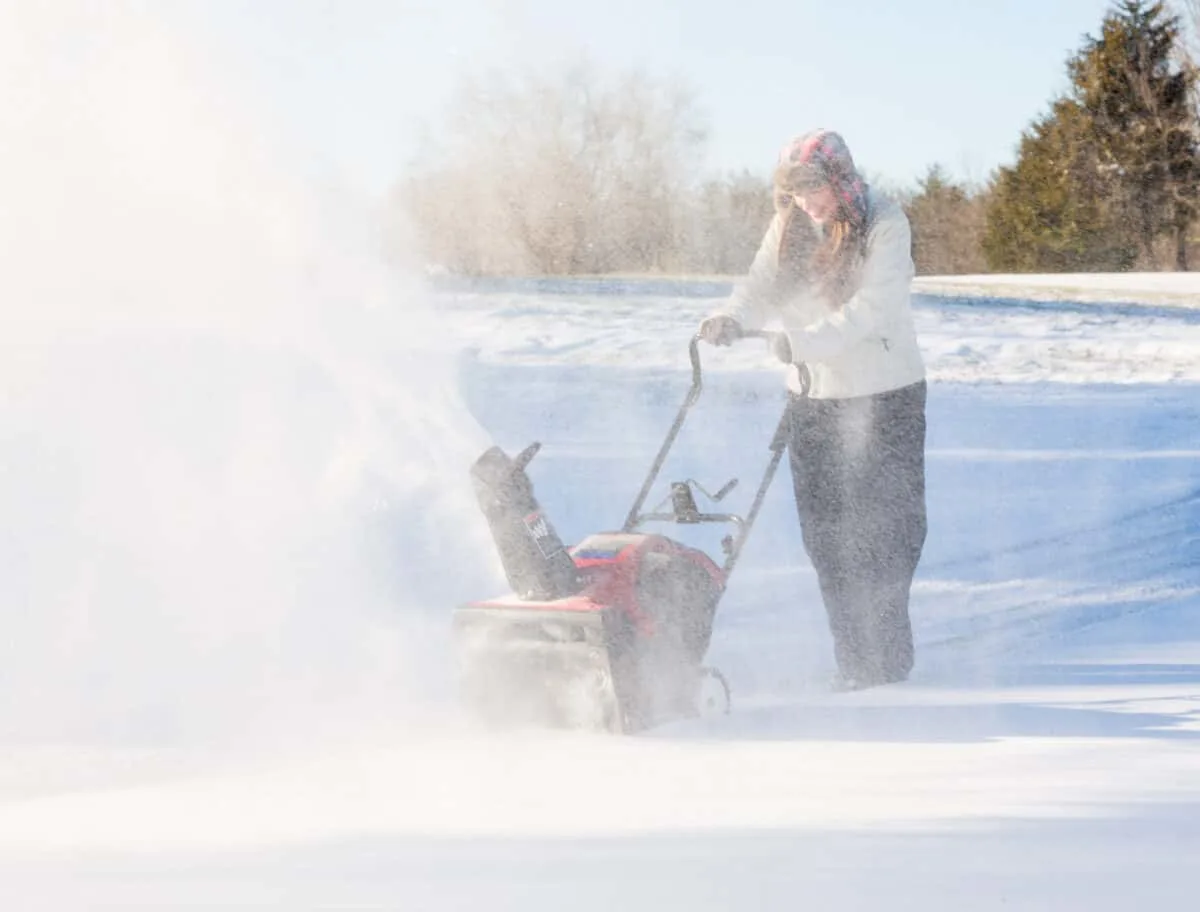 Benefits Of Heated Hand Grips
So many of my friends who have owned snow blowers for a long time said they didn't realize how beneficial heated handgrips would be until they bought them.
Now many of them would not buy a snow blower without being sure that heated hand grips fit them. I have to say I agree. I bought these heated handgrips for my Ariens snowblower and I am so glad that I did!
They take around ten minutes to warm up and for me to feel the heat through my gloves. But when I do, it is soooo good! I can stay out even when its borderline zero instead of having to come in and warm up.
Drawbacks Of Heated Hand Grips
The drawbacks of heated hand grips are dependent on whether or not the snowblower comes with them fitted or whether you have to buy them and fit them as an additional accessory. If you are purchasing a snowblower with heated handgrips already fitted on, then you should be able to turn them on and off as necessary.
There are no real drawbacks to purchasing a machine with this additional feature.
However, if you are adding heated hand grips to a snowblower yourself then the drawbacks include:
The lack of availability for specifically designed snowblower heated handles which causes you to purchase 'non-branded' items which could damage your machine.
The difficulty and time it takes to fit the heated handgrips to your machine, as well as the maintenance which you will have to do yourself should anything go wrong. This is unlike when a snowblower comes with them fitted, in which case you could get it repaired by a technician (sometimes even under warranty).
Related Posts:
Snowblowers With Heated Hand Grips
Some snowblower manufacturers have recently released snowblowers with heated hand grips built in. While this should not be your primary reason for upgrading, it is certainly a feature to consider when choosing a new snowblower. If you are upgrading, find out how to donate your old snow blower.
The snowblowers I have found with heated hand grips include:
Cub Cadet
Troy-Bilt
I prefer purchasing a snowblower with heated handgrips instead of adding heated handgrips on my own. Adding the handgrips can void the warranty in some cases. Not to mention the fact that it takes a lot of time and expense to do it yourself.
How To Fit Heated Hand Grips To A Snow Blower
The way you fit heated hand grips to a snow blower is going to depend on the make, model and the hand grips you purchase. If you buy heated handgrips which are specially designed for a snowblower the instructions will be included and you should be able to fit them easily.
For the Cub Cadet models we recommended these heated hand grips.
For Ariens snowblower models we recommend these heated hand grips.
If you buy heated handgrips which are specially designed for ATV's etc. then the instructions will be designed for the ATV and therefore will require some adaptation to fit your snowblower. However, you may be able to find information about which heated handgrips designed for ATVs fit your snow blower in forums or on Youtube.
There are of course some risks in buying heated hand groups which are not specially designed for your snowblower. You could end up purchasing a set of heated grips that are not designed for snowblowers and you can't get them to fit. Then, you will either have to spend time returning them or they will be damaged so severely that you are unable to return them.
Replacement Snow Blower Part-Heated Hand Grip Kit
These heated handgrips are the most versatile available. All heated handgrips wire up to electric so you will need a snowblower with an electric start as it will use the starter as an AC inverter. They are 1 inch in diameter and have been reported to fit a range of models of:
Craftsman
MTD
Cub Cadet
Yardman
Ariens Genuine OEM Handwarmer Kit
These are genuine Ariens hand warmers and fit a range of the company's snowblower models that don't come with hand warmers pre-installed.
These hand warmers come with detailed instructions on how to fit them, which will be specific to Ariens snowblowers, and you will be able to contact the Ariens support team if you have any questions.
---
If you thinking of using a snow blower for winter weather, be sure to know the minimum snow depth required for a snow blower.