Use our free printable pattern to make these delicate DIY satin flowers with scrap pieces of satin fabrics. An easy hand-sewn flower.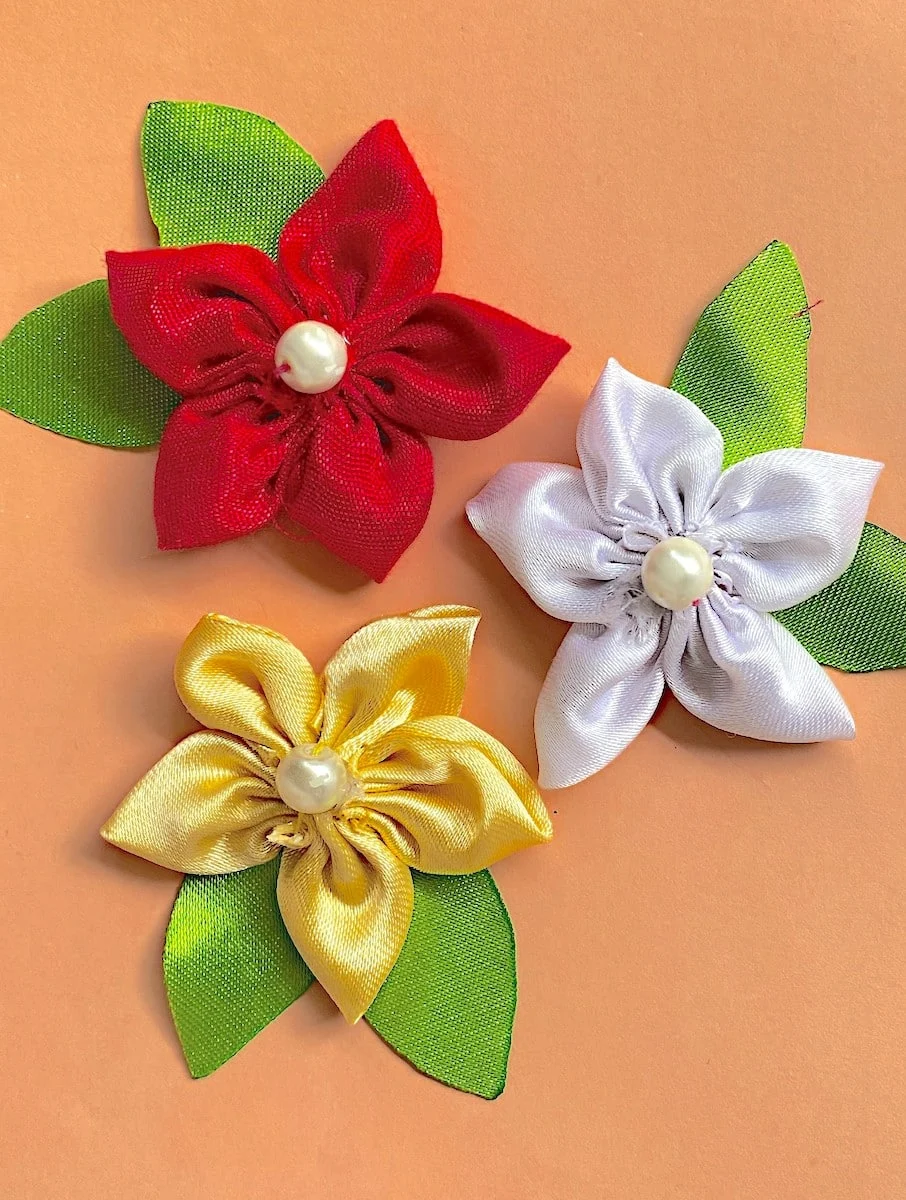 These pretty DIY satin flowers are perfect to make as decorations for:
Hair Barettes
Hair Ties
Bobby Pins
Pillows
Pins or Brooches
Decorate the neckline of shirt or sweater
Shoes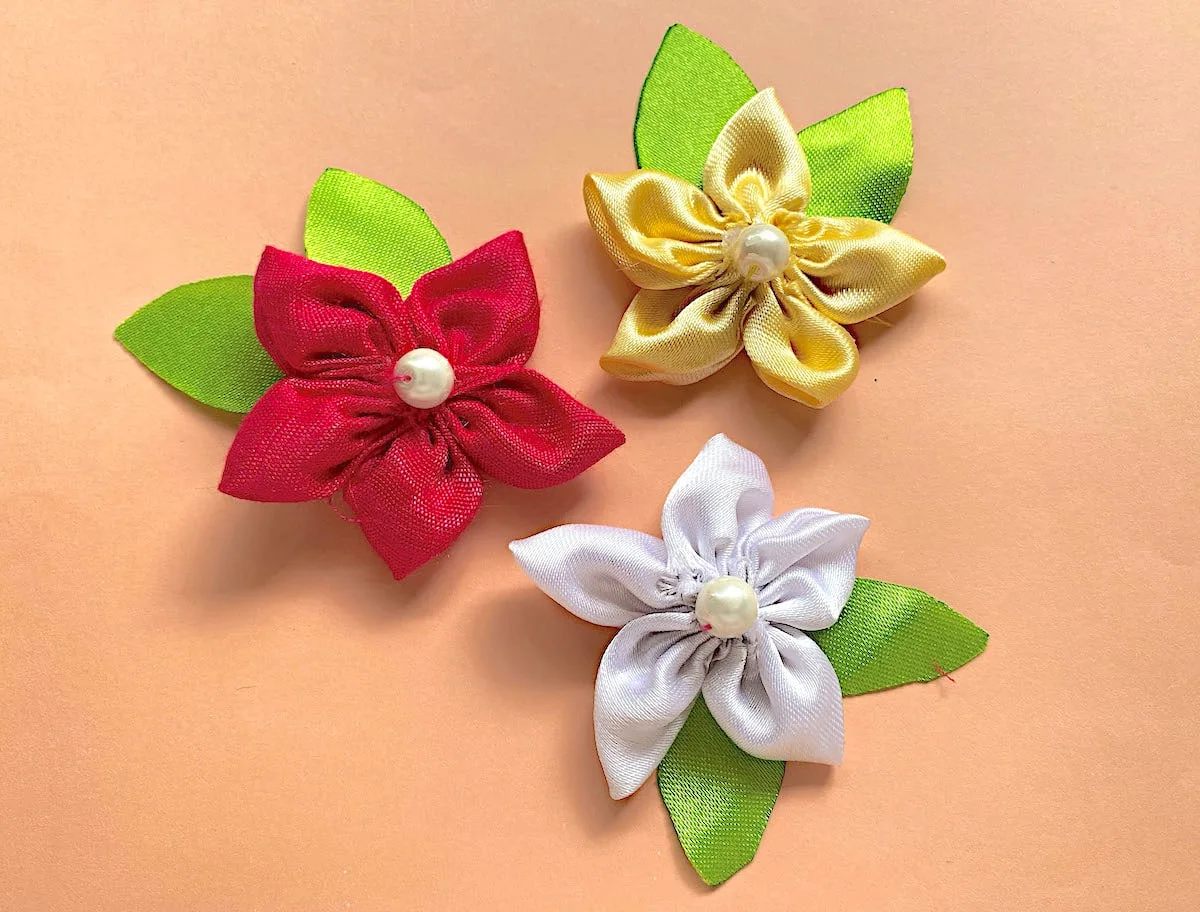 Our free pattern download has three different sizes of flowers and leaves. Each size is created in the same way.
How to Make Satin Flowers from Fabric
Materials
Satin Fabrics
Scissors
Thread
Needle
Small Pearl Beads (with a hole in the center if you will be sewing)
Hot Glue or Craft Glue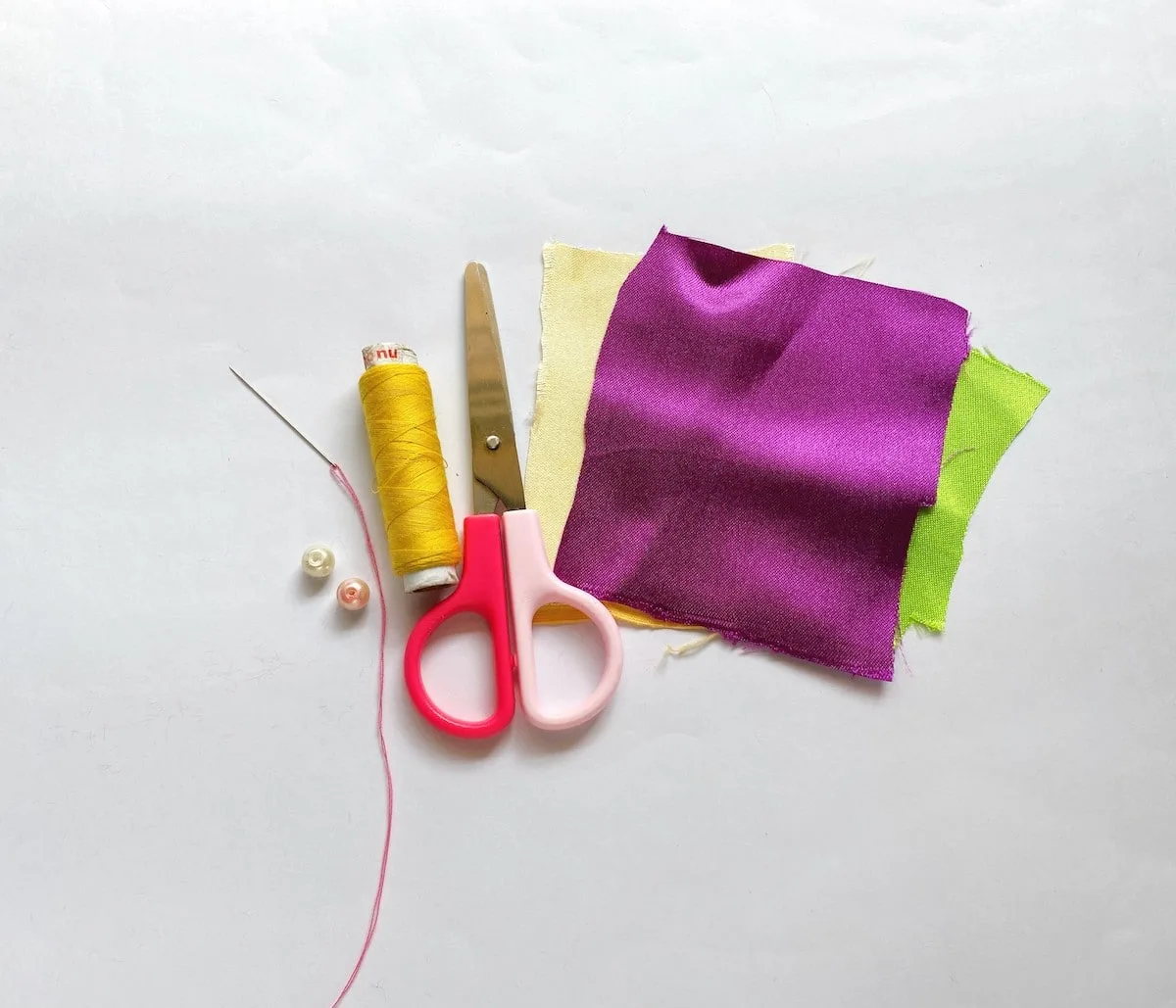 Instructions
Step 1
Download, print out and cut out the flowers template.
Use the circular patterns on the template to cut out pieces from the fabric.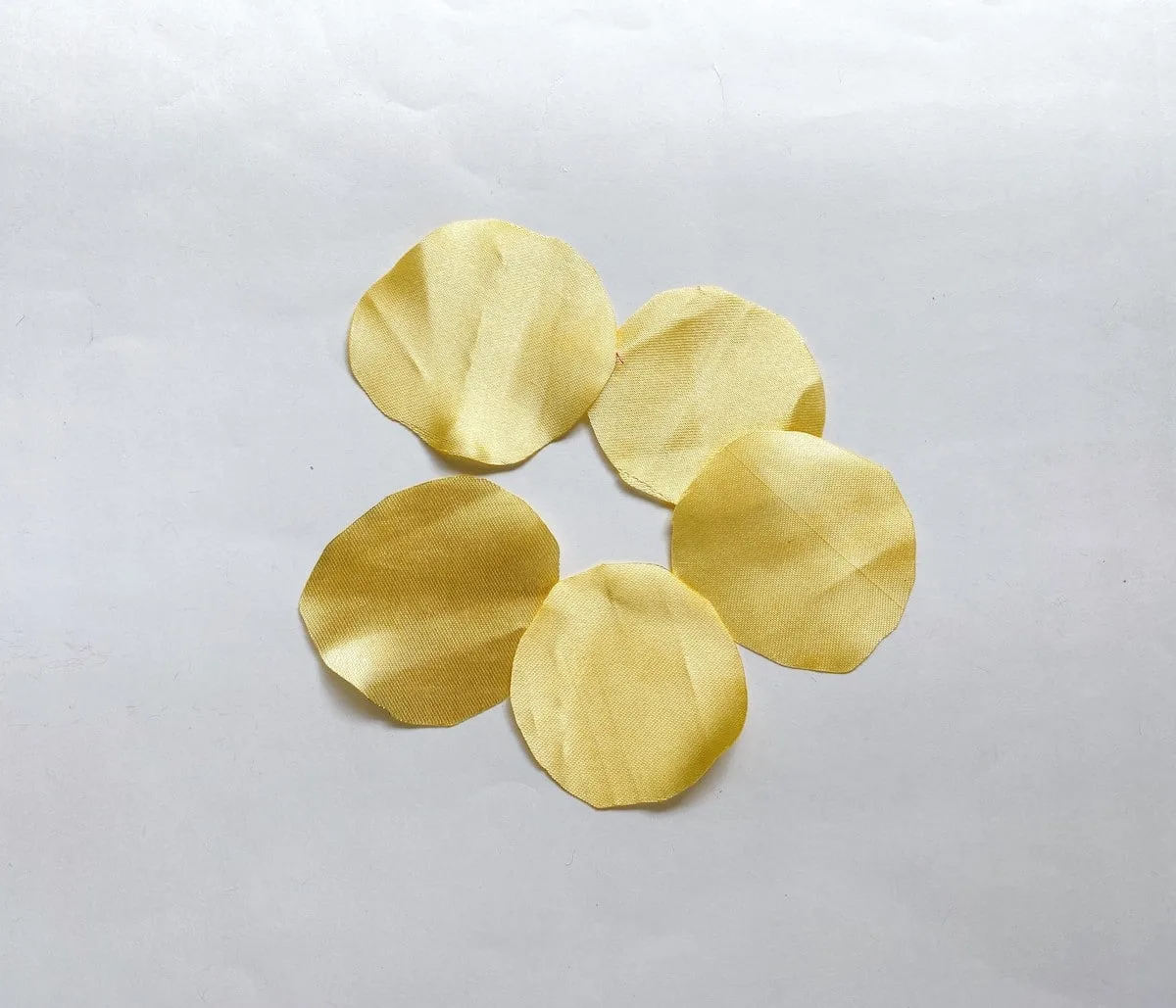 Step 2
Thread your needle with a coordinating color of thread. You will need a long piece of thread.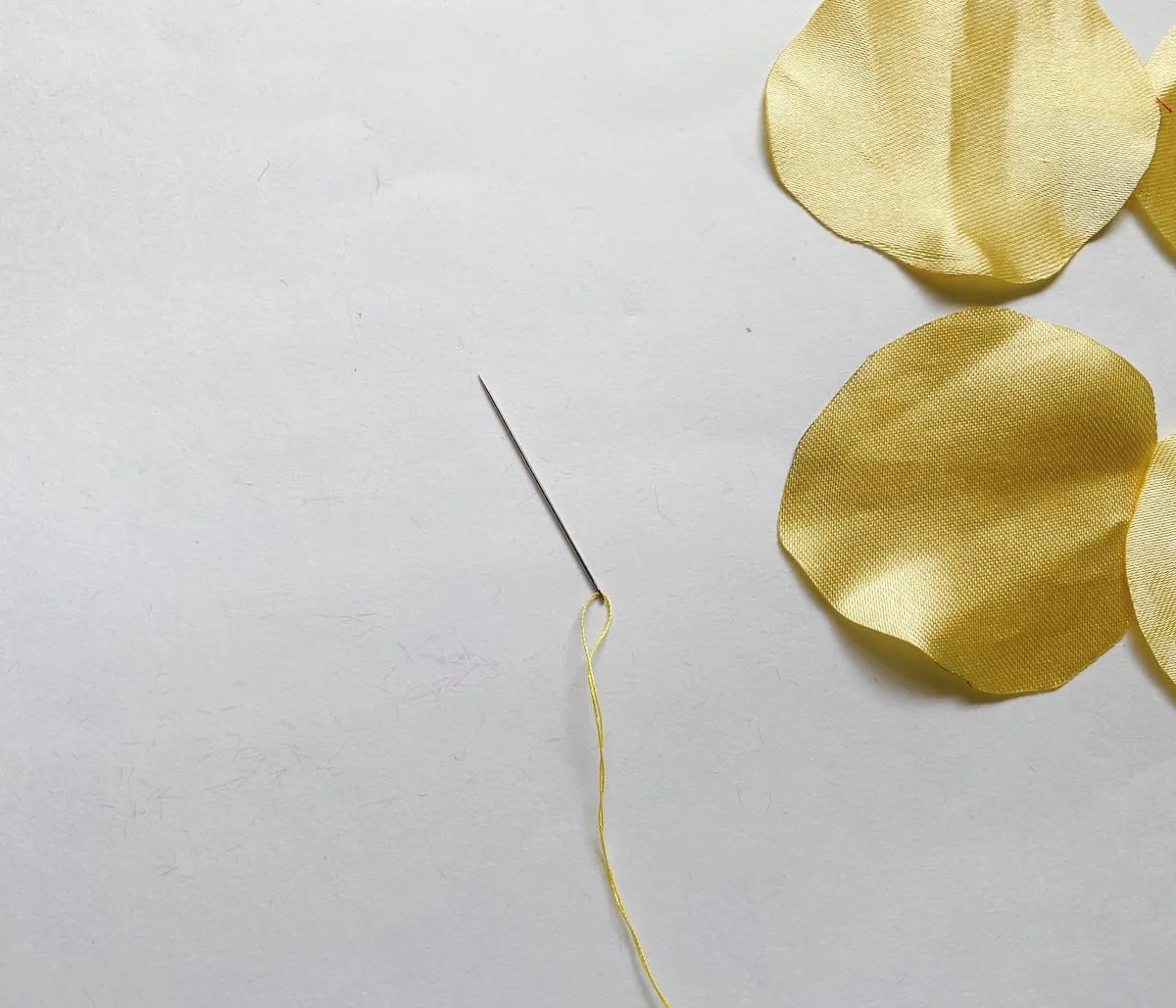 Fold a circular piece of fabric in half and then in half again.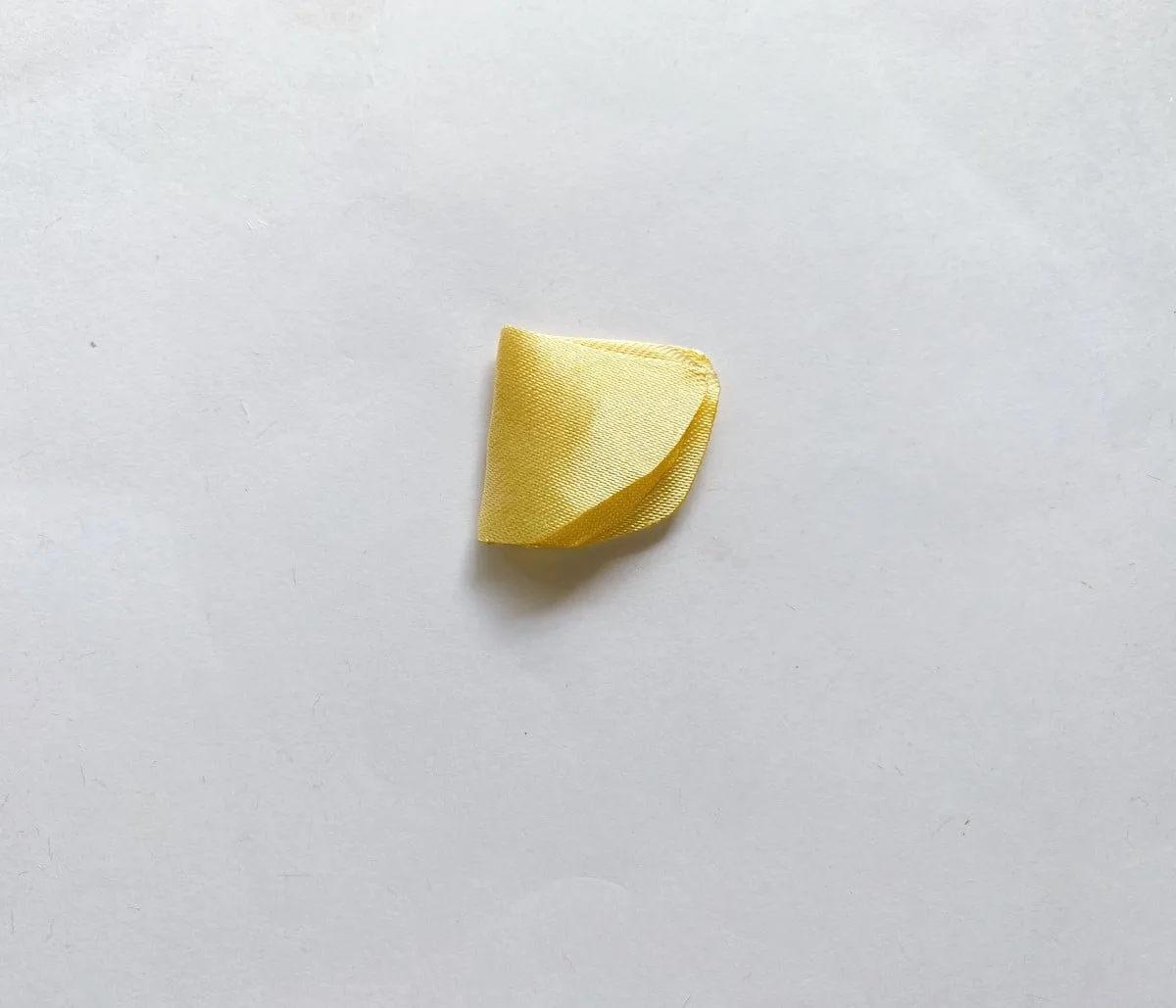 With the needle, make some large running stitches on the curved, open end of the folded piece. Stitch through all four layers of the fabric.
Do not cut off the thread.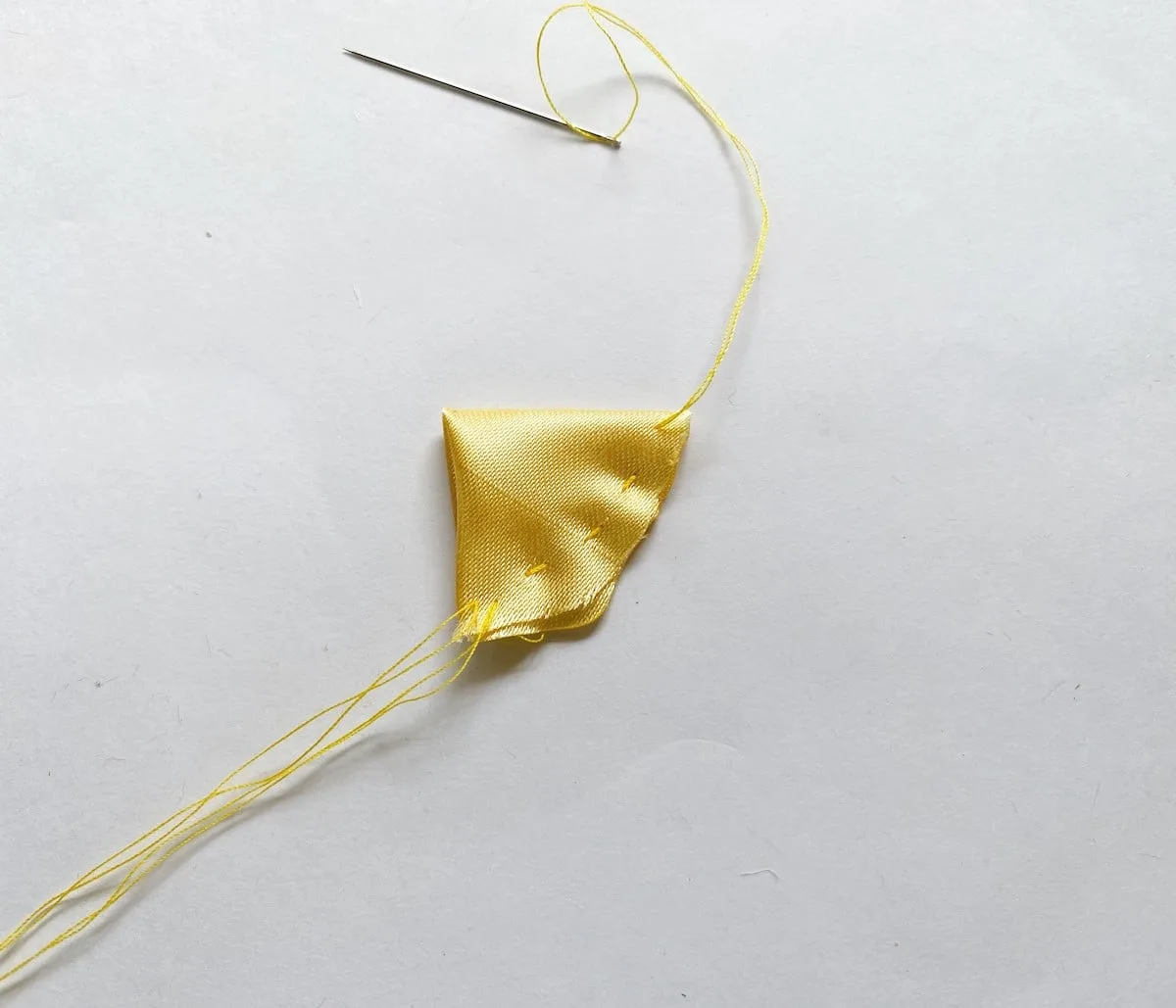 Step 3
With the other four fabric circles, repeat the same process as above with folding the circles in half and then half again.
Use the same strand of thread to do a running stitch on the large outer edge.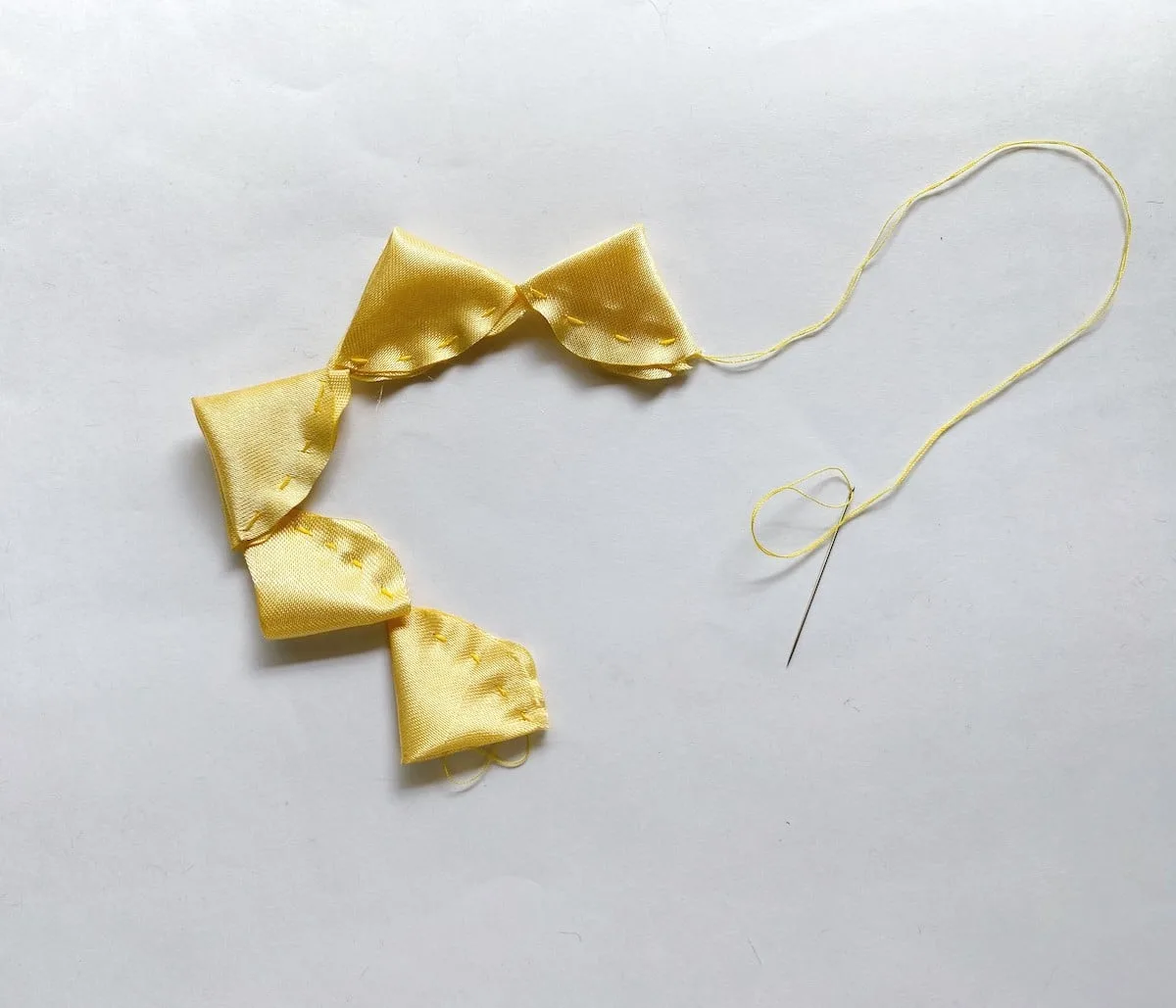 Knot the end of the thread at the first petal to secure.
Step 4
Pull gently on the thread and gather all of the petals together. You may need to push the petal pieces together along the thread to adjust the placement.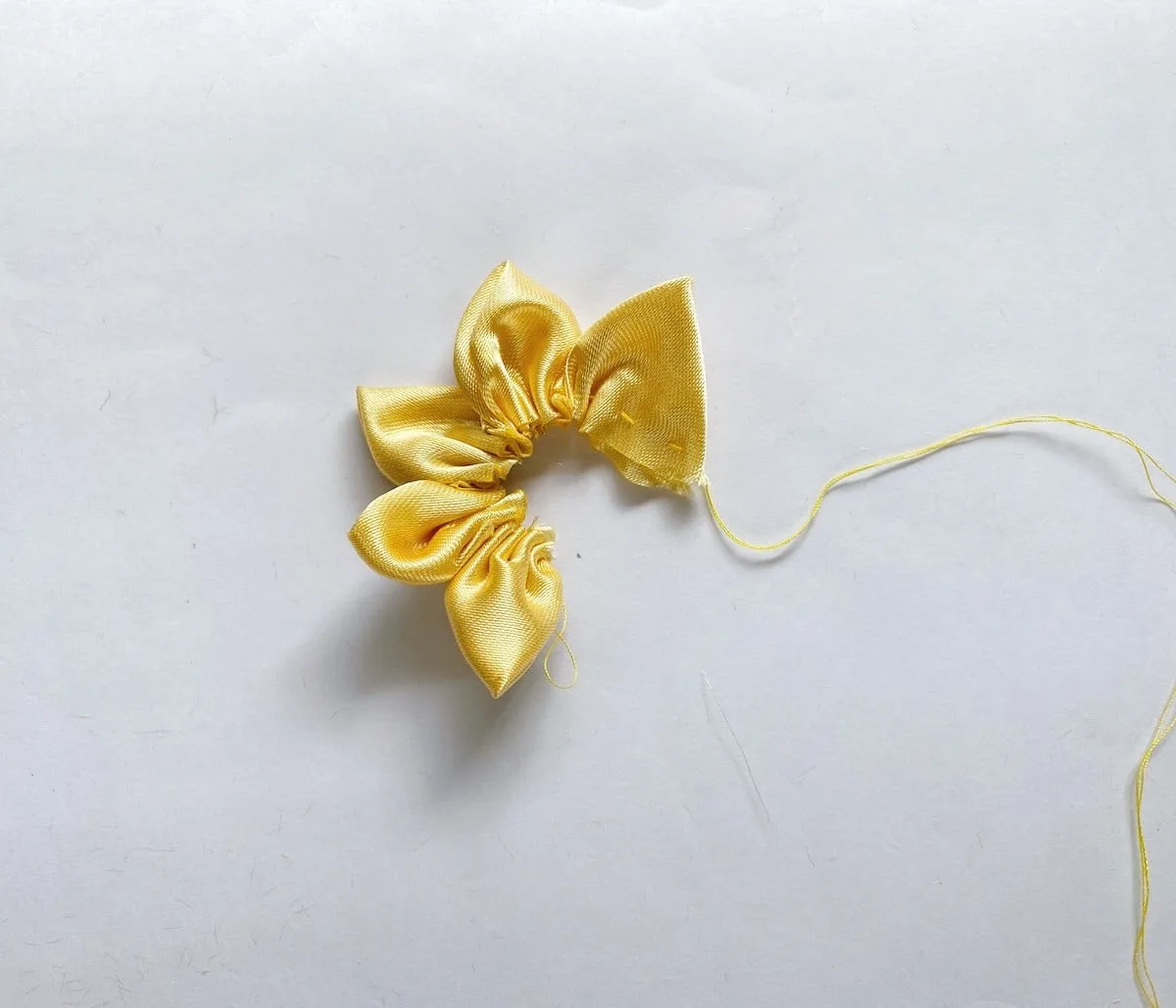 Step 5
Using the same needle and thread that has gathered the petals together, now sew the first and last petal tightly together.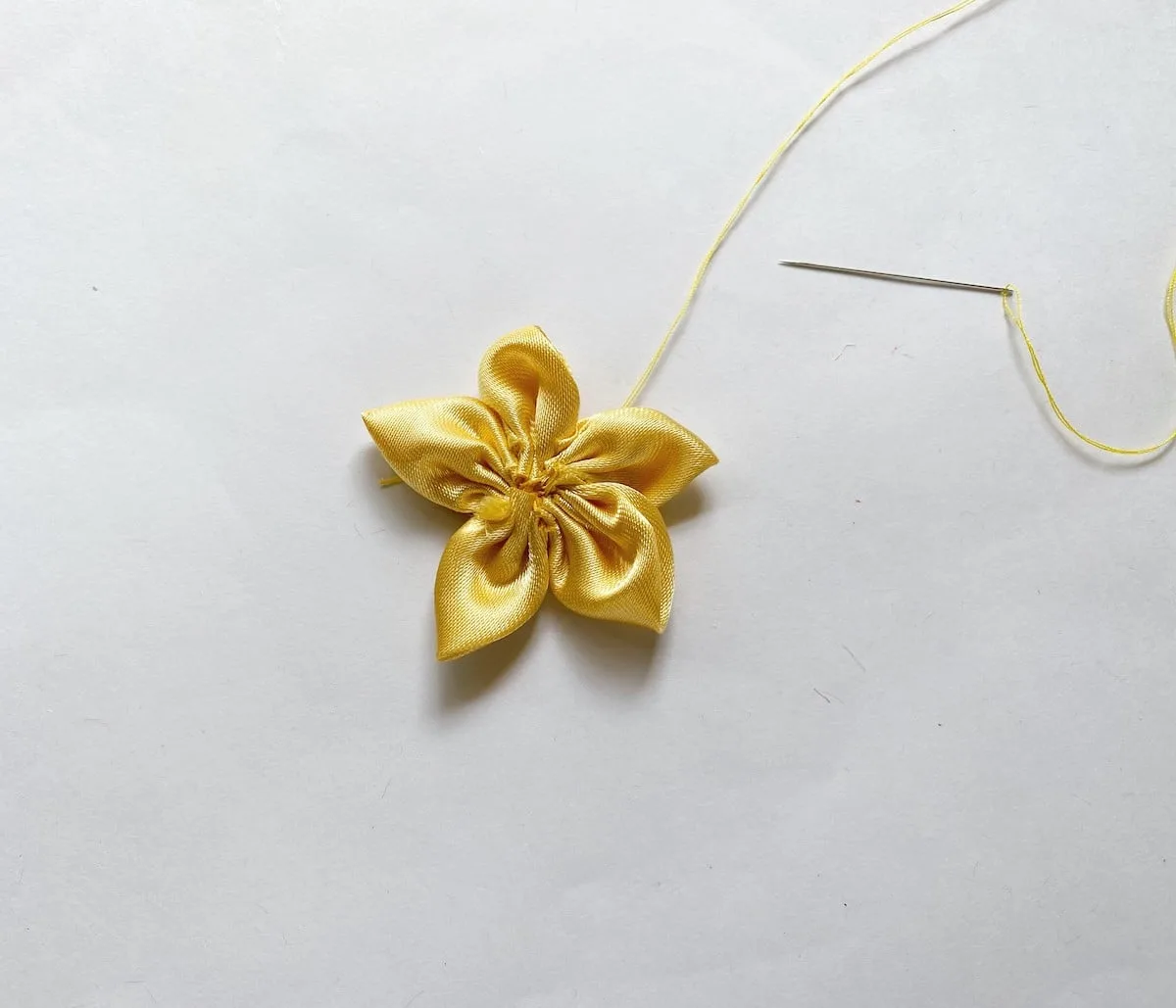 Step 6
Sew the small pearl bead to the center of the flower to cover the gathered seams in the middle.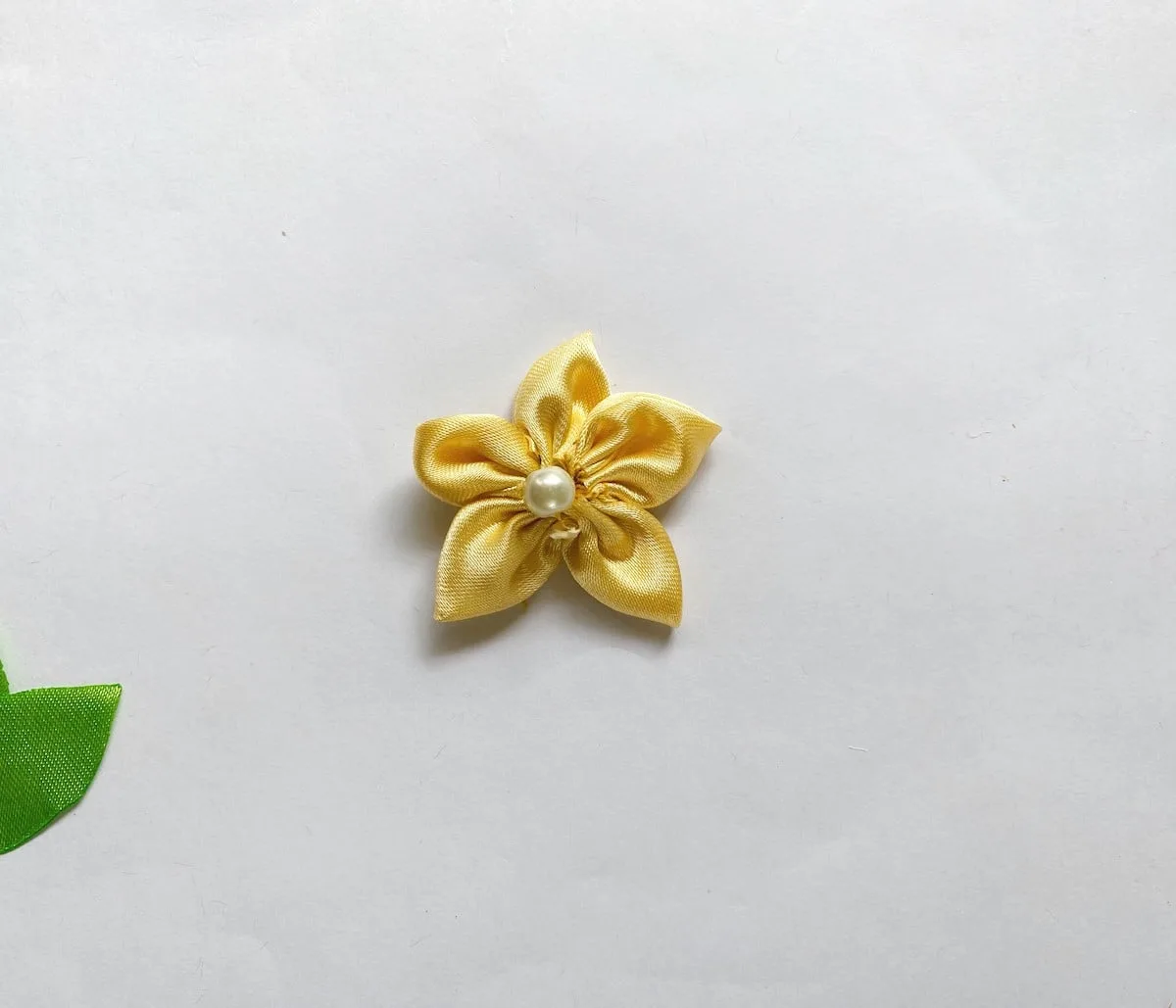 Alternatively, you could glue the bead in the center of the flower.
Step 7
Cut out the leaves from the template.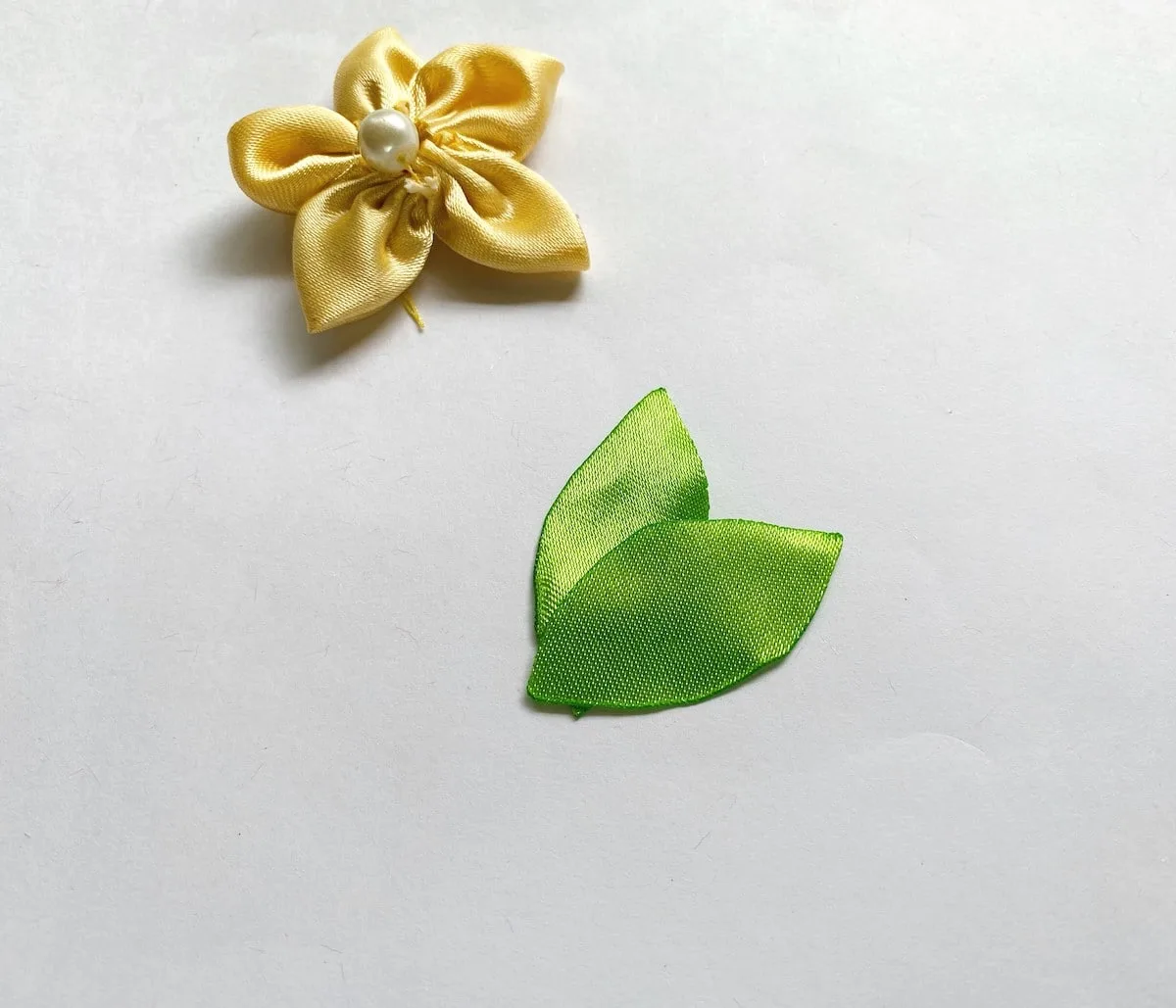 Glue the leaves to the back of the flower.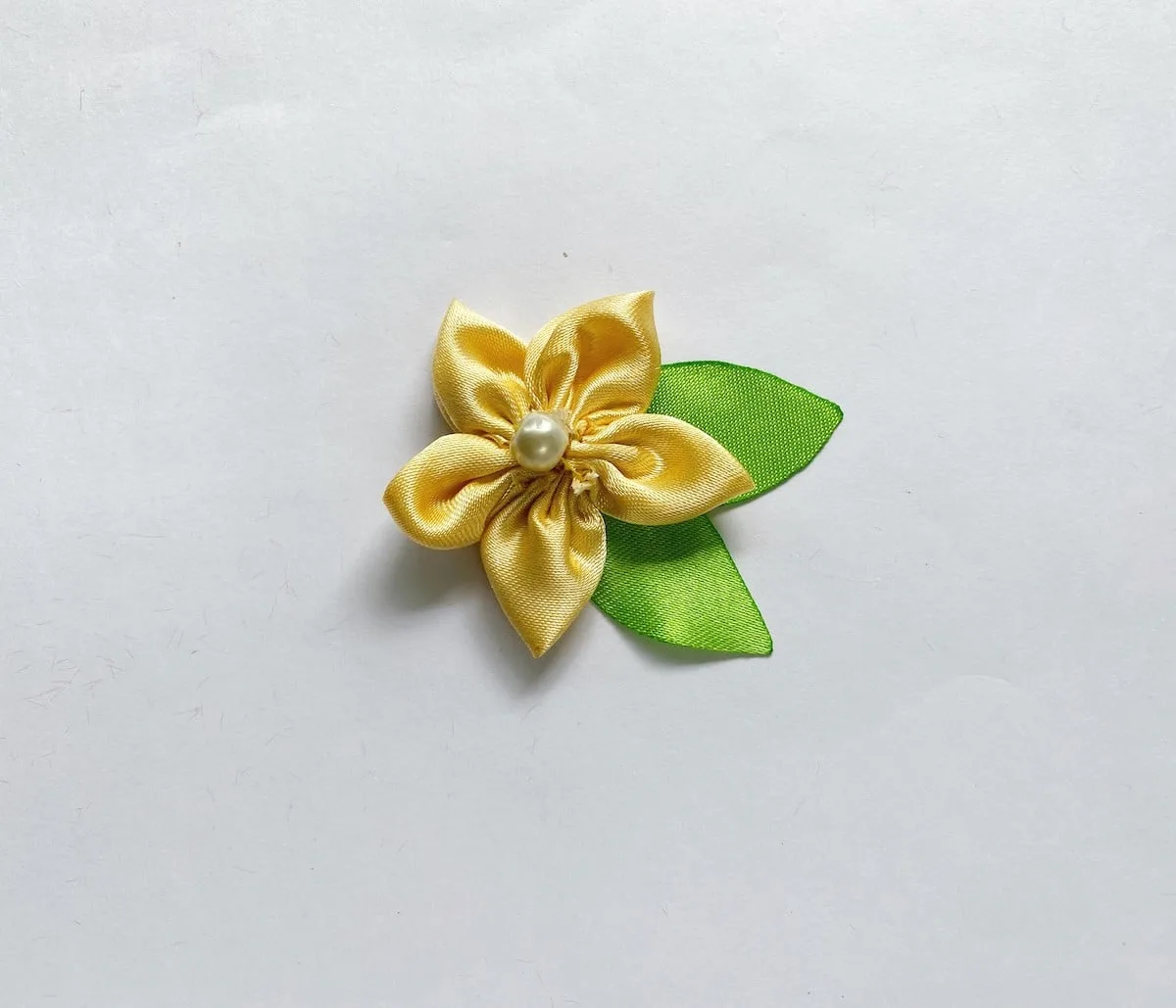 We have a lot more easy sewing crafts that you might love, too! Be sure to see more ideas!