This adorable Valentine's Day faux hot chocolate mug makes me think of old-fashioned soda fountains and vintage 1950s decor. It is cheerful, happy and oh, so colorful!
This holiday decoration looks like it is difficult, yet this craft project is so easy! If you can paint and use a piping bag, then you can make this craft!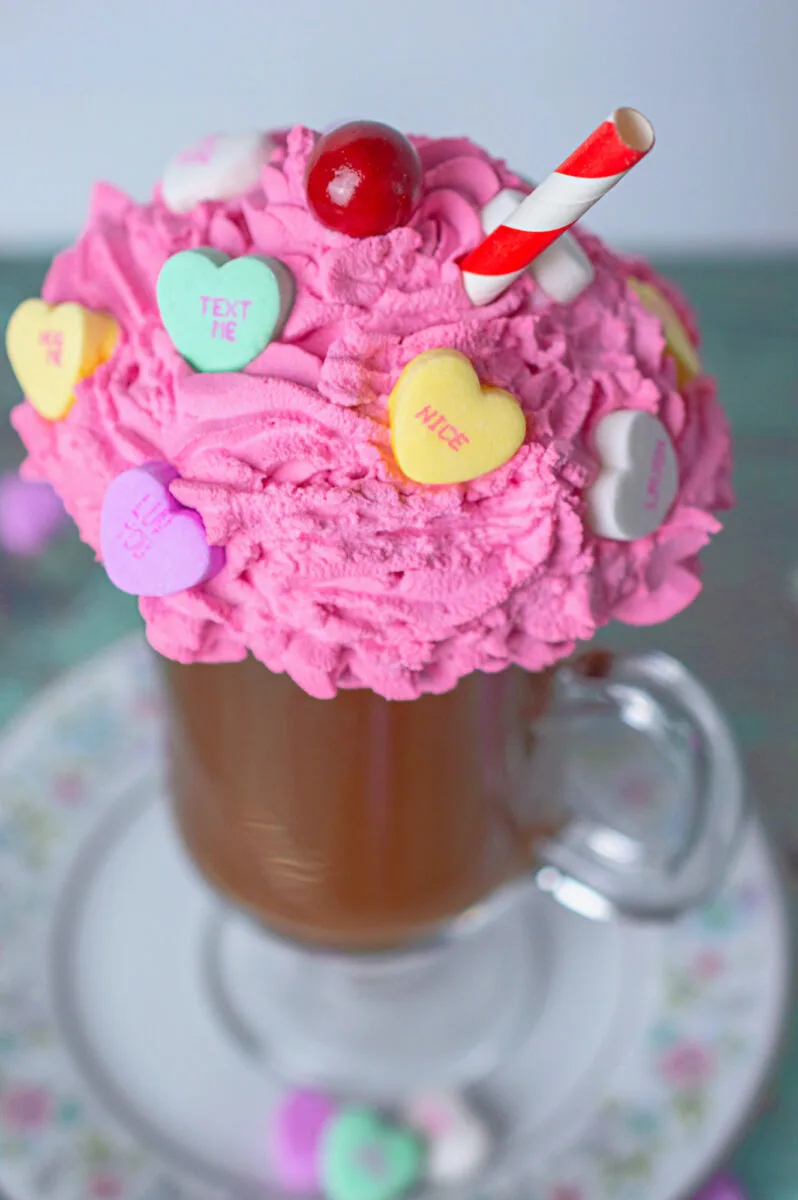 Another great thing is that almost all of the supplies were bought at the Dollar Tree. This is an inexpensive craft project that would be fun to make with friends.
Note: If you have curious kids or pets in your home, I might not suggest putting this faux hot chocolate where they can see them. Real candies are used, and the frosting looks so real that they might be tempted to eat the faux whipped cream. Plus, this delicate decoration isn't going to last very long with kids picking at it or pets knocking it over.
The tutorial for how to make this fake hot chocolate in a cup can easily be modified to use for any holiday, especially Christmas faux hot chocolate mugs. I've added details for modifications below.
Helpful Tips
I bought almost all of my supplies at the Dollar Tree, including the glass mug.
Use a disposable piping bag rather than a reusable bag. Spackle is a home improvement supply and therefore is not food safe. You don't want any spackle residue remaining on the piping bag.
Wash your piping bag tip immediately after piping the spackle on. It is easier to remove all of the residue when the spackle is fresh, rather than after it has hardened and dried.
Spackle is fragile, even after dried. Handle this Valentine's Day decor carefully. This isn't something that you would want kids to play with.
If you plan on keeping this as an heirloom decoration, you will want to seal the candies with a varnish before applying.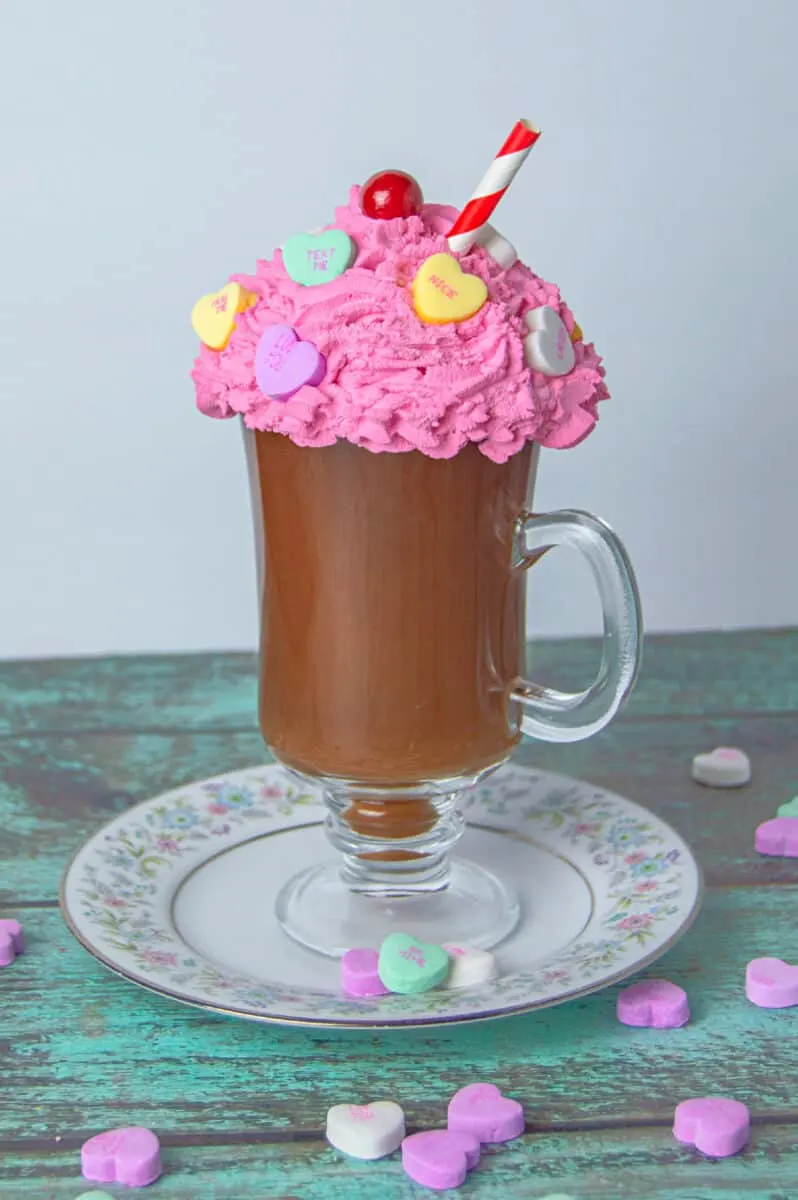 Christmas Faux Hot Chocolate Mug
This craft can easily be made for Christmas decorations, too, with these modifications:
Don't use the pink paint. You can leave the spackle as it is, or add white paint.
Add iridescent glitter to the spackle for a holiday look.
Instead of using Valentine's Day conversation candies, use sprinkles or peppermints instead.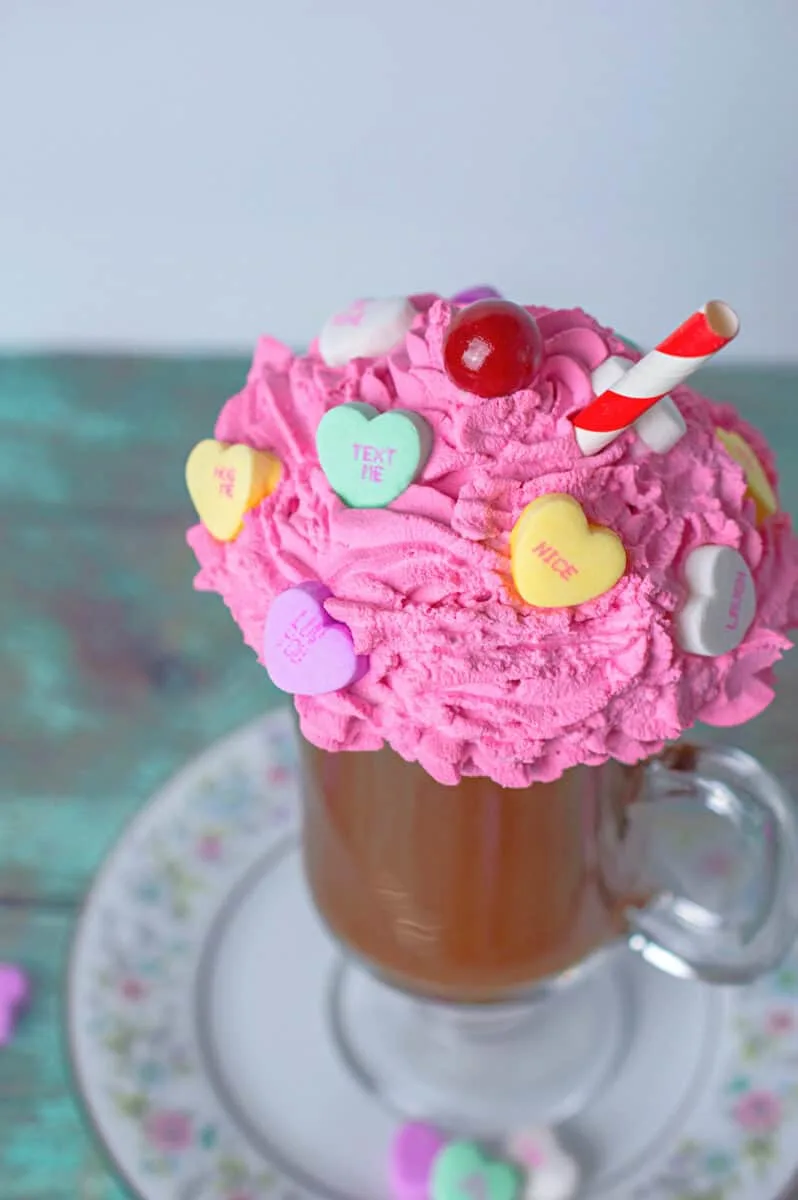 Related Post: Make a Conversation Candy Heart sign for your front door with our free download and a Dollar Tree door hanger!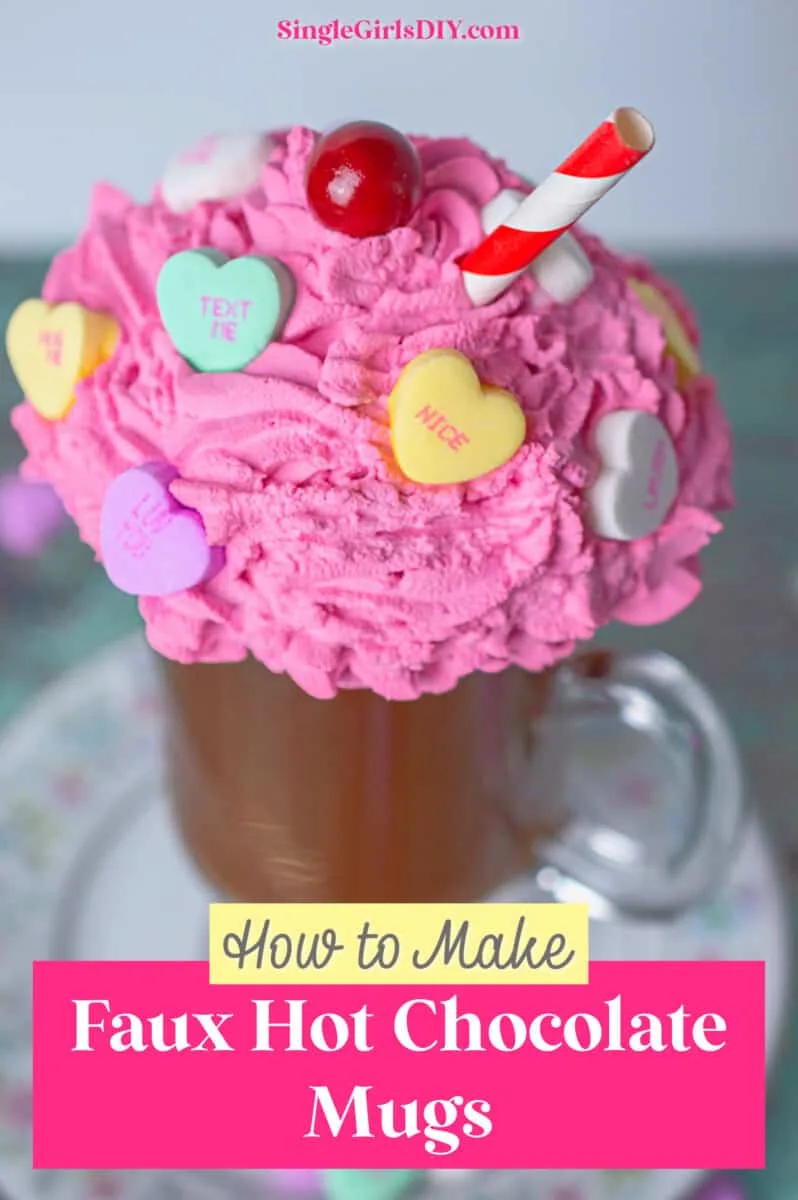 How to Make a Faux Hot Chocolate Mug
Want to remember this project for later? Be sure to Pin It!
Supplies
Clear glass mug
6 oz. Lightweight Spackle
Conversation candy hearts
Small faux red berry
Plastic spoon
Pink acrylic paint
Brown acrylic paint
Paint brushes
Mod Podge
Paper straw
Scissors
Hot glue gun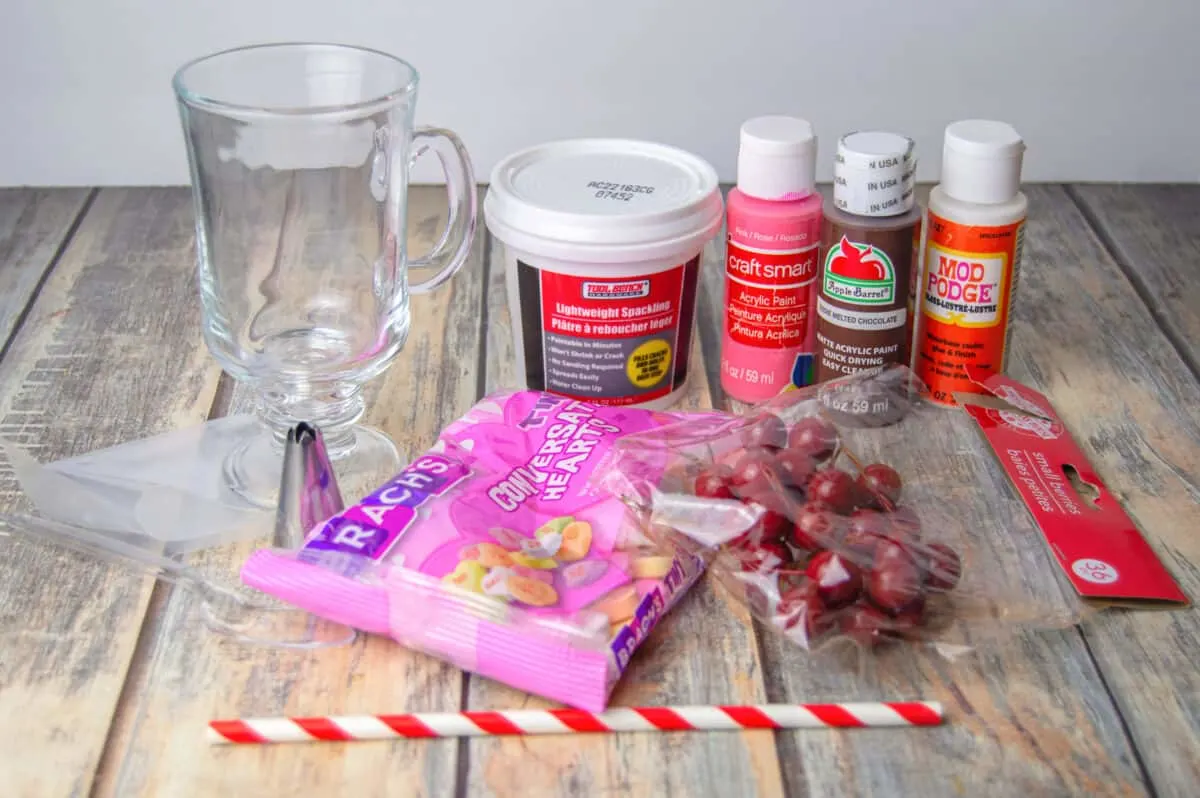 Directions
Using a paint brush, apply an even layer of brown paint on the inside of the clear mug. The paint should be applied thick enough to not see any streaks or gaps in coverage.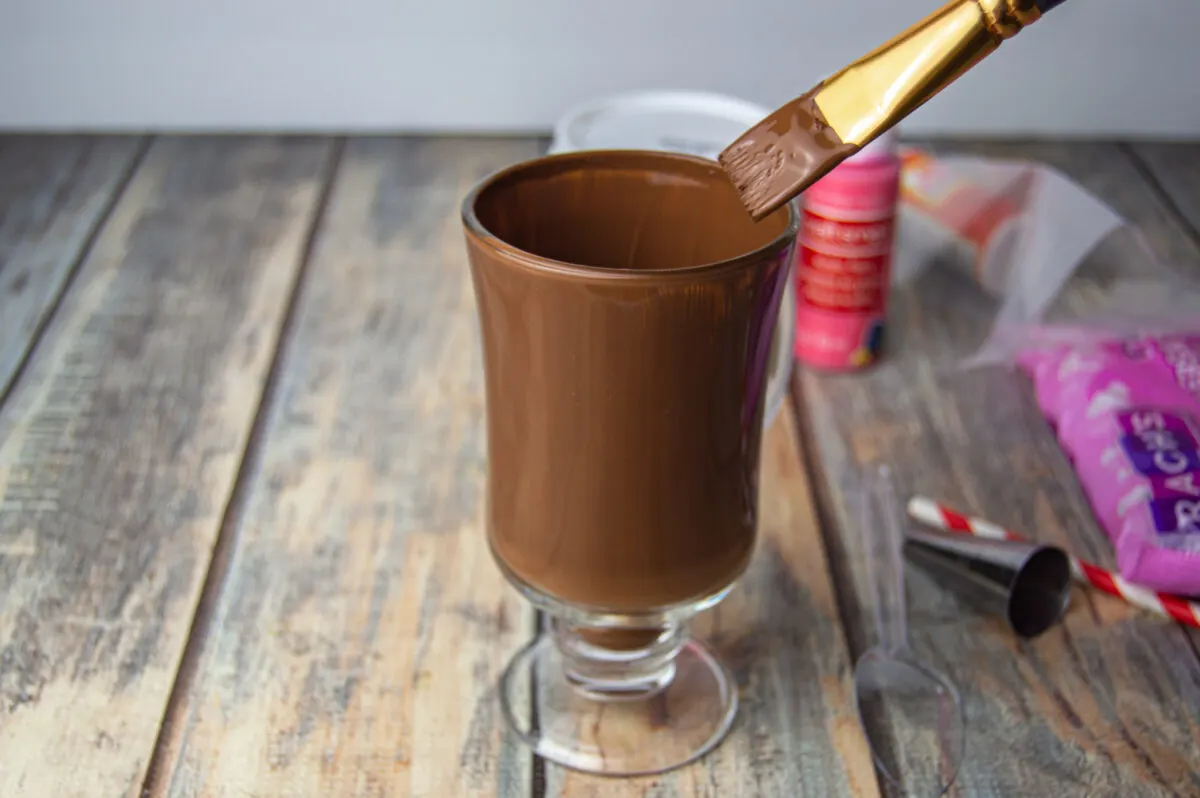 Allow to dry at least 3-4 hours. If you can allow it to dry overnight, that is even better.
Once the paint has dried, open the spackle container. Using scissors, cut the edge of the lid off.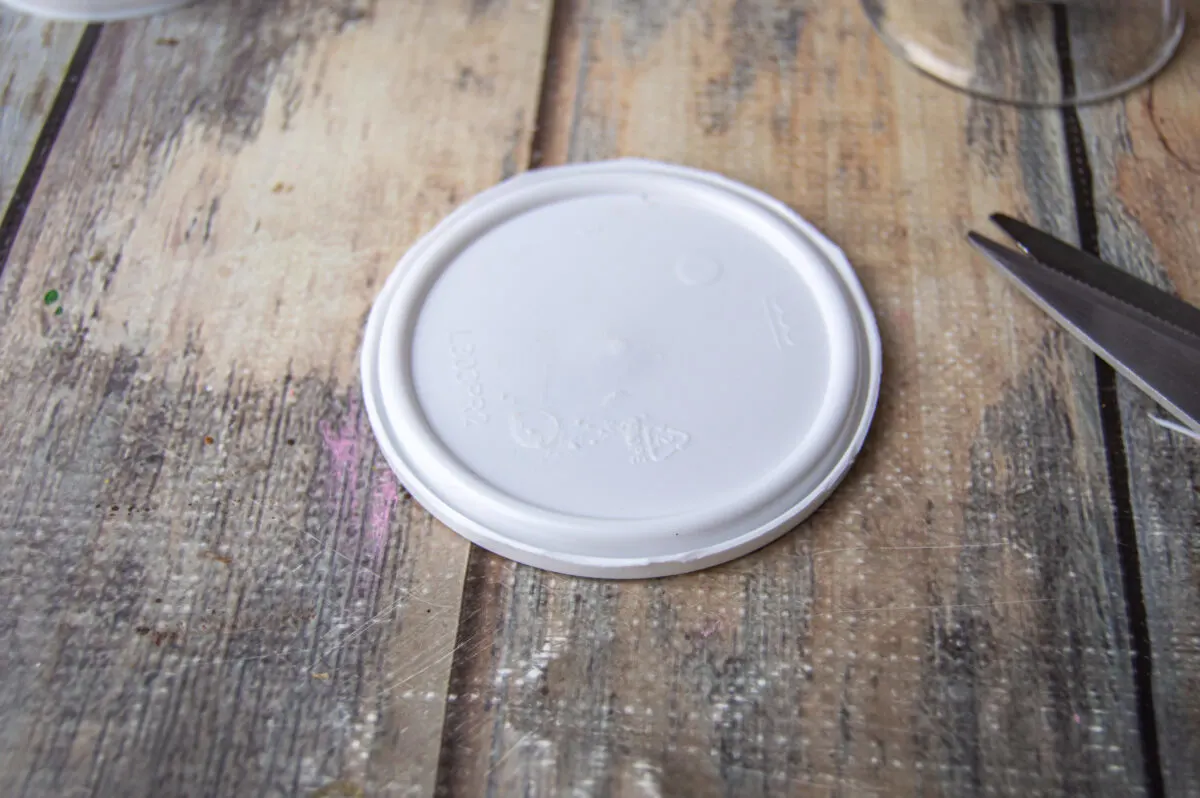 Next, carefully add hot glue to the top of the spackle lid. Then quickly place the lid on the top of the mug upside down. Gently press down to secure.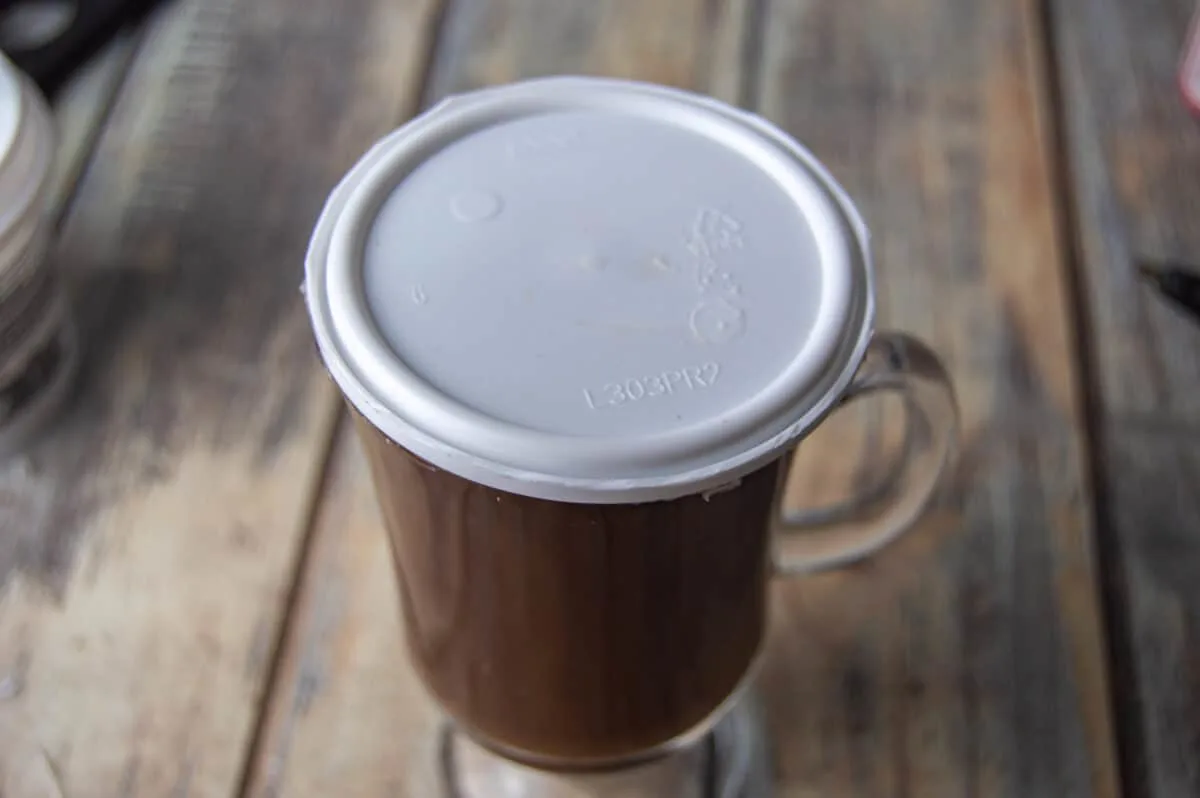 Add some of the pink paint to the spackle and mix it together well with a plastic spoon.
The amount of paint you need to add will depend on the color of the paint and how pink you want the "whipped cream" to be.
Start with one tablespoon of paint at first and mix it in. You can continue to add in more, but don't use more than two tablespoons, otherwise the spackle will get too runny.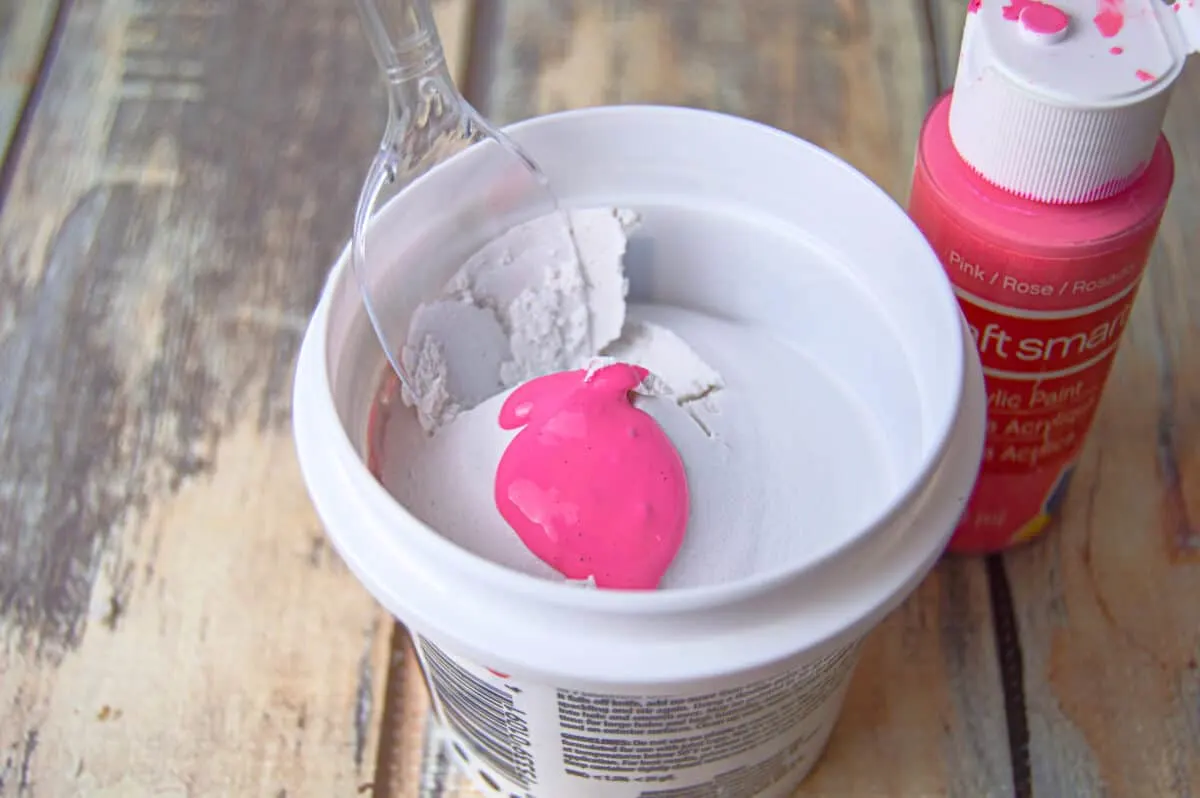 Using the smaller paint brush, add a thin layer of Mod Podge to the lid.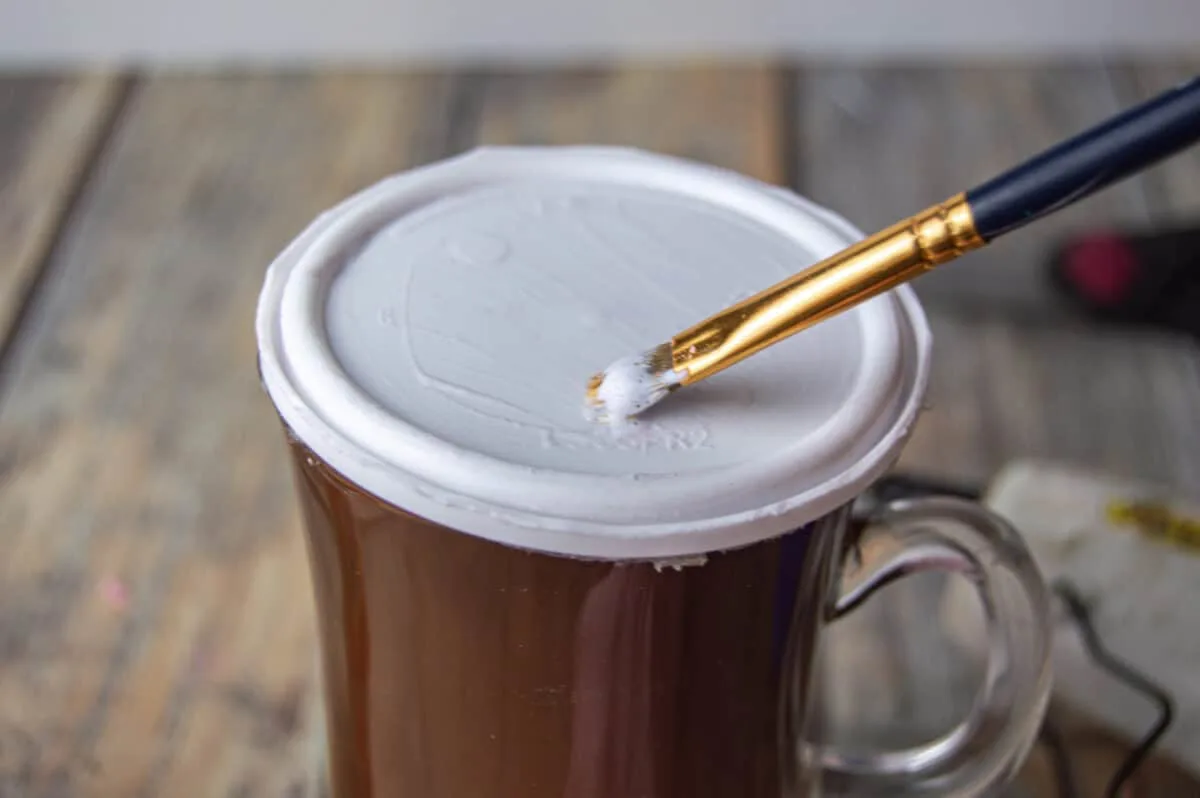 Set aside for a few minutes, while you add your pink spackle to a piping bag with decorative tip.
Pipe the spackle onto the lid to look like whipped cream. Make sure to go around the outer edge of the lid with the spackle, too.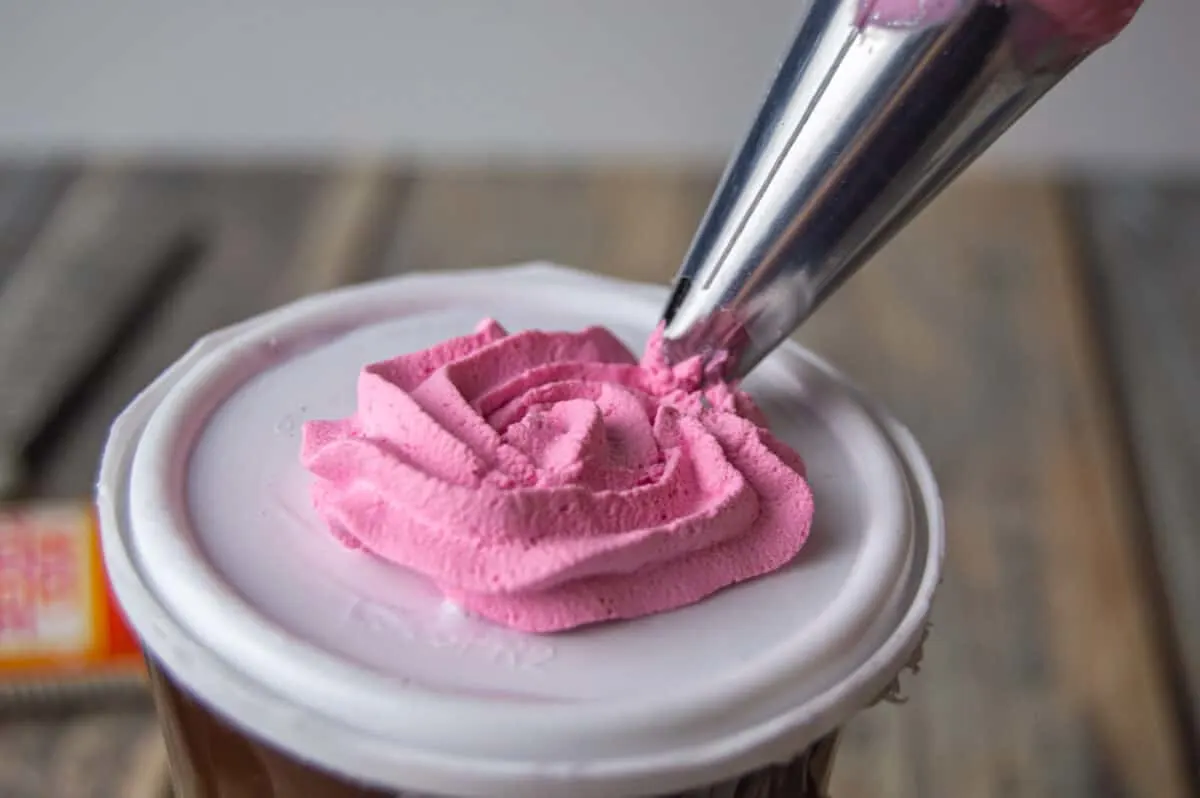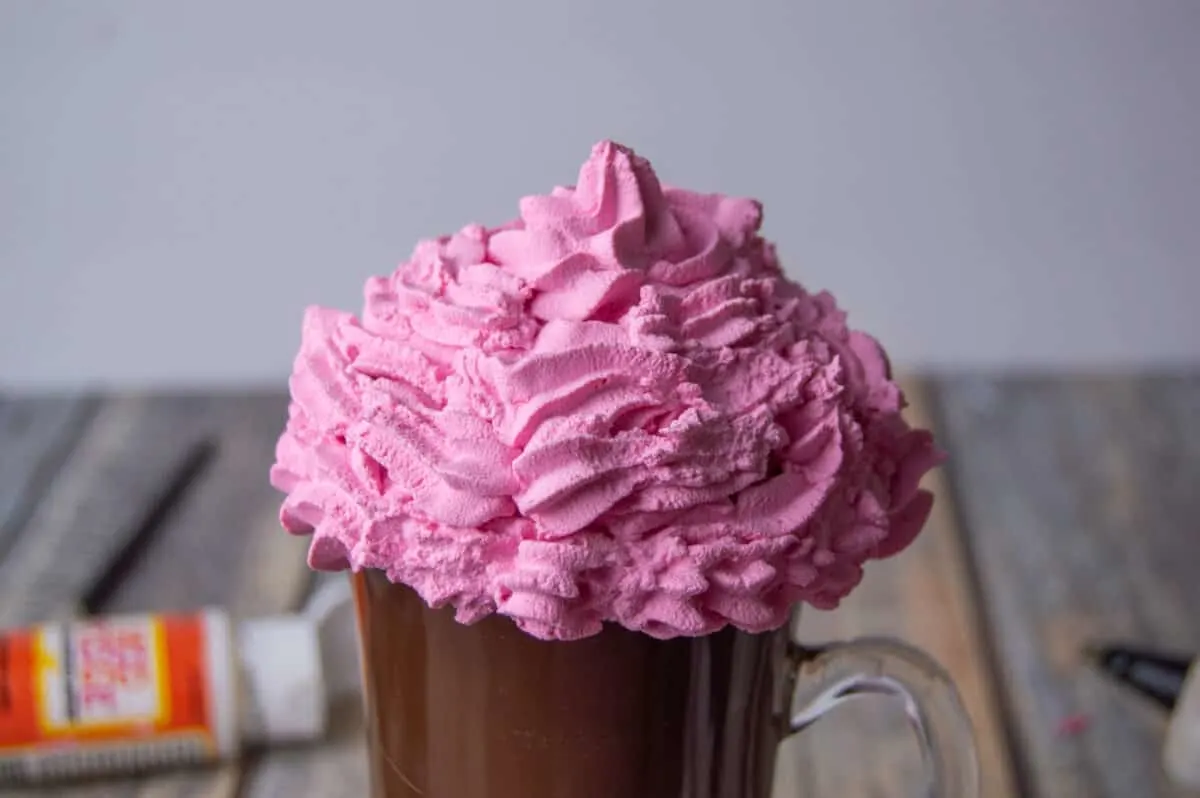 Brush Mod Podge to the back of a conversation heart and press it very gently into the spackle "whipped cream".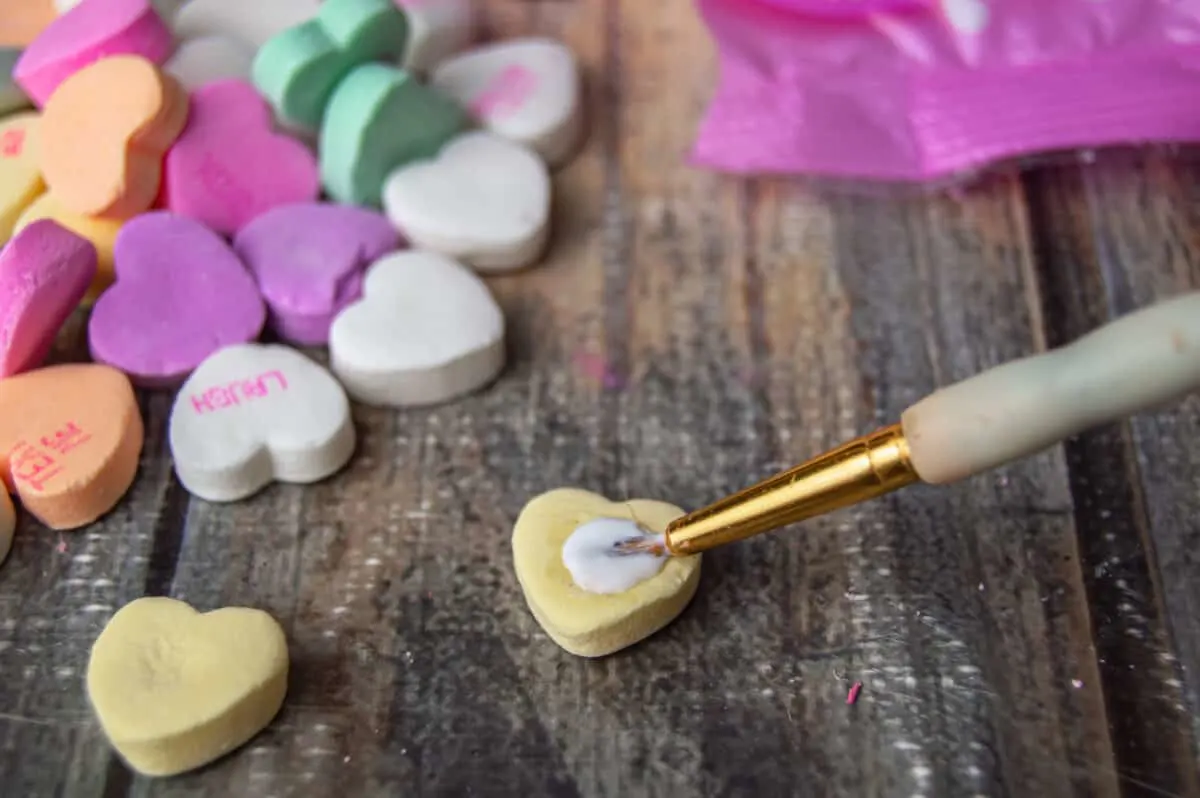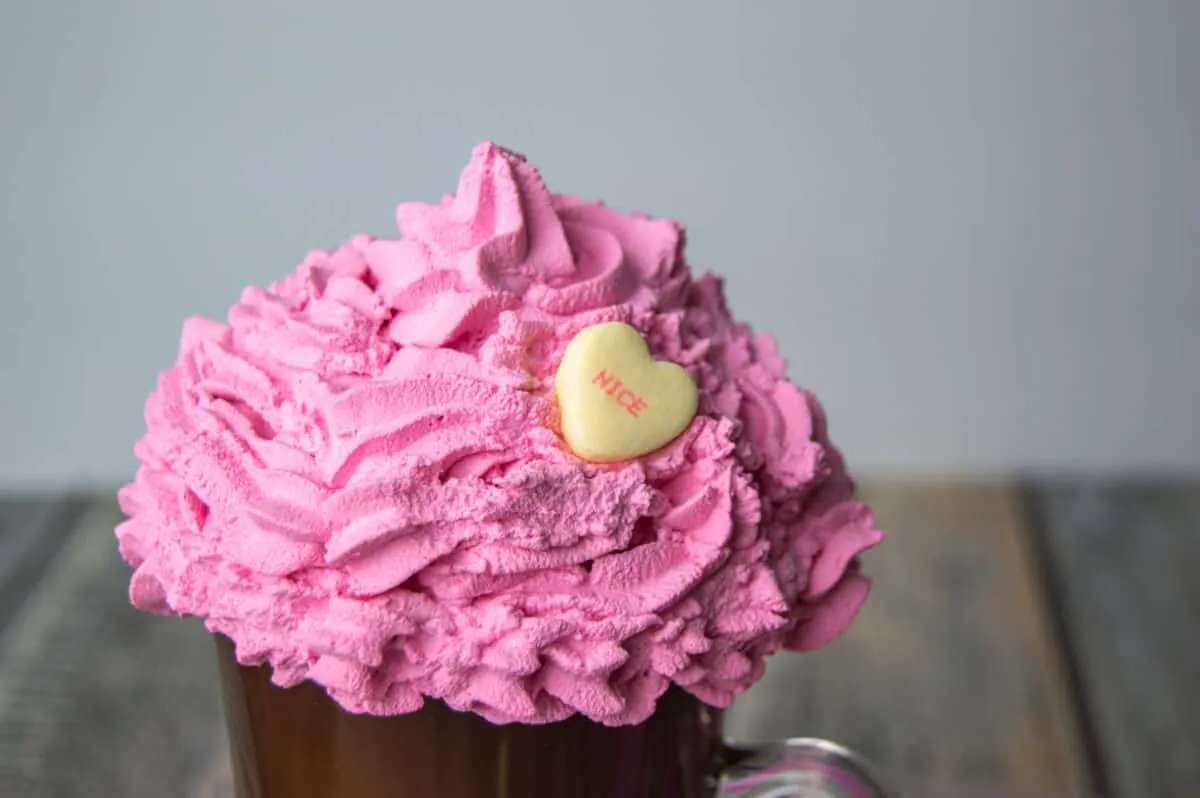 Repeat again with as many hearts as you would like.
Remove a berry from a flower bunch stem.
Add Mod Podge to the berry and then add to the top of the spackle, like a cherry on top.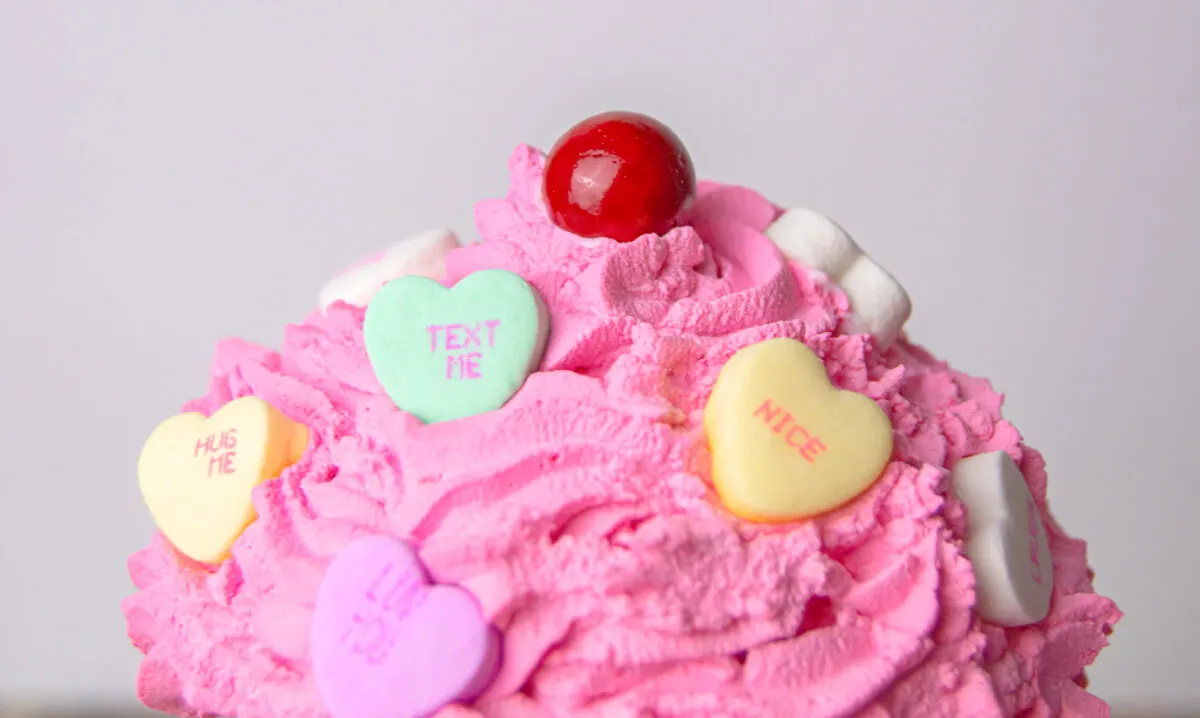 Cut off about ⅓ of the paper straw. Insert it into the whipped cream near the cherry at an angle.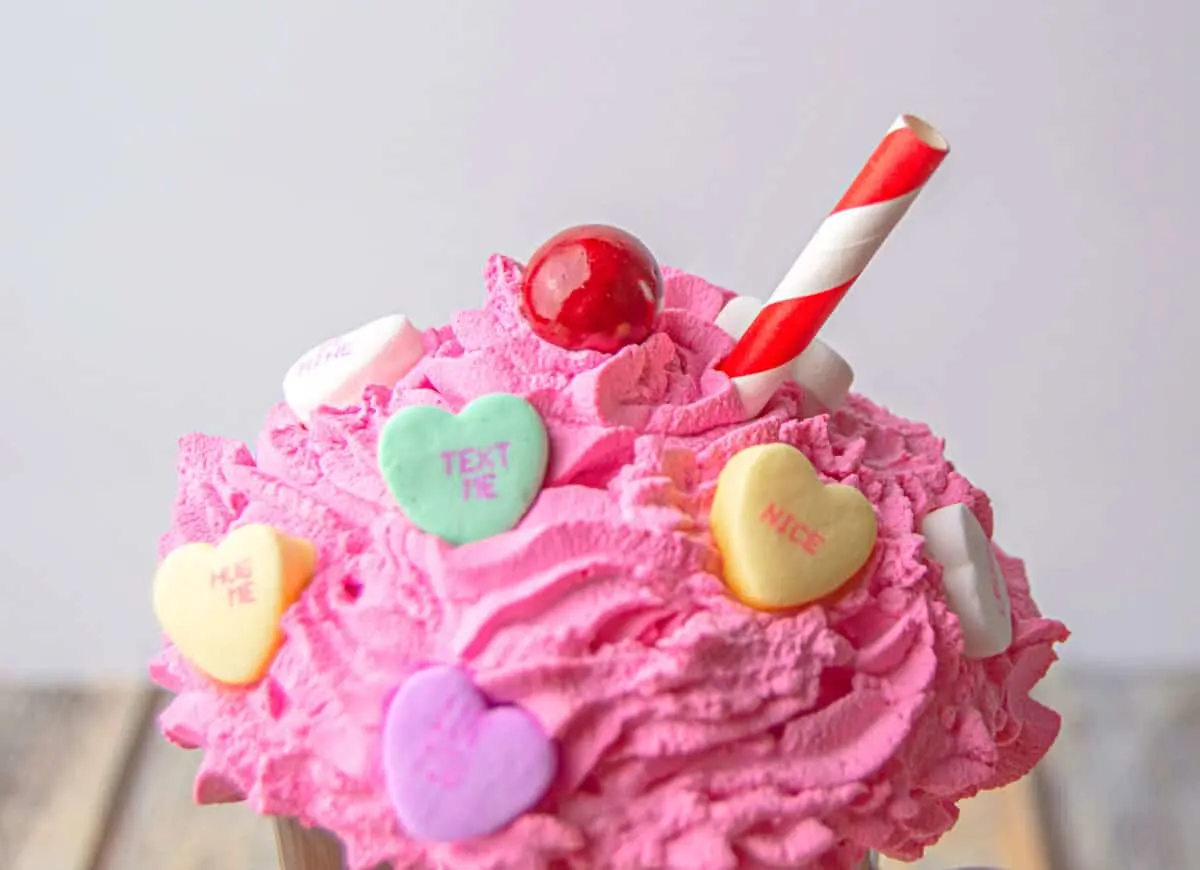 Allow the faux hot chocolate mug to air dry. Do not touch for 24-48 hours.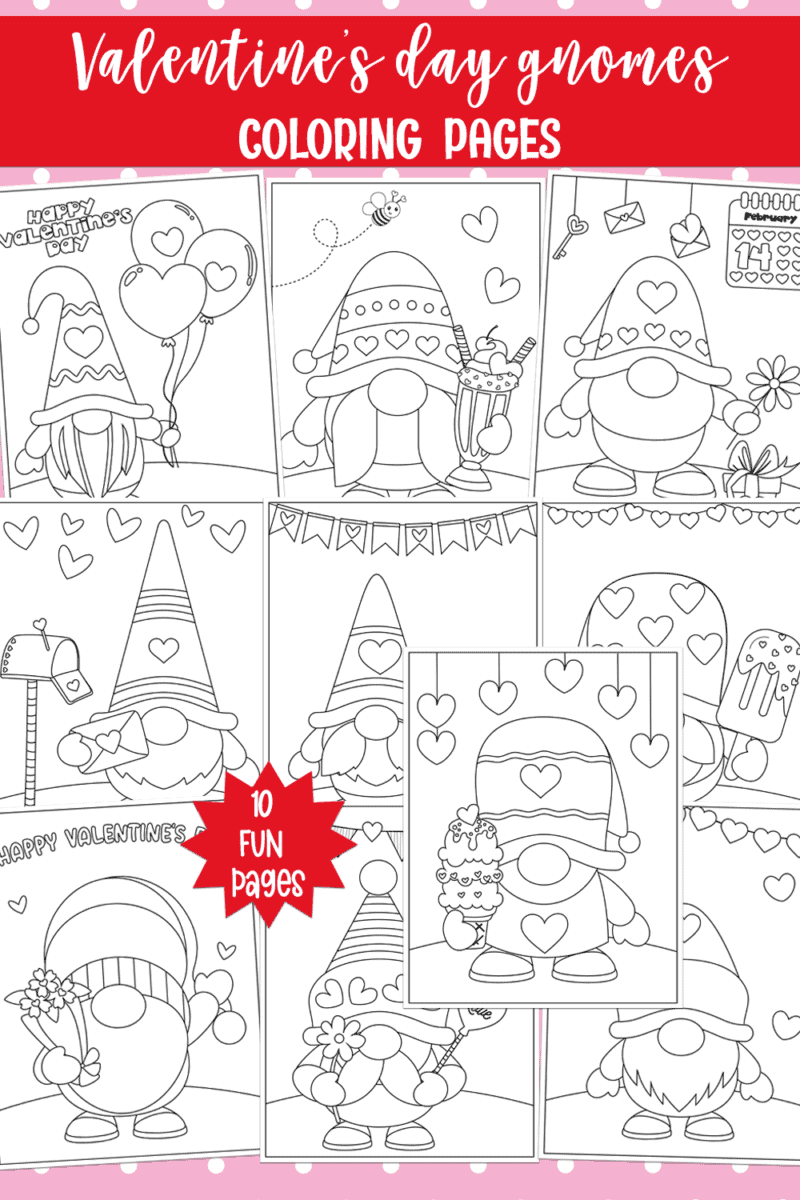 Valentines Day Coloring Pages
Get these cute gnome coloring pages that are so cute to color for Valentines Day!
10 unique designs give hours of stress-relieving fun and adorable decorations!
Only available in our Single Girls DIY library
Be sure to see all of our Valentine's Day crafts, many of which are Dollar Tree DIYs!