To celebrate diversity, this handprints unity wreath is a great way to show the many cultures that make our world unique. With a variety of skin tones represented, this diversity wreath reminds us that there are people that may not look just like us, but are part of our one big world.
This easy to make wreath is perfect to make for Martin Luther King Day.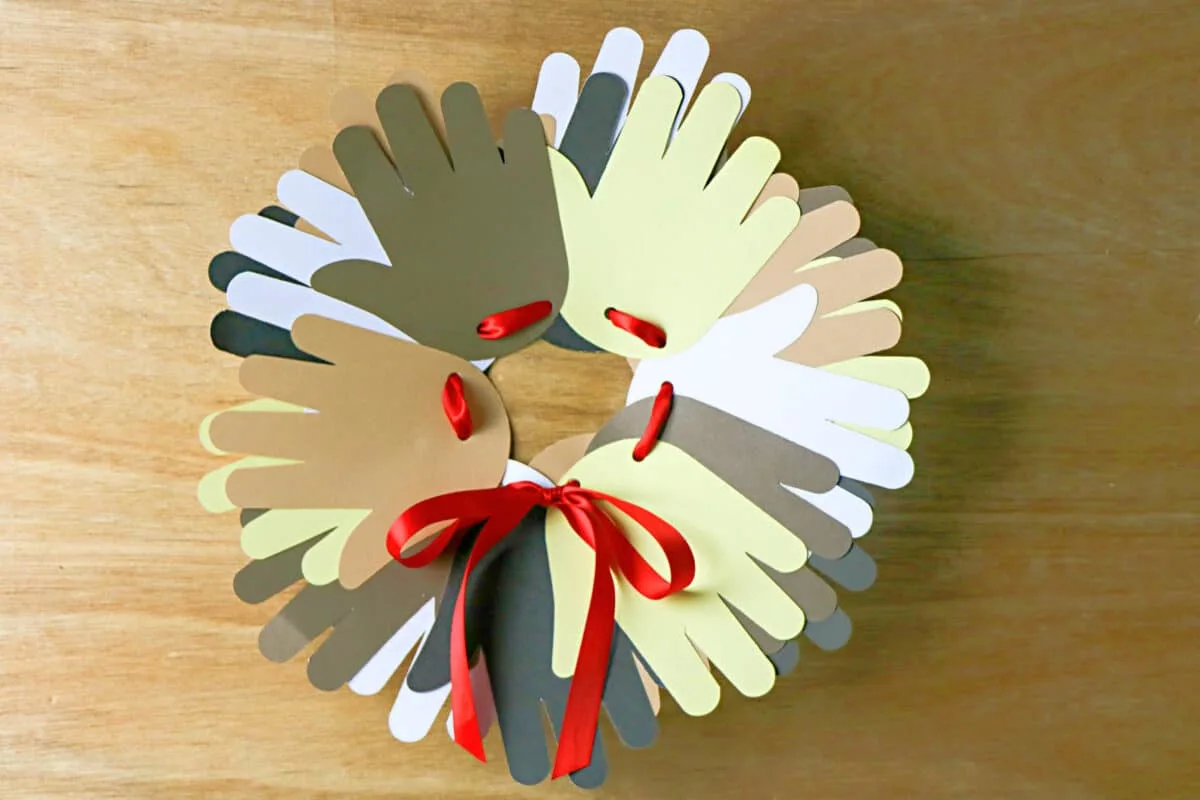 It is an easy unity craft to make any time of the year, though, and can be displayed every day.
This craft is especially meaningful when making it at school or with kids.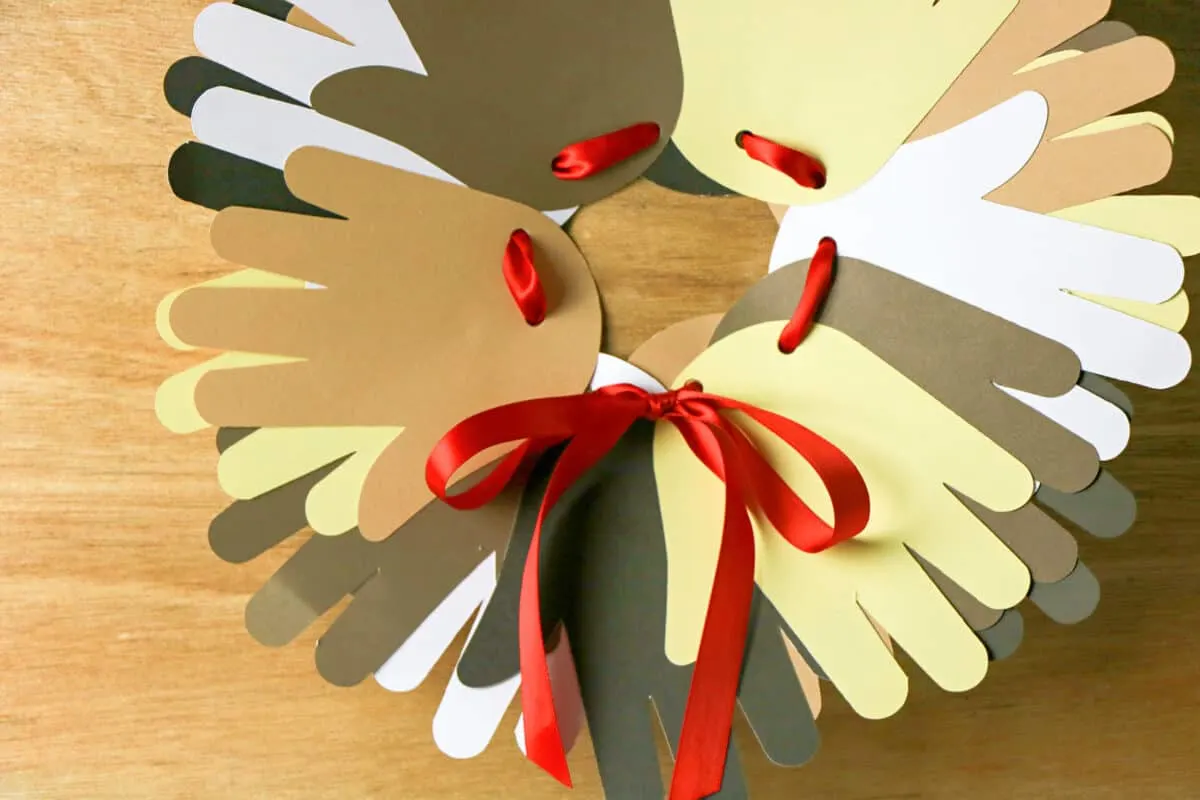 Be sure to see all of my DIY wreath ideas for door decorations year round.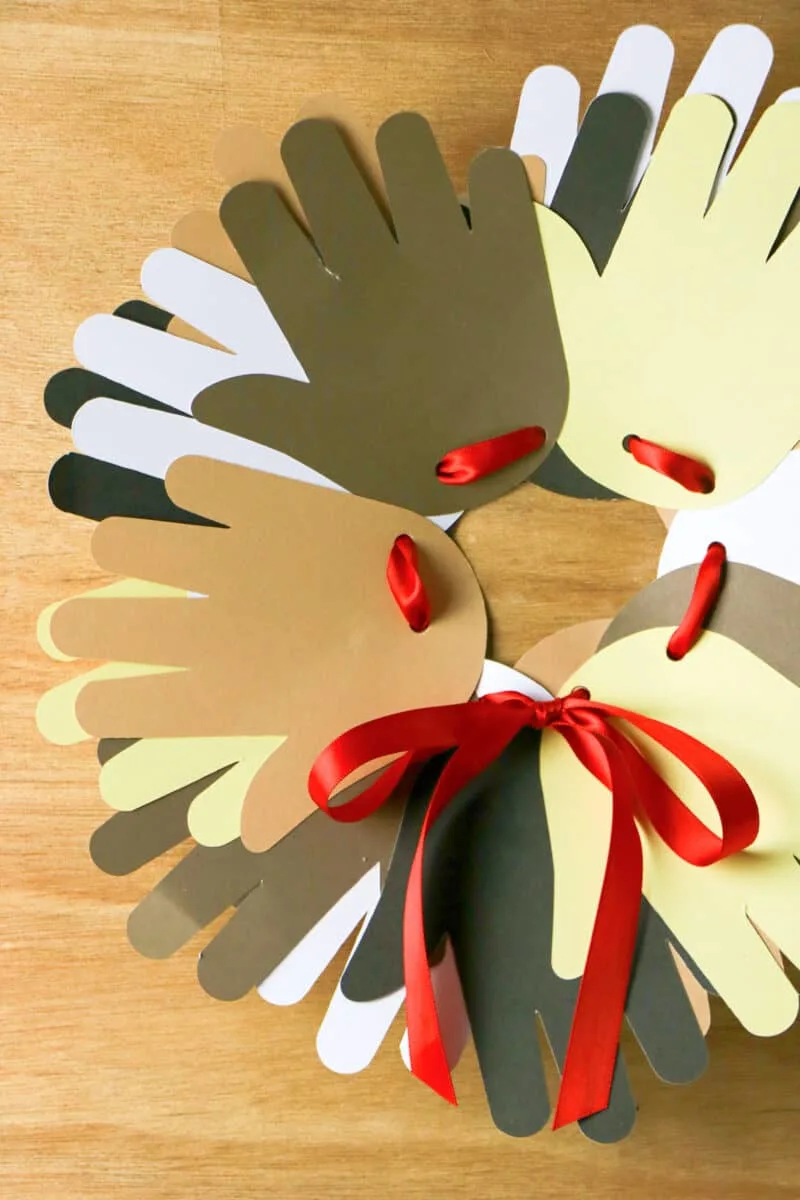 How to Make a Unity Wreath
Supplies
Glue dots or glue
White dinner-size paper plate or styrofoam plate
Scissors
Pencil
Ribbon (at least a 1/2 inch wide, if not more)
Hole punch
Directions
Step 1
Trace a hand on the scrapbook paper and cut out. Be sure to trace a hand on each shade of color.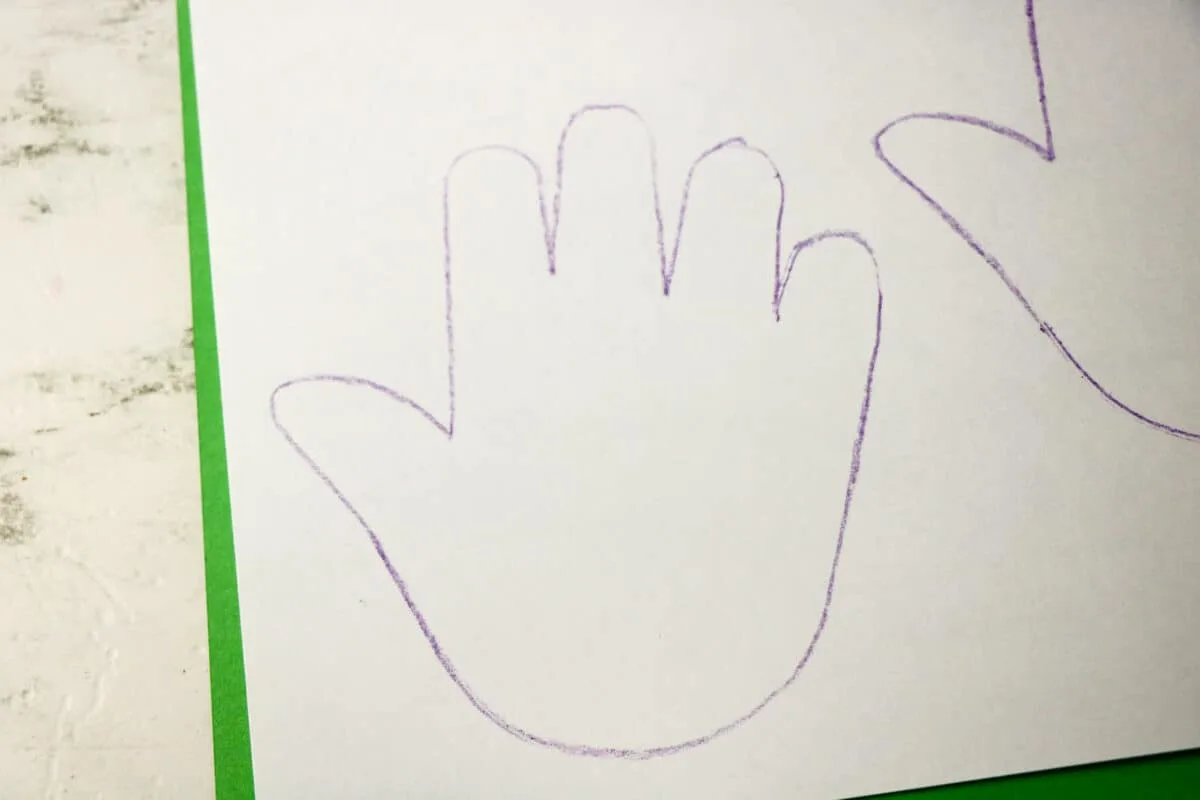 You will need to cut 2-3 hand shapes out of each color shade.
Step 2
Cut out the middle of the paper plate to create a wreath shape.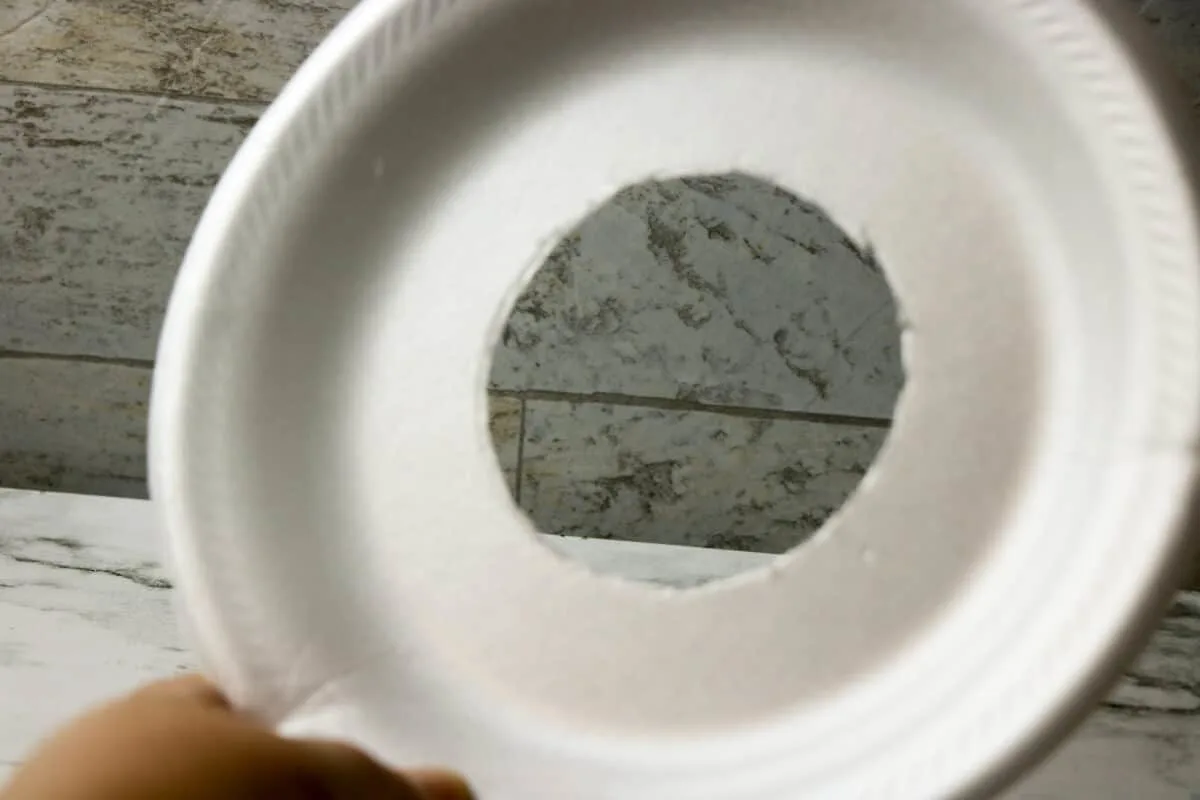 This does not have to be perfect because you will not see the edge.
Step 3
Glue the handprints to the paper plate wreath using glue dots or craft glue.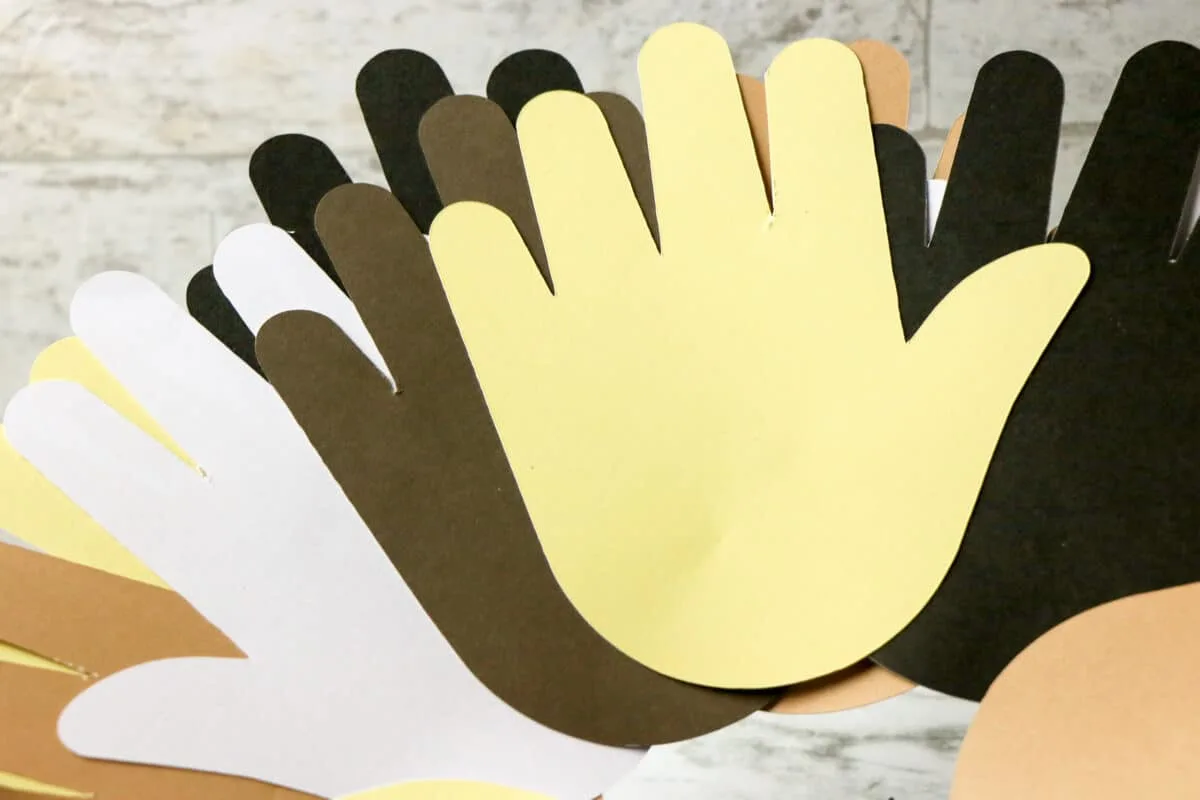 Start with the bottom layer of handprints and glue those around the paper plate wreath.
Then, layer more handprints over the bottom handprints and glue those down.
Keeping overlapping the handprints until you have 2 or 3 layers of multi-colored handprints on the wreath.
Step 4
Punch holes through the hands towards the center of the plate.
You will want an even number of holes. We used 10 holes, but you can use 8 holes or 12 holes.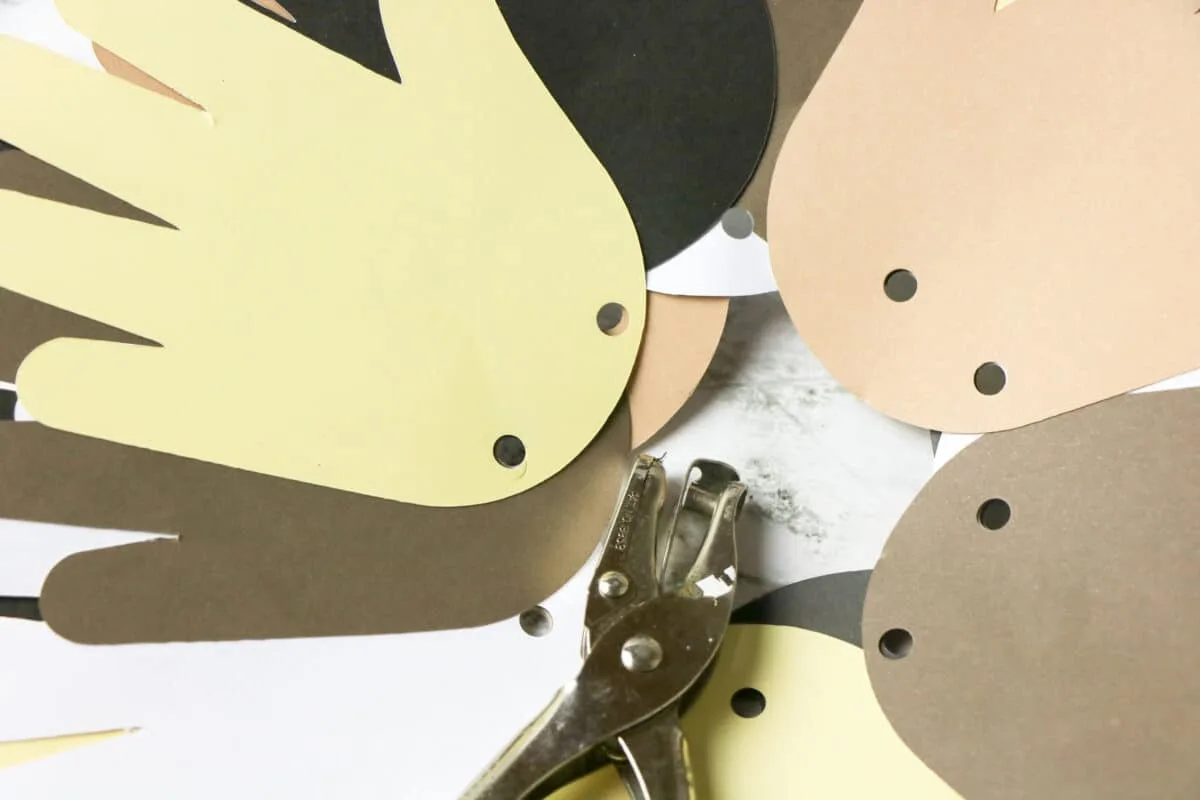 Next, lace the ribbon through the holes with and under and over pattern. You want the ribbon to be "over" in the two holes that are on one handprint.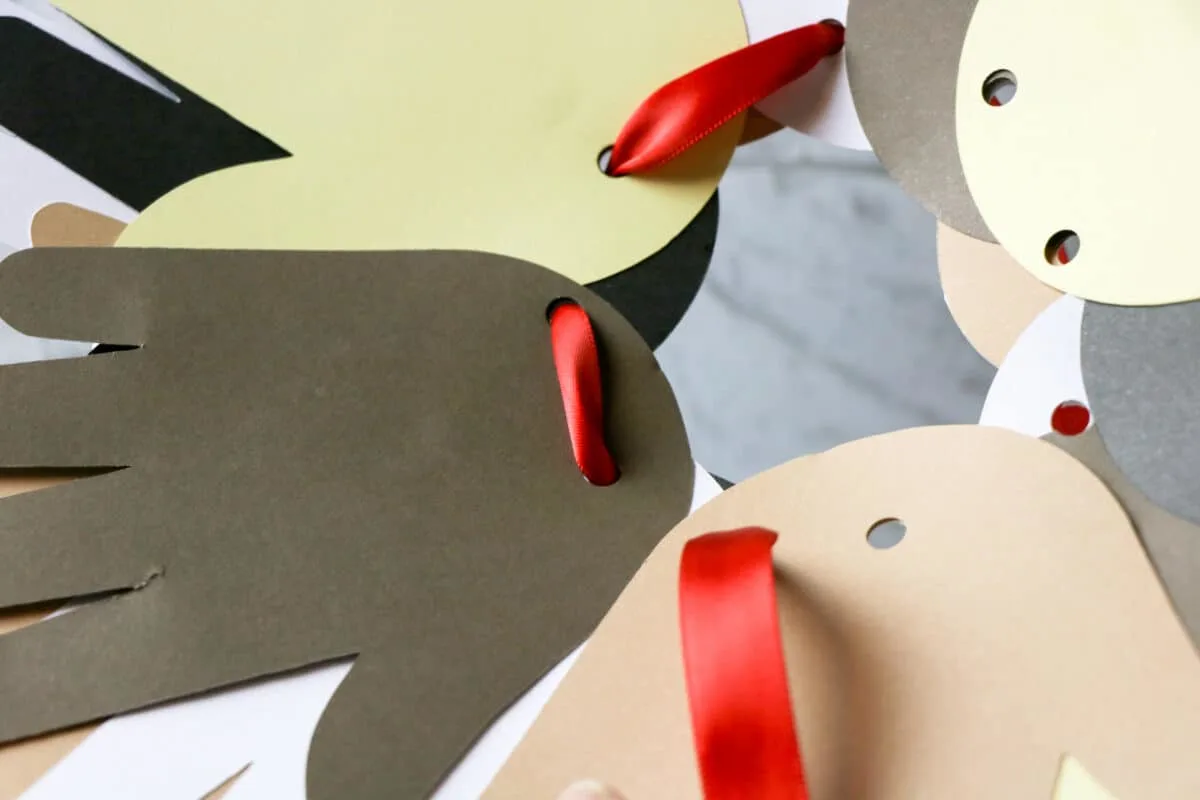 The ribbon can be woven "under" in the back to then come "over" again and be seen across one full handprint.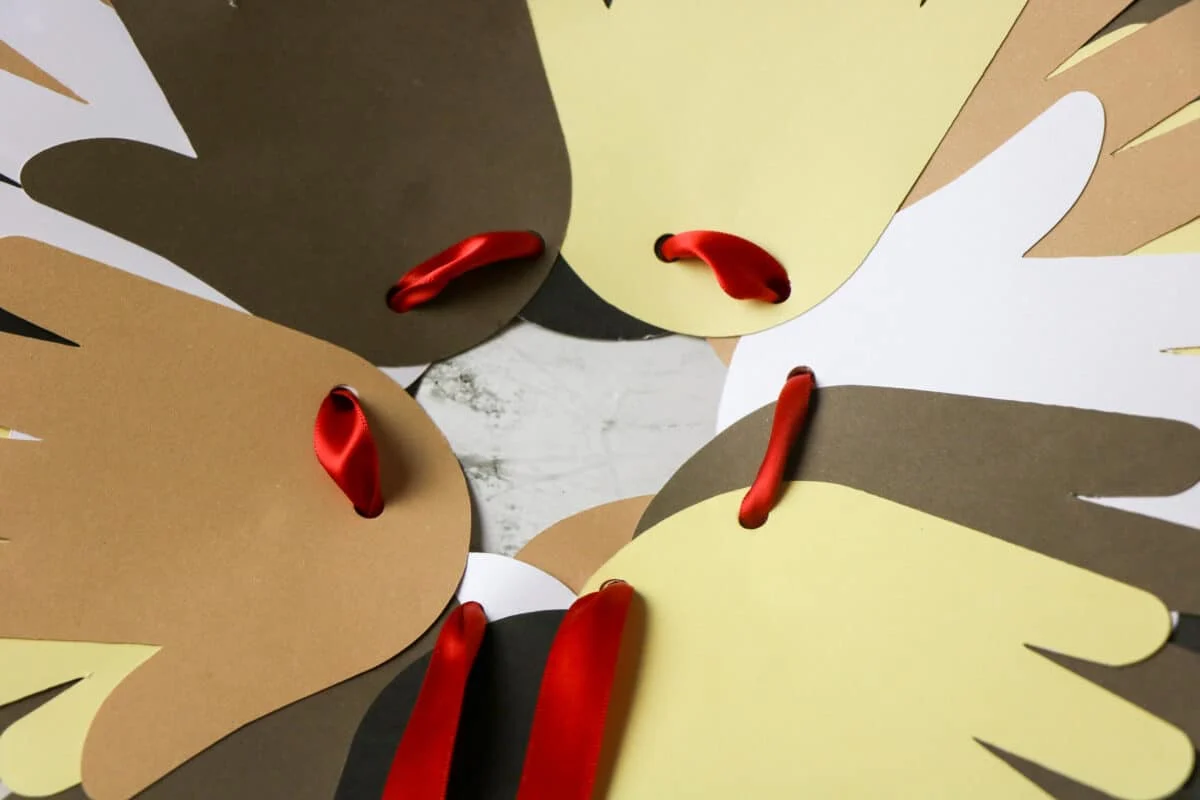 Tie a bow with the two long pieces of ribbon remaining after weaving through the handprints. These ribbons should be on top of the wreath in the "over" position.
To hang the wreath, you can add a hanger underneath one of the ribbon loops in the back of the wreath. Or, you could glue a ribbon hanger to the back of the paper plate wreath form.