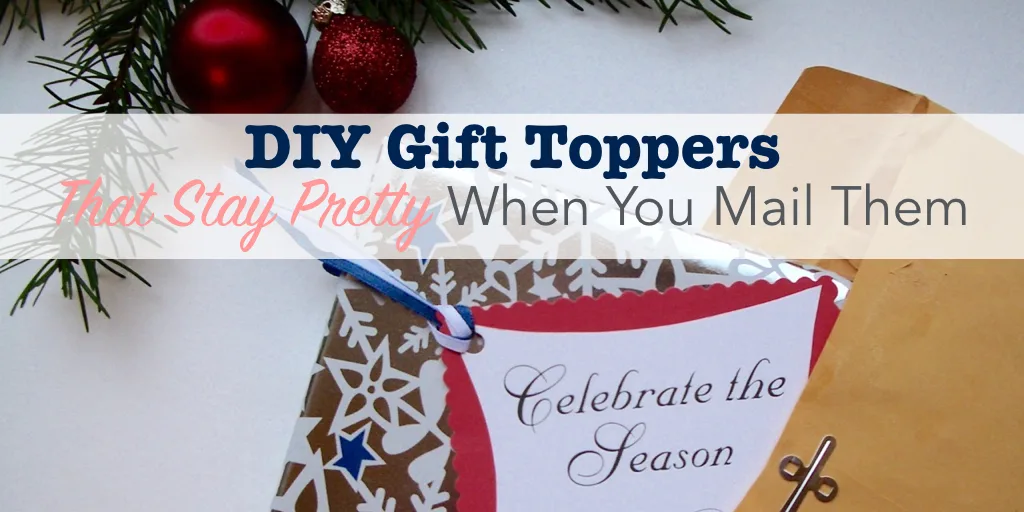 Don't you hate it when you finish wrapping a gift, and put a pretty bow on top. Then you have to ship the gift across the country, and you just know that bow is going to be smooshed flat by the time it gets there.
Keep your presents looking pretty under the tree, and make good use of old Christmas cards at the same time. Make these simple, yet pretty, gift toppers from old cards.
DIY GIFT TOPPERS THAT STAY PRETTY WHEN YOU MAIL THEM
[disclaim]
MATERIALS FOR DIY GIFT TAGS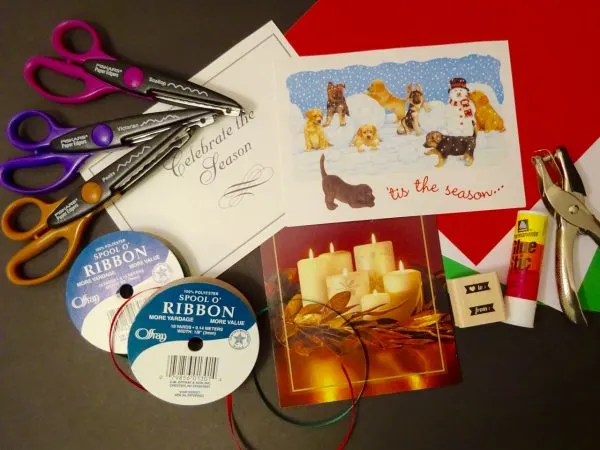 Old Christmas cards
Scissors & edging scissors
Glue stick
Ribbon
To / From stamp (optional)
[/disclaim]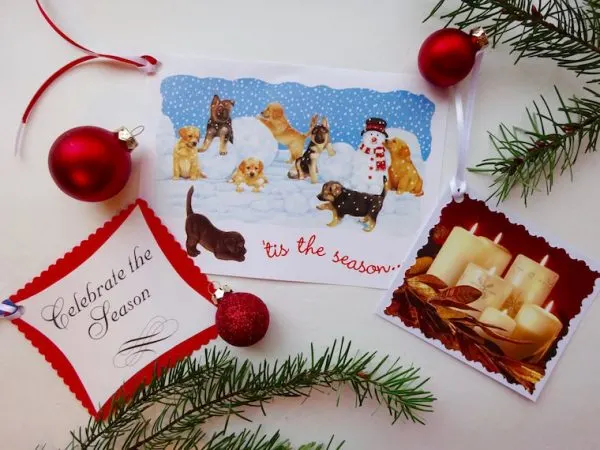 It always seems a shame to just throw out all those beautiful Christmas cards at the end of the season. Now you can put them to good use.
In just a few minutes, those Christmas cards can be transformed into pretty gift tags.
You can just cut the front off a card, and use the whole thing as your gift tag. But if there is writing on the back, or you only want to use a portion of the image, here's what you do.
1. Cut out the part of the card you want to use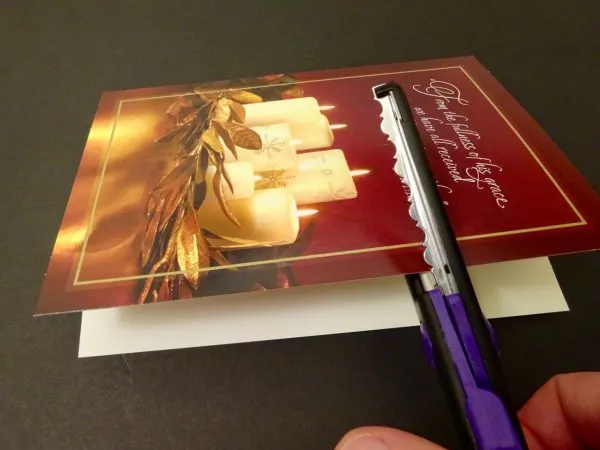 Use scissors or edging scissors to cut a shape out of the front of the card. You can make it a basic rectangle, make fancy edges, or get more creative with special shapes.
2. Attach the image to card stock
Use a glue stick to paste the cutout shape onto a piece of card stock. This will hide any writing on the back of the card, and also add a little more color and interest. Cut out the card stock with scissors, or edging scissors.
3. Make a hole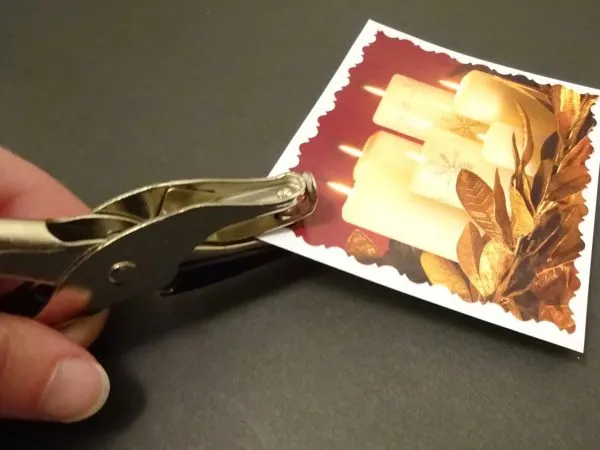 Use a hole punch to make a hole in the top corner of the card.
4. Add a ribbon
Cut a short piece of ribbon (~6″ long). Fold it in half, and push the folded end through the hole. Pull the cut end through the loop, and pull it tight.
5. Write the label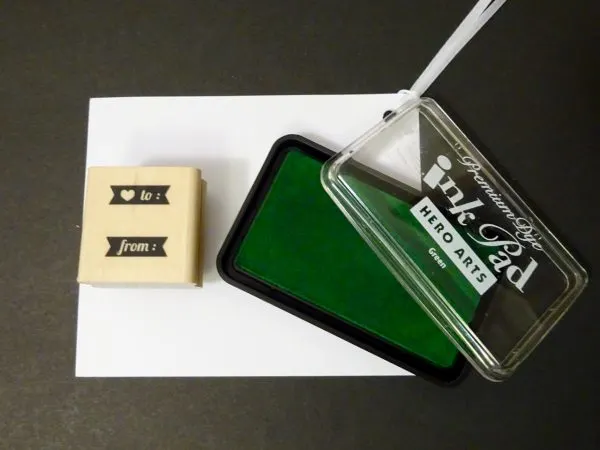 You can use a stamp to mark "To" and "From" on the back of the card. Or you can just write it by hand. Now your tag is ready to go!
6. Secure the tag to the gift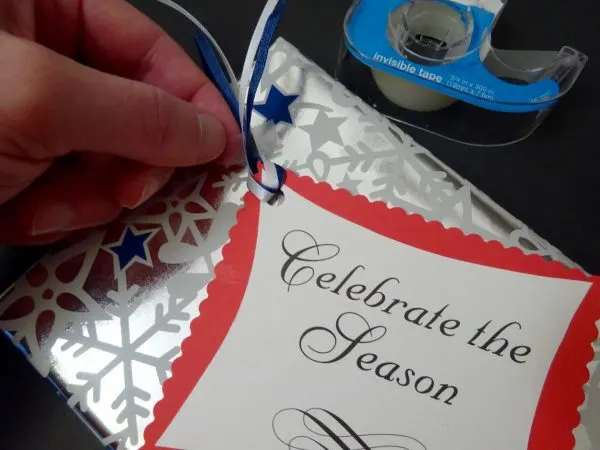 Press a small piece of invisible tape over the ribbons, to secure the tag to the gift. It will be easy to flip the tag over to read, but stay neatly in place.
Mail a beautiful gift
These DIY Christmas card gift toppers look great on any present. And they stay looking great on gifts that you send in the mail.
Reuse your old Christmas cards, and send pretty gifts, too!