One of the best things about Fall and Halloween is caramel apples! These sweet treats are found at apple orchards, county fairs, Halloween parties and other fun gatherings.
Whether you want to decorate a caramel apple decorating station or want to add sweet decor to your home or a tiered tray, these easy caramel apple crafts using dollar store supplies are perfect!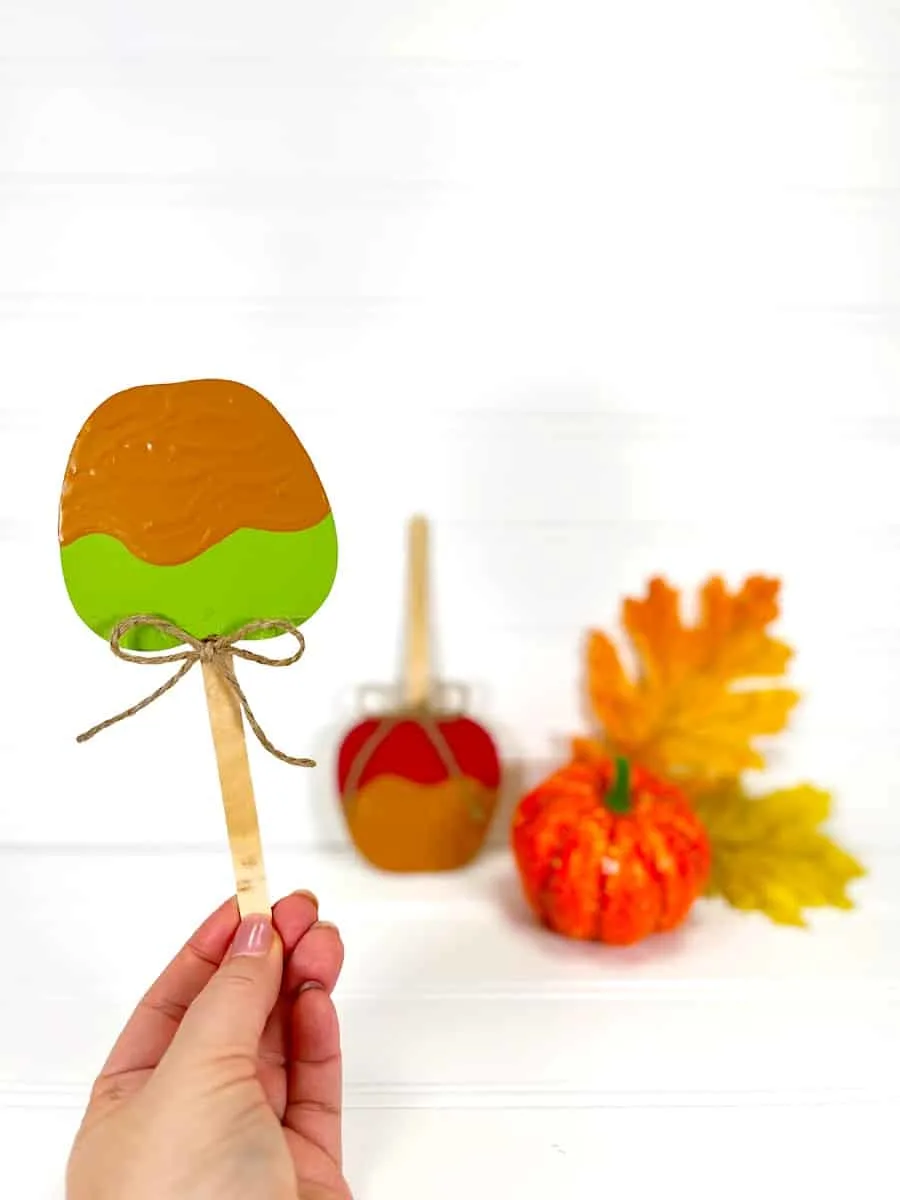 Helpful Tips
Be sure to use a heavier craft glue like Aleene's Tacky Glue or the UltraBond Adhesive I used. You don't want to use a thin glue such as Elmer's.
Instead of jute twine, you could use a cute gingham ribbon for the bow.
If using a hot glue gun with this project, a low temperature setting works best.
You may want to use an old paintbrush that you can discard afterwards because the glue will be thick and could stick to the bristles.
Add a magnet to the back to make a cute refrigerator door decoration.
How to Make Caramel Apple Decorations
We purchased all materials at the Dollar Tree other than the paint. However, Dollar Tree does sell acrylic craft paint that you could get there, too.
Materials
Craft Sticks (Regular size)
Thick Liquid Craft Glue (I used this one)
Natural Jute Twine
Hot Glue Gun (optional)
Acrylic Craft Paint (I used DecoArt Americana in Country Red, Foliage Green and Honey Brown)
Paintbrush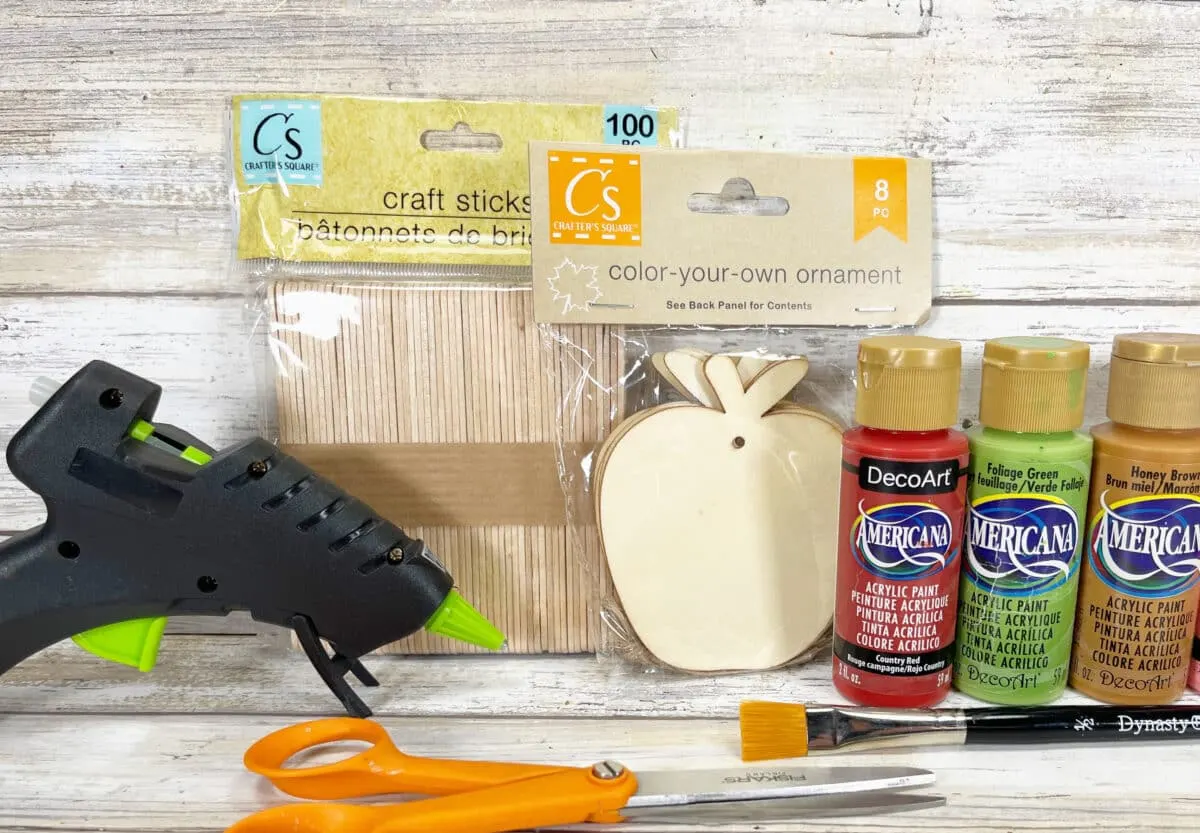 Instructions
Step 1
Carefully cut the leaf and stem from the wooden apple cutouts.
Use can use scissors for this as the cut outs are thin. Or you could use a craft knife.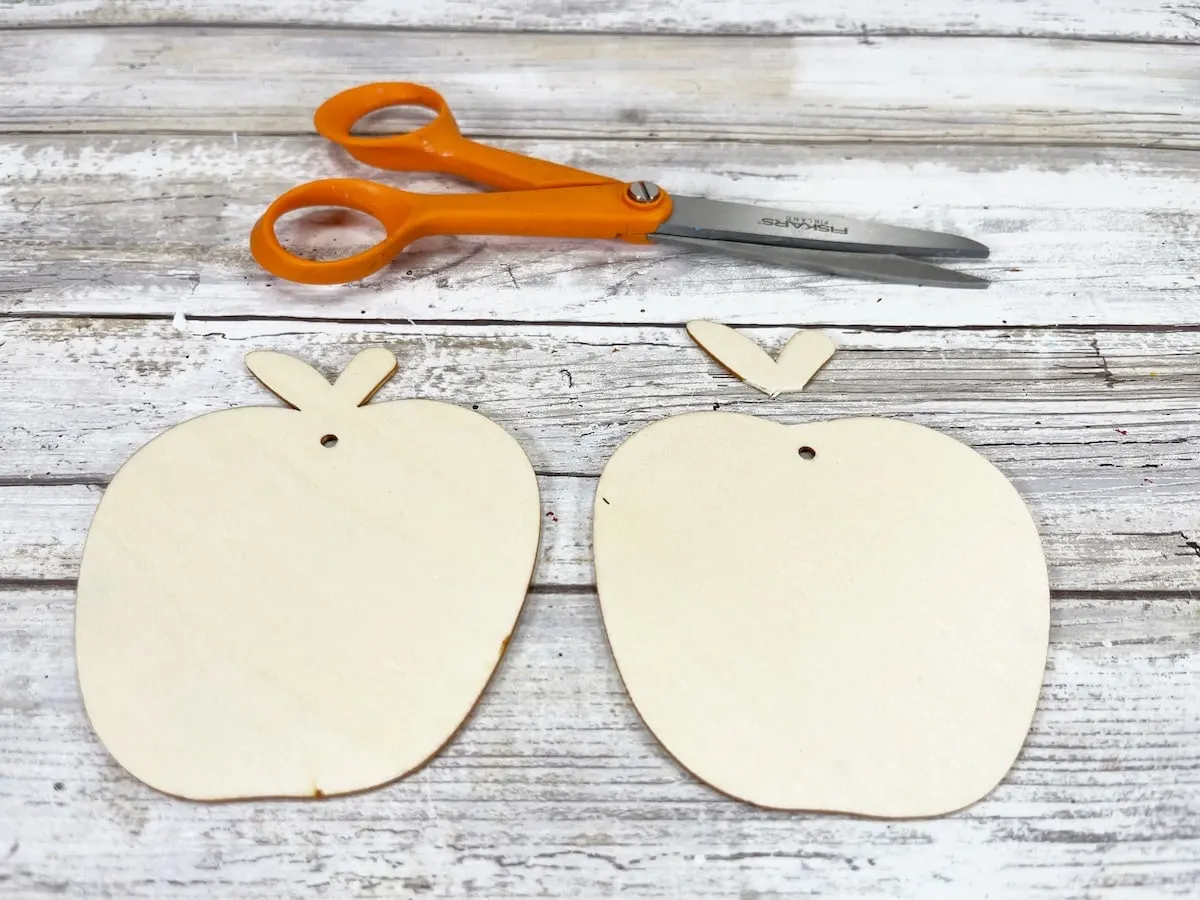 Step 2
Paint two wooden apple cutouts with red acrylic craft paint.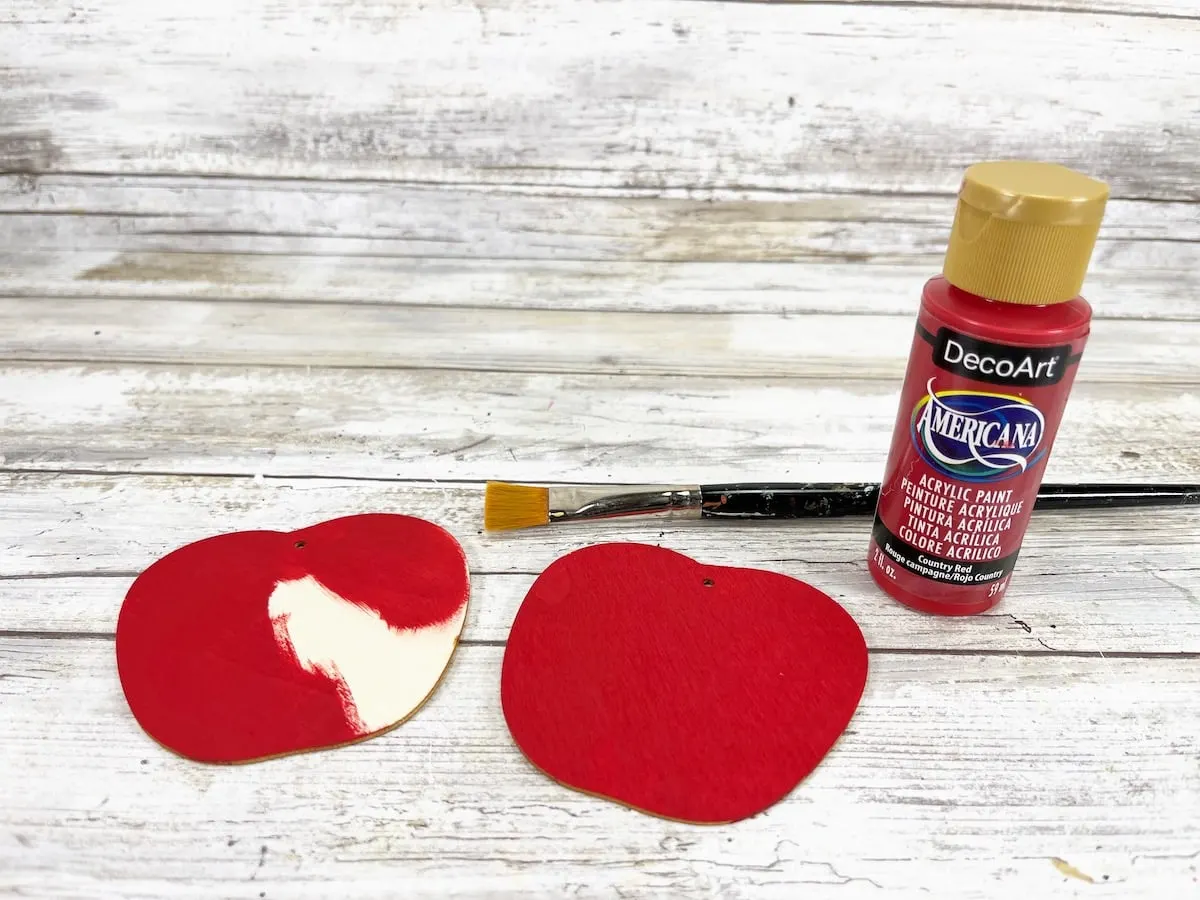 Let dry, and apply a second coat, if needed.
Step 3
Paint two wooden apple cutouts with bright green acrylic craft paint.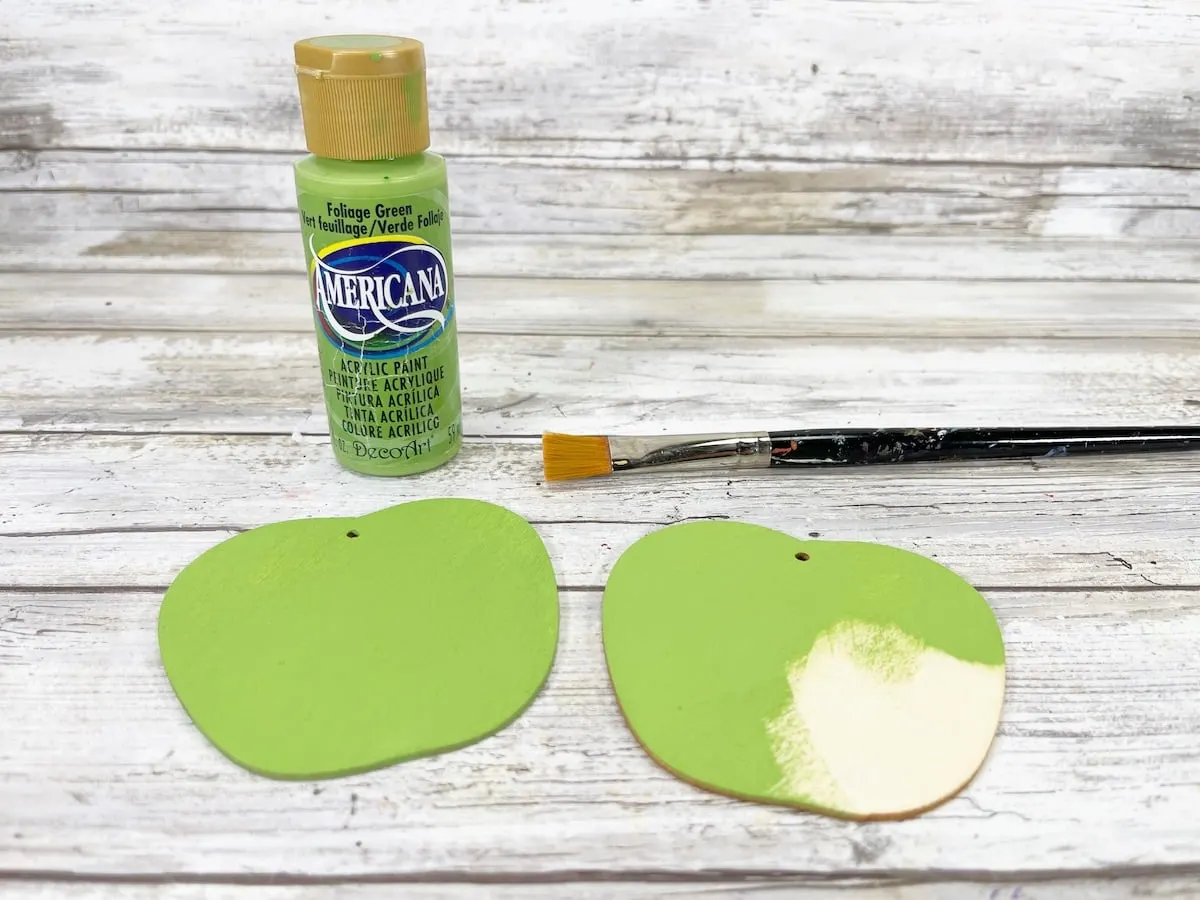 Let dry, and apply a second coat, if needed.
Step 4
Place a generous dollop (about the size of a quarter) of the light brown acrylic craft paint and the liquid craft glue on a paper plate. Using an old paintbrush or a toothpick, mix the paint and glue together until thoroughly combined.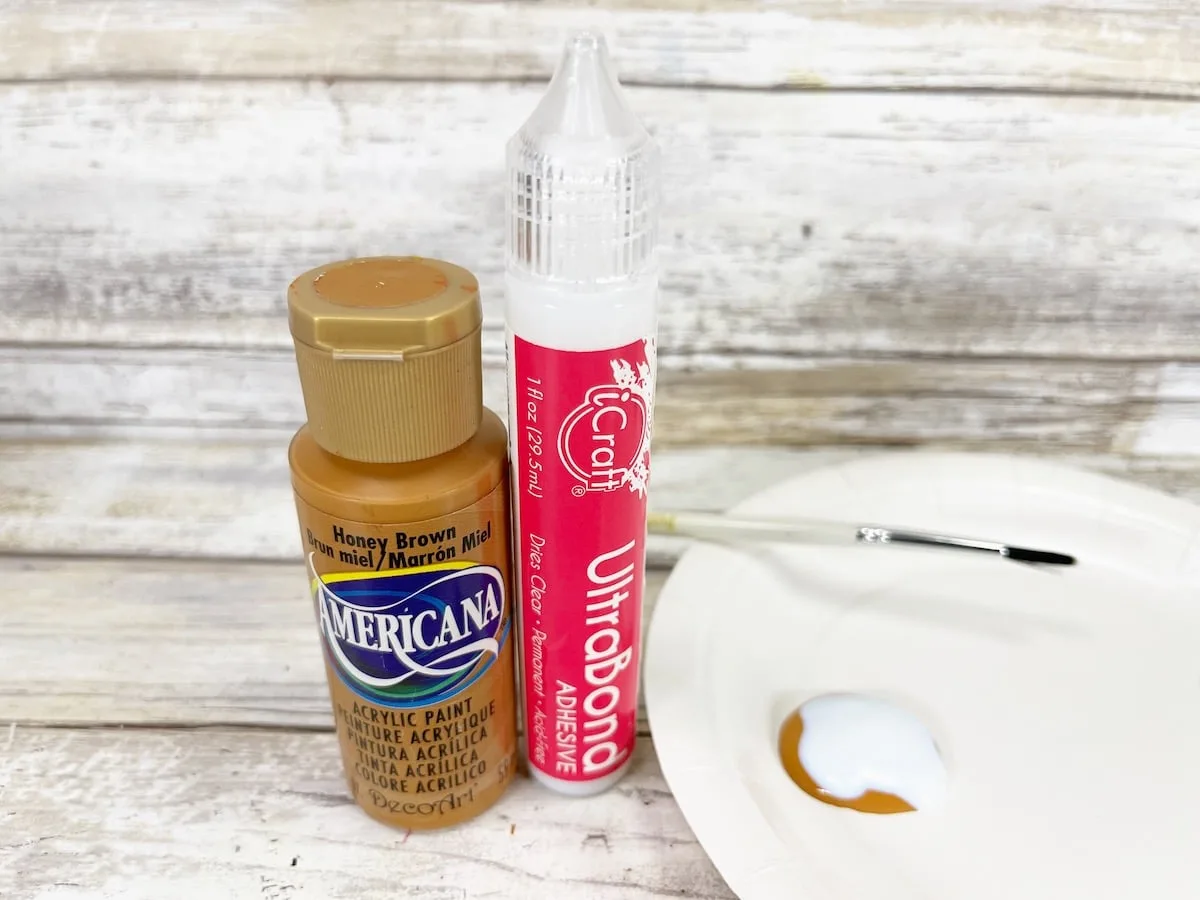 Step 5
Apply a heavy layer of the paint and glue mixture to the bottom half of the apple with an old paintbrush. Be sure to add in some wavy lines at the top to mimic the uneven dipping of caramel on an apple.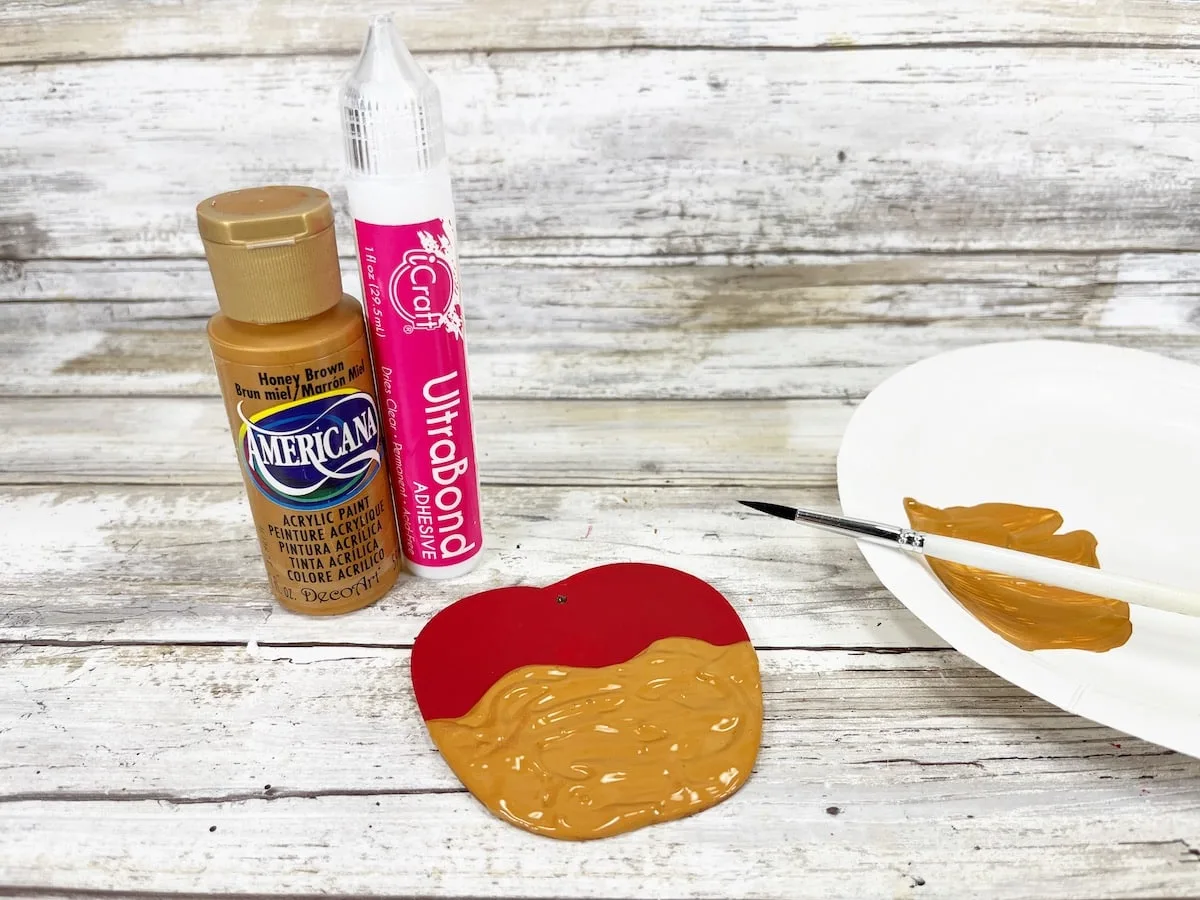 It is okay to leave the paint thick and with lots of texture. It is supposed to look like ooey gooey melted caramel!
Let dry completely.
Step 6
Flip over the apples and glue a craft stick to the top center of the caramel apple.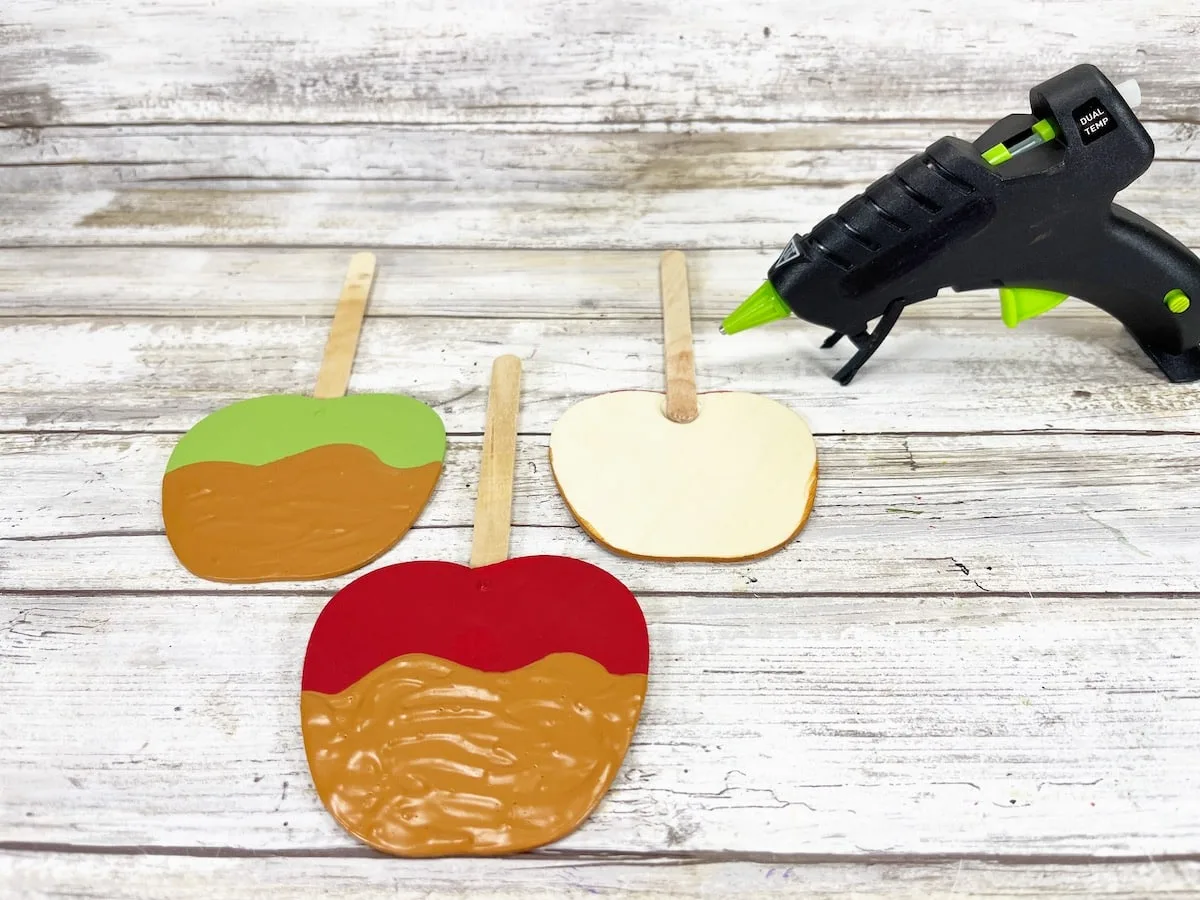 You can use either hot glue or craft glue for this step.
Step 7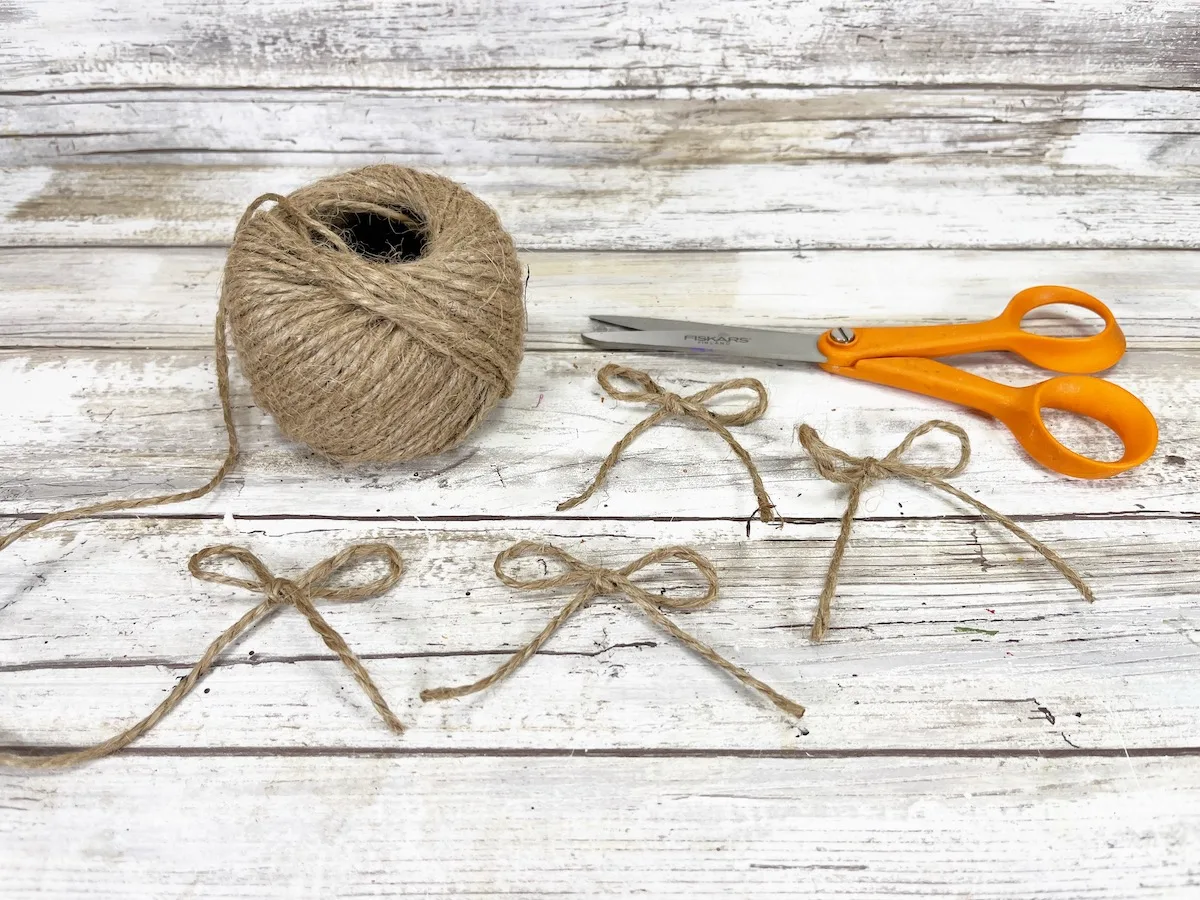 Tie thin jute twine into small bows. Trim the long ends.
Glue one bow to each of the caramel apples where the craft stick and the wooden apple cut out meet.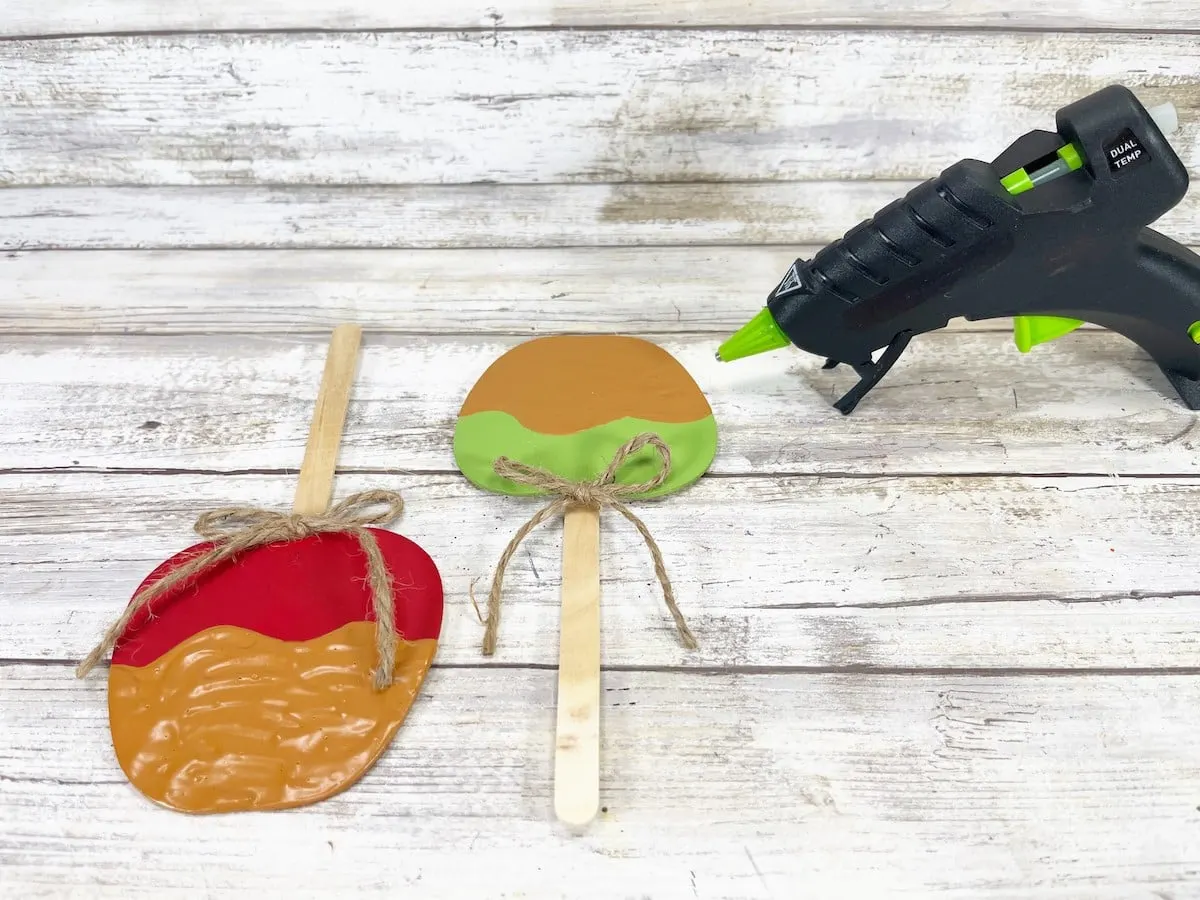 Be sure to Pin This candy apple craft to save for later! Every time you Pin one of our crafts it helps so much! Thank you!!!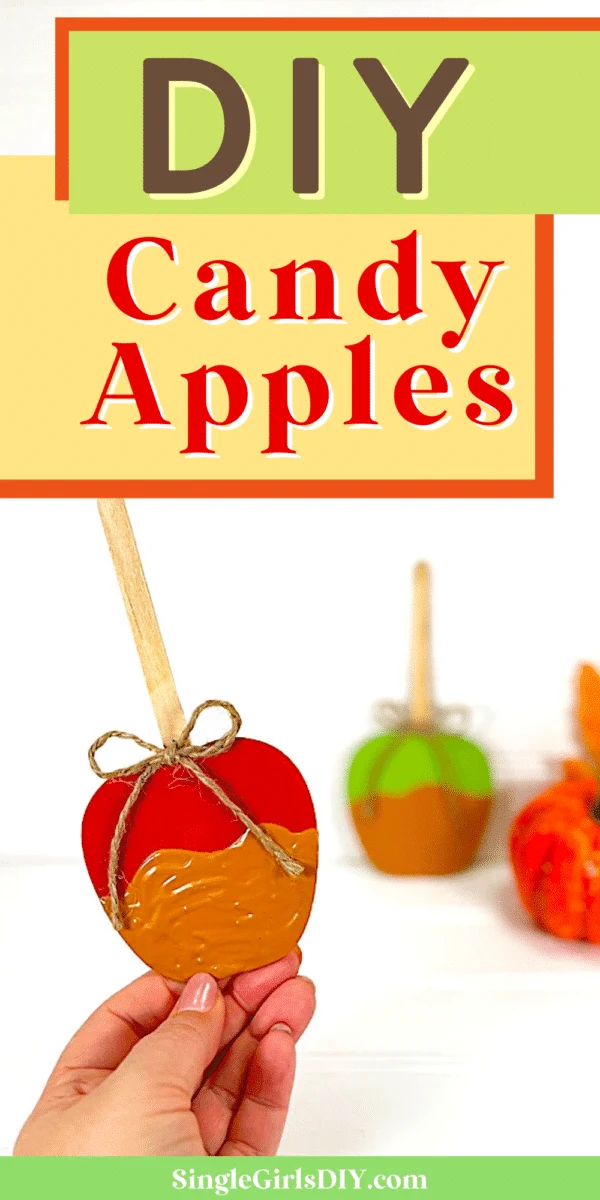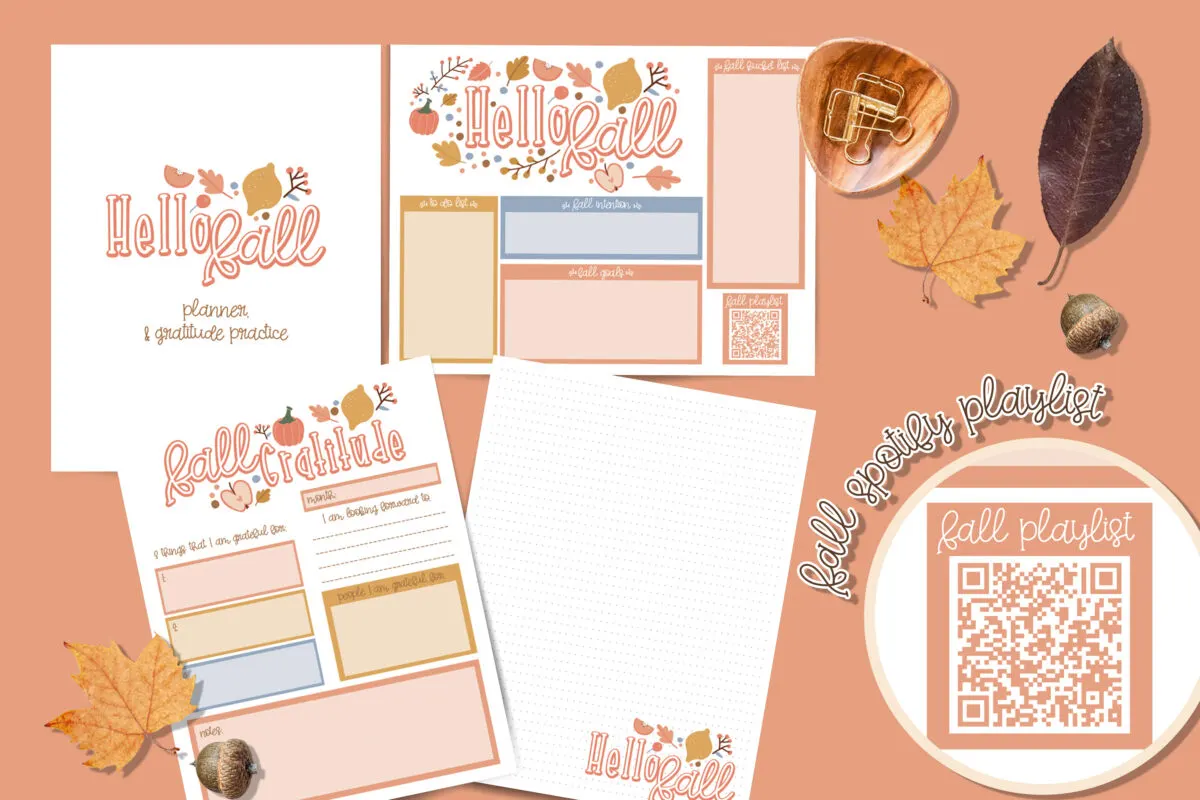 Get Your Fall Gratitude Journal Now!
Fall is a time to rest, reflect and be grateful. This printable planner and journal pack will help you capture your memories, and plan for the busy season ahead.
You'll love our other easy Dollar Tree DIYs for Fall, too! And be sure to look at more of our Fall crafts and Halloween crafts to find other ideas!