There are dozens of snowblower brands available, making it challenging to decide what is the best snowblower for you. These pieces of equipment are not inexpensive, either, so you want to be sure you make a great investment when buying a snowblower.
In fact, you really need to decide whether a snowblower is worth the money for you before deciding which brand to buy.
Here is all of the information you will need below to make an informed decision on your next snowblower purchase.
Snowblowers are different than snow throwers, so be sure to know which piece of equipment makes sense for your needs.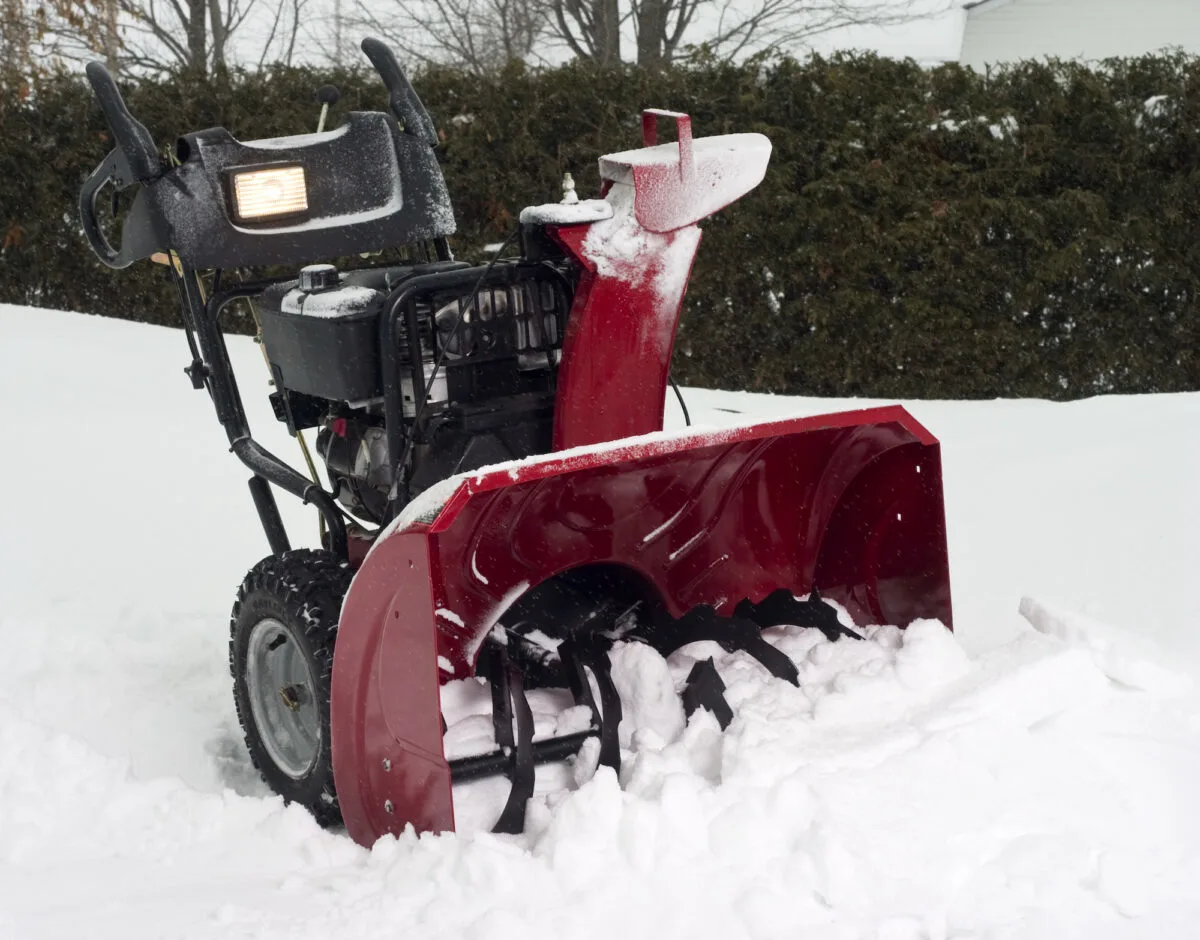 If you do not get much snow each year, be sure to check the minimum depth to use a snowblower as it might not make sense for you to buy one if you do not get enough snow.
Cub Cadet Snowblowers
Cub Cadet is one of the most popular brands of snowblowers. Cub Cadet snowblowers are widely available and come in one-stage, two-stage, and three-stage models.
This range of products makes Cub Cadet an excellent brand for clearing light coverings of snow and densely packed drifts.
Pricing
Depending on which stage snowblower you need, Cub Cadet snowblowers can cost anywhere from $800 to $1,800.
With accessories, such as heated handgrips for snowblowers, you could be looking at over $2,000 in costs. While Cub Cadet is a pricey brand, they are known to be one of the best blowers around, which means you will not have to replace them as often.
Reliability
Cub Cadet snowblowers are exceptionally reliable, so if money is no problem, this is a brand worth considering. Cub Cadet is so confident in their machines that they come with a three-year residential warranty.
You can be safe in the knowledge your snowblower will last for years to come, and Cub Cadet will replace it if it breaks down.
Honda Snowblowers
Honda is a household name, and you may wonder how their snowblowers hold up against other lesser-known brands.
Honda offers single-stage and two-stage snowblowers. Honda does not currently sell a three-stage model.
If you are looking to clear densely packed snow quickly, you may want to look at other brands.
Pricing
The price range of Honda snowblowers varies considerably. Honda's smallest single-stage snowblower can cost around $700, which is a little on the high-end for a single-stage.
Meanwhile, their two-stage snowblowers can range anywhere from $2,400 – $8,000, which is outside a lot of people's price range.
If you are looking at getting a Honda, a single stage snowblower is the most economical choice.
Reliability
Honda-brand machinery is renowned for being reliable, and their snowblowers are no different. The main reason Hondas are so expensive is that they are equipped with a high-quality engine, which is unlikely to break down regardless of the scenario.
As Honda is a widely used brand, its parts are easy to come by, making it easy to do any potential repairs.
Many high-end Hondas also have puncture-proof wheels, which are great if you accidentally run over something sharp buried beneath the snow.
Related Posts:
Troy-Bilt Snowblowers
Troy-Bilt is a lesser-known brand of snowblower that is become increasingly popular over the last few years.
Most major retailers, including Home Depot and Lowe's stock these machines. Troy-Bilt makes single-stage, two-stage, and three-stage snowblowers.
Pricing
One of the main reasons Troy-Bilt brand snowblowers are becoming more popular is because of their relatively low cost.
You can purchase a single-stage or two-stage Troy-Bilt snowblower for as little $400 – $500. Three-stage bowers a bit for expensive and top out around $1,100.
Reliability
Another reason Troy-Bilt snowblowers are getting more popular is that they are reliable. These snowblowers are often ranked among the most durable, up there with Honda.
You can also easily buy parts for your Troy-Bilt engine from Amazon, Home Depot, and on their website, making it easy to repair if it does break down.
Ariens Snowblowers
One of the original brands of snowblowers, Ariens, has been in production since the 1960s.
These classic machines are widely available at most home improvement stores, including Home Depot. Ariens makes both single-stage and two-stage snowblowers.
Pricing
There is a big difference in price between Ariens' single-stage and two-stage snowblowers.
The average cost of a single-stage Ariens snowblower is around $500 – $600, while their two-stage snowblowers can cost anywhere from $900 – $2,500.
These are about the average price for top of the range single-stage and two-stage snowblowers.
Reliability
Despite only making single-stage and two-stage snowblowers, Ariens make some of the most reliable and hard-working snowblowers on the market.
Most users swear by this brand and say that Ariens snowblowers will quickly eat through even the densest snowdrifts.
They are very durable, too, and constructed entirely from steel. Ariens also have a cast-iron gear case that can withstand heavy wear and tear.
Ryobi Snowblowers
If you are searching for a straightforward, inexpensive snowblower, consider Ryobi.
These electric snowblowers are single-stage and work great on light coverings of snow. However, if you are looking to remove large mounds in a hurry, you are best to look elsewhere. These snowblowers are widely available online and at your local home improvement store.
Pricing
As Ryobi snowblowers are battery-powered and single-stage, they are much cheaper than their competitors.
You can pick up a Ryobi snowblower for under $200, while a top of the range model will set you back around $450.
Reliability
While Ryobi snowblowers are compact and easy-to-use, their low-price tag means they're more prone to repairs.
Also, their battery life is limited, which means you may have to recharge the snowblower in the middle of clearing snow.
Overall, Ryobi is excellent for clearing light snow from driveways, but not for much else.
Related Post: How to Clear Snow from a Gravel Driveway the Right Way
Related Posts:
Craftsman Snowblowers
Craftsman makes quality snowblowers, ideal for all your snow removal needs. They are available in most stores, including Sears, Lowe's, and online at Amazon. Craftsman makes single-stage, two-stage, and three-stage snowblowers.
Pricing
Craftsman brand snowblowers are high-quality with affordable. Available with both electric and gas-powered motors, Craftsman's single-stage snowblowers can be bought for under $300.
Their two-stage and three-stage snowblowers are relatively affordable, with a low-end three-stage blower available for under $700. These prices make Craftsman some of the best value for these snow-removal machines.
Reliability
Most Craftsman-brand snowblowers are good value, and some with a two-year warranty, similar to Cub Cadet. However, you must perform maintenance on your after each season, as otherwise, your engine may seize up.
If you decide to purchase an electric Craftsman snowblower, be aware that the battery can run down quickly over time.
Craftsman machines do not have the most powerful engines on the market, but they can deal with most snowfall with little fuss.
While it is nice to buy snowblowers new with a warranty, if you have decided on an expensive brand you can wait until the best times of the year to buy snowblowers and save some money.
Many people donate snowblowers when they are upgrading, which is also a great opportunity to buy one of the best brands at a cheap price.