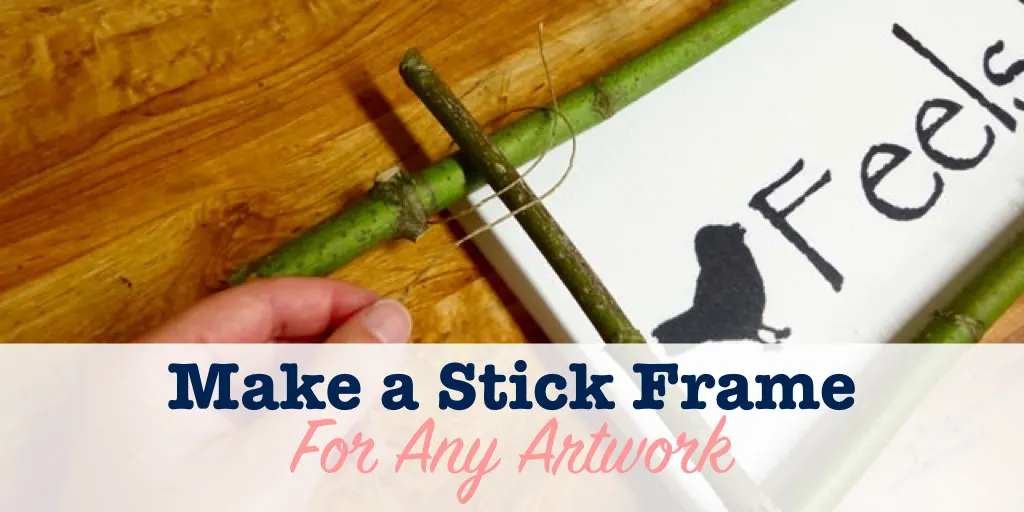 I love DIY projects that I can create by just gathering stuff from around the house. That is exactly what I did to make a stick frame for pictures in my home.
If you want to make a rustic looking frame for any artwork, look no farther than your own back yard. Go pick up a few sticks, and come back. I'll show you what to do to make your own frame.
You can also pick up sticks to make this easy square wreath for your front door!
MAKE A STICK FRAME FOR ANY ARTWORK
MATERIALS TO MAKE A RUSTIC FRAME OUT OF STICKS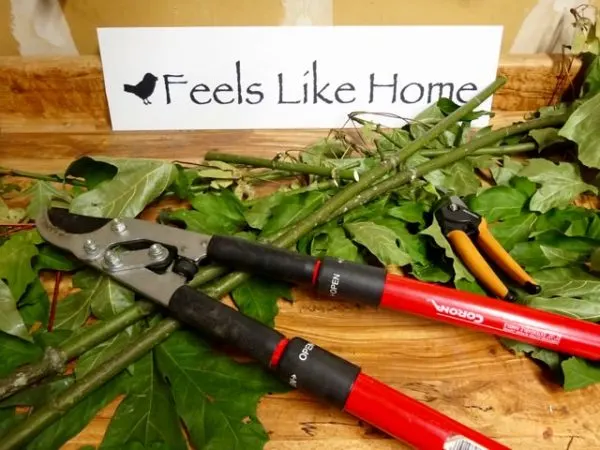 Straight sticks, about 1/2″ in diameter
Pruning shears
Twine
Adhesive (I used silicone, but you can use hot glue)
Do you know how much custom framing costs? I mean, it's astonishing!
Save yourself a ton of money, and create a rustic look for your home at the same time. I made this frame for a sign from my former home staging business.
Here's how you can make a stick frame for any artwork.
1. Cut the sticks to length
To start, I laid out the sticks on top of the sign, and cut them to size.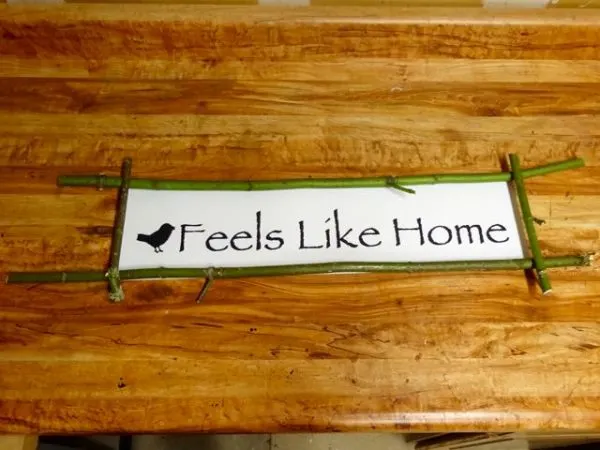 Leave a few inches of each stick hanging past the edges of the item you plan to frame.
2. Secure the corners
Wrap twine around and around the corners to secure them together. This bit is kind of fiddly, as you're trying to hold the sticks and wrap the twine.
Leave a little tail of twine to start, and then wrap over and under and around the two sticks. You should make an "X" with the twine. Once you think you've got enough wraps, tie the ends together at the back.
Repeat for each corner. You'll probably have to keep adjusting the position of the sticks as you work.
3. Secure the frame to the art
Tack the sticks to your piece at each corner.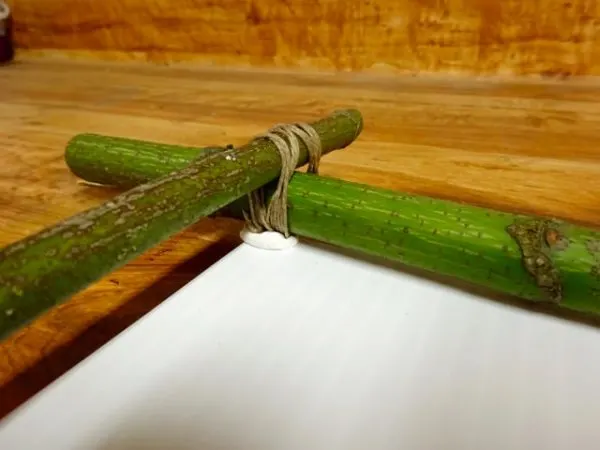 I used a silicone caulk as adhesive to stick my frame to my sign. I chose it because it has a little give. Also, because the sign is plastic, and I worried hot glue might melt it. If you don't have that concern, go ahead and use hot glue. It's faster and easier.
4. Hang your stick frame artwork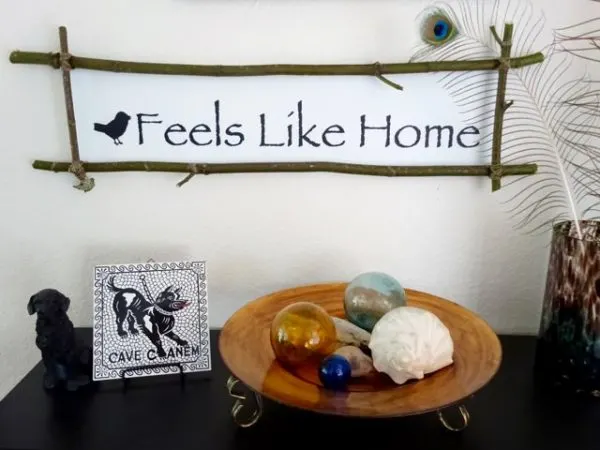 I simply tapped two small nails into the wall at each end of the frame. I then set the frame onto the nails to hang it.
You can also make a loop of twine and tie it to the sticks for the frame to hang from.
And, now that you know how to make a stick frame for pictures or artwork.
Here are some other projects you might like to try that use sticks and plant material from outdoors: