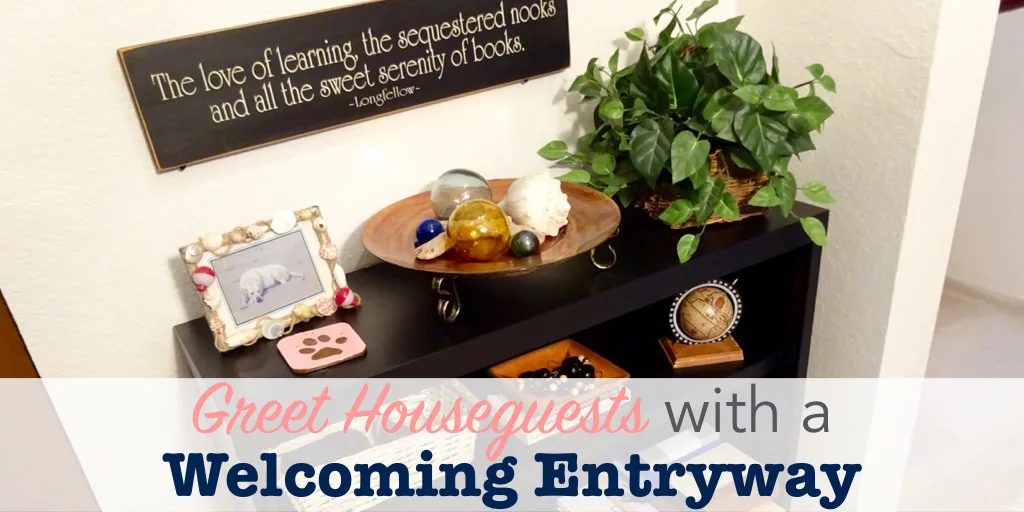 These easy and inexpensive entryway makeover ideas are perfect for making a great first impression to guests at your home. Making a few changes to the small space can really have a big impact! But you do want to choose furniture pieces carefully!
I updated the entryway in my own house with a simple console table, and a new light fixture. Then I added some personal touches. In the before and after pictures, you'll see how a few small (and cheap) updates make make a big change.
ENTRYWAY MAKEOVER IDEAS
If you have a blah entryway in your home, you don't have to go overboard with decorating. Start simple, and add what makes you happy. After all, you're going to see it every day that you leave and enter the home!
Here are some easy ideas.
STARTING FROM SCRATCH
Here's a photo of my entryway shortly after I moved in. I popped a mirror up on the wall (always handy for checking your appearance before leaving the house), and had a blank space begging for a little personality.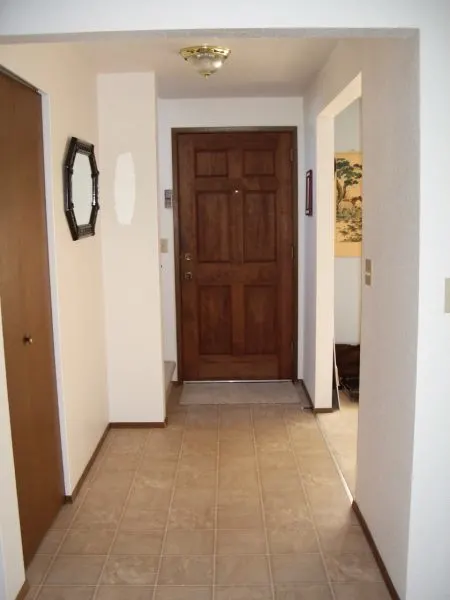 FUNCTIONAL FURNITURE IN THE RIGHT SIZE
You don't need a lot of furniture in the entryway. You might want a table to have a place to set down mail or keys, or show off a few mementos. And maybe you'll want a chair or a bench were people can remove their shoes.
For my home, I was lucky to find a console table at a thrift store. It was originally an old mid-century style display cabinet with faux wood finish. The glass doors were missing and it wasn't much to look at, but it was the perfect size for my space. I refinished it with a satin black paint, and it looks like it was always meant to be there.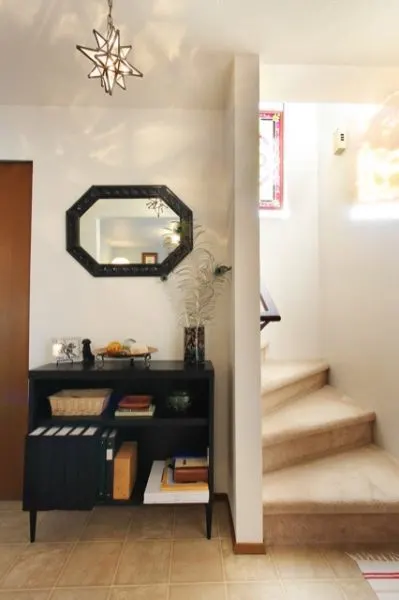 Now I have a spot to display a few personal things that add style and meaning to the space.
If you don't have the patience (or luck) to hunt through thrift stores, I've compiled some great sources for affordable entryway console tables.
It's important to know the dimensions of your space before you go shopping for furniture. You don't want the entry furniture to crowd the hallway, or block access to doors or steps.
MAKE A STATEMENT WITH BETTER LIGHTING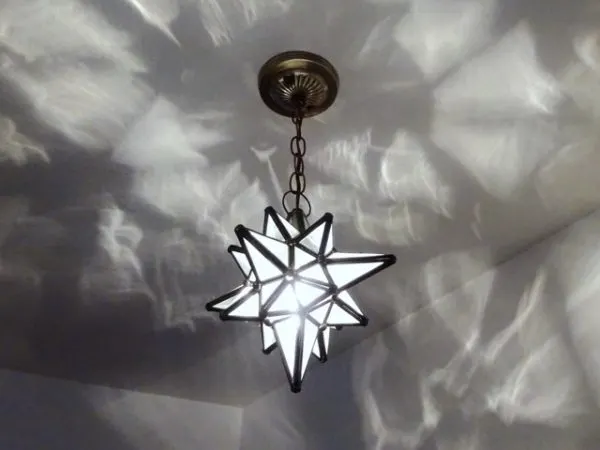 I also updated the light fixture in my entryway. The Moravian Star light adds a ton of unique interest to the space. Isn't it much, much better than the generic ceiling mounted fixture that was there before?
One tip about the light, though. Mine hangs down a little too far, and tall people have to be careful not to hit their heads on it. Just thought I'd mention it, so you don't make a similar mistake.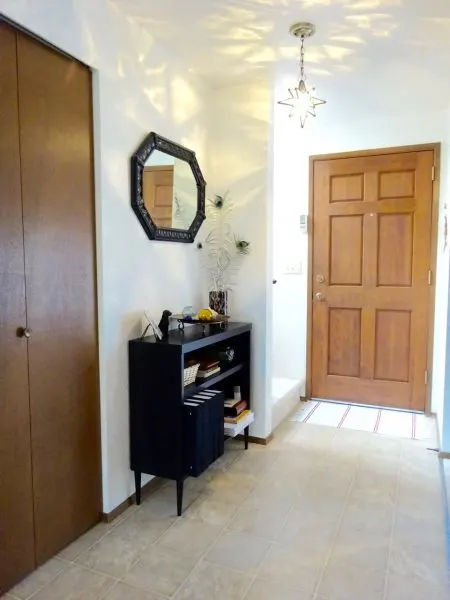 ADD PERSONALITY
So, what should you put in your entryway?
Whatever you want. You can make it mainly functional, with coat hooks, a tray for keys, and a place to take off your shoes.
Or, you can make it a little more stylish. The entry console is the perfect place to put a few things that show off your personal story. You'll walk through the entry regularly, and enjoy the memories of friends, places, or experiences associated with the items on display.
Since I have a coat closet in my entryway, my table is more style than function. It usually holds family photo albums and a few mementos. Everything on display has personal meaning.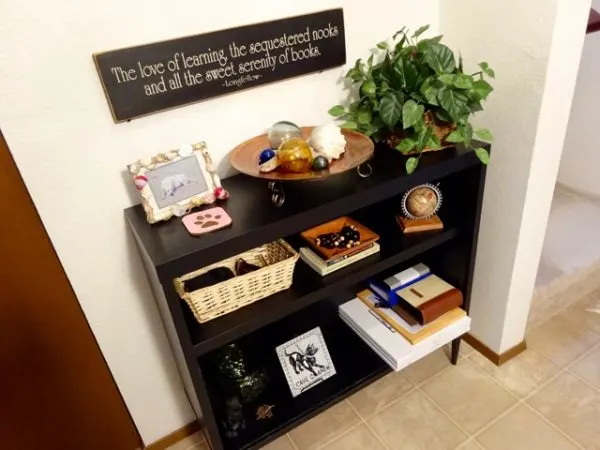 I'm also frequently changing out the decor in my entry. It's fun to update the entryway with the seasons.
In the summer, I often have a bouquet of flowers. For holidays, like Halloween or Christmas, I create a little holiday display. It's easy to make a big impact in this small space.
Small changes, big difference
With just a few small changes, you can make a big difference in your entryway, and create a warm welcome for your guests.
Want some more entryway makeover inspiration? Check out Lindsay's organized entryway at A Butterfly House.
Also, see all the transformations in my home, including: