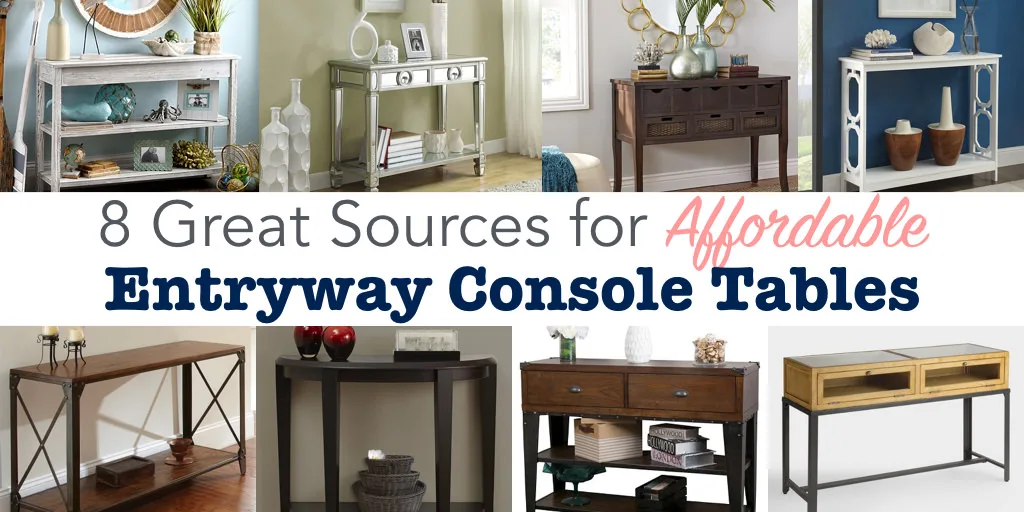 Want a warm and welcoming entryway? Or just a place to drop the mail and your keys?
A console table is a great way to add function and personality to your home's entry. It's the perfect place to show off a little bit of "you," and bring some style to your space.
I love style, but I don't love spending a ton of money to get it. If you're looking for inspiration, and furniture that doesn't cost an arm and a leg, here are a few places to explore.
8 GREAT SOURCES FOR AFFORDABLE ENTRYWAY CONSOLE TABLES
Kirkland's
The Kirkland's founding belief is that "Great style can come at a great price." They have a lot of stylish and affordable pieces to choose from. I had a hard time picking which table to showcase.
Pier 1
Sometimes on a rainy day, I'll just go wander around Pier 1. Anything in their stores "goes" together. They have an eclectic, yet put together feeling. And their prices are reasonable. Look at all the storage space you could have with this table!
HomeSquare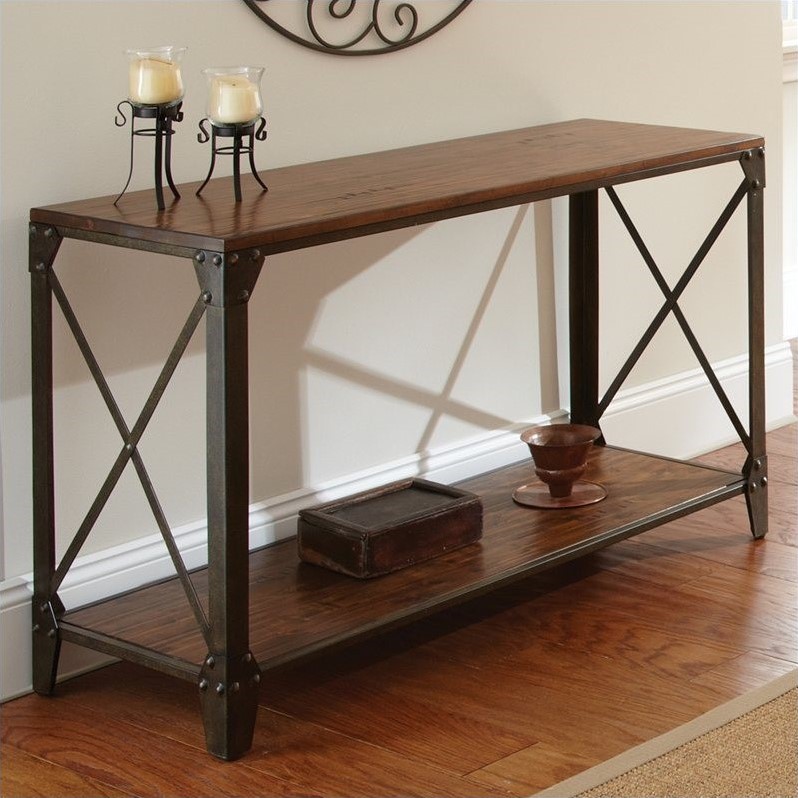 HomeSquare is a growing online retailer, focused on making a large selection of different furniture styles available. There are styles for all different tastes, and budgets, at HomeSquare.
Target
This one's no surprise. Target is a great source for affordable housewares. Their selection of stylish furniture is decent quality, at a good price. I've had my Target furnishings for years!
KMart
KMart's still around? Why yes they are, and they've partnered with other companies to create a great online marketplace. If you have a dark entryway and want a stunning way to lighten it up, this mirrored console table would be perfect for you.
Sears
Like KMart, Sears is also building their online marketplace. They are bringing together pretty and affordable styles like this one, which is priced under $90. Tough to beat that.
Wayfair
And then there's Wayfair. They've been a leader in the online market for years. And they have a great selection. This half moon style is perfect for very narrow entries, because you don't have to worry about walking into the corner of the table.
Cost Plus World Market
World Market is another one of my favorite stores to visit. I enjoy seeing the pieces they bring in from all over the world. A table like this would make a perfect place to display a few keepsakes, while keeping them protected.
With all these affordable options, you're sure to find the perfect entryway console table for your home. Be sure to measure your space before you buy anything, so you know what will fit.
Also, check out how I updated my own home's entryway. It's amazing what a difference you can make with a console table and a new light fixture. And it's fun to change the decor with the seasons.
SaveSaveSaveSaveSaveSave
SaveSave