What's holding you back from accomplishing your DIY dreams?
Are you scared you aren't "good enough" to take on a project, and you need someone else to do it for you?
Don't want to feel like an idiot in the hardware store? Intimidated by power tools?
Not sure you can afford to really do what you want?
You don't need to worry anymore! More women than ever before are taking on home remodeling, home repair and woodworking DIY Projects. You can do it, too!
Going to the Home Improvement Store
If, for any reason, you haven't started taking care of your home or doing DIYs you love because you are intimidated going into a hardware store, don't be!
Perhaps you had a bad experience with a salesperson who made you feel inferior or laughed at your questions before. If this has happened, please know that it was that person's fault. Not yours!!!
There is absolutely no reason any employee being paid by their company to help customers has any right to make you feel small, stupid or insecure. If they do, that's their personal problem, not the home improvement industry.
Visiting a home improvement or hardware store might be one of the first steps you take to decide if you are able to fix a problem at home, or to see how much supplies would cost. Here are some helpful tips to make it a productive and positive experience:
Choose a less-crowded time of day. Asking for help on a Saturday morning might be more difficult than finding an employee to talk to at 7 p.m. on a Thursday night.
Go to the right department. In larger stores, employees have certain skill sets and work in different departments. If you are asking about installing a new refrigerator, you'd want to head to the appliance section and not plumbing. That being said, most employees should be able to direct you to the right person even if you ask in the wrong department.
Bring items that need to be fixed, if you can. It's not easy for a plumbing associate to help you find the replacement for the broken piece of plastic you found in your bathroom sink if he or she doesn't know what it looks like. If possible, bring in the item (or a picture of the item) in question to help narrow down the answers.
Don't be intimidated. You belong in that store just like every other contractor and other homeowner that looks like they know what they are doing. You got money to spend and the store wants you to spend it with them!
Picking the Right Power Tools for Women
Yes, you can use any tool just like any man.
But if you're new to using power tools, you can feel intimidated. And, quite honestly, there are some tools that are easier to use for beginners than others.
Plus, there are some tools that are designed for women's hands and smaller grip, compared to other brands.
See our shopping guide for women's power tools to find the perfect beginner ones for you!
How to Plan a DIY Project the Right Way
I use these steps to plan all of my DIY projects, big or small.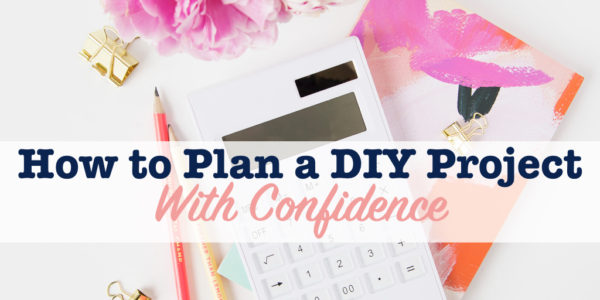 1. Start at the End
Think of your DIY project like a trip – You have to know where you want to end up before you can figure out how to get there.
The very first thing you need for any DIY project is a vision for the finished result. Save pictures of similar ideas that you like. Take notes. Make drawings.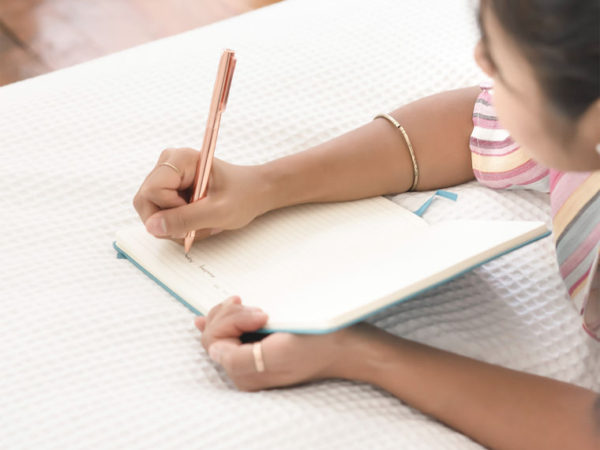 Once you have a clear vision of what you want your project to look like, you can figure out how to do it.
2. Know Your Limits
Dreams and visions are great, but you also need a dose of reality. It's important to set a clear and realistic spending limit for your project.
You have to look at the project budget from two sides. The first is how much you can afford to spend. The second is how much the project will actually cost.
Getting these two in agreement is the tricky part.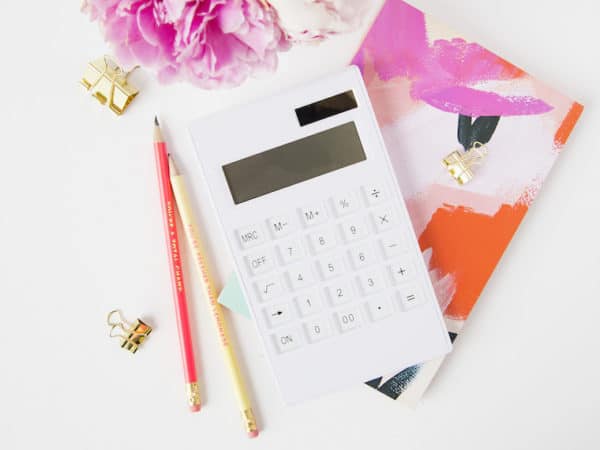 To get started planning a budget, research the materials and supplies you will need for your project. Write down your cost estimates for everything.
The result will likely be more than you want to spend. This is the time to get creative.
Research alternative materials or methods. Scale back your plans. Sell some of your stuff to increase your available funds. Or, practice patience. Keep saving until you can get what you want.
3. Beg and Borrow
I don't advocate borrowing money for your home improvement projects. But I'm all for borrowing tools.
Tools can be expensive. If you're only going to use a tool for one project, you probably don't need to buy it. Ask around to see what you can borrow from friends and neighbors. You can also rent some equipment.
Not only will this save you money on your project, it will save you from having to store a bunch of tools you may never use again.
4. Plan the Work
So, now you know what materials you need, and you've started to gather your tools. Next, you need to plan out the work.
Gather project instructions
Estimate how long tasks will take
Plan the order in which tasks will need to be done
Purchase materials and have everything delivered before you start work
Schedule any help you may need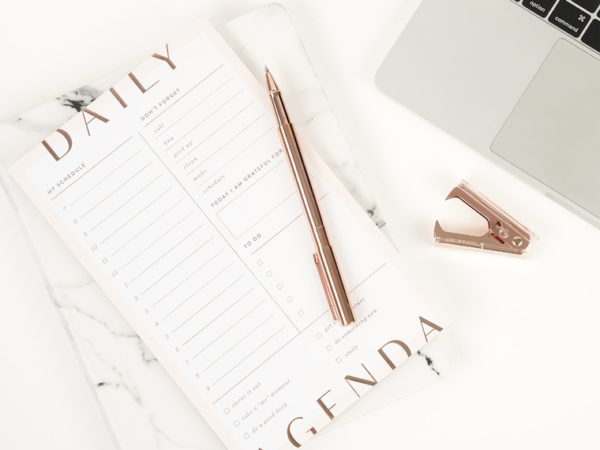 Get your plans on a calendar. If you'll need help with your project, get your plans on your helpers' calendars as well. (I like to bribe friends and family with treats in exchange for free help.)
5. Work the Plan
Finally, it's time to actually do your project.
Create a clear working space for yourself. Make sure you have all of your tools, materials, and instructions ready at hand before you get started. This will help your work go more smoothly.
And you're doing it! With a DIY project plan and budget, you'll be amazed what you can do.
Get my DIY Project Planning Workbook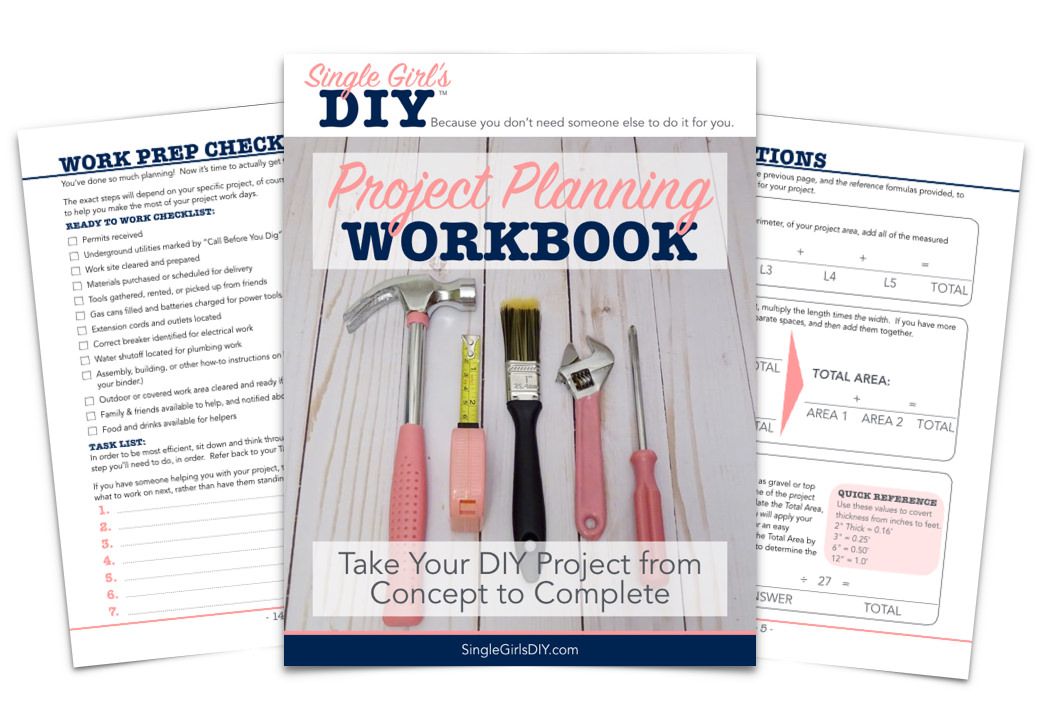 These steps lay out what to do to plan any DIY project. Need a little more help with how to actually do it?
Get a copy of our DIY Project Planner. It walks you through each step of the process, and more, with fillable templates and guides. It's the perfect practical application tool to help you accomplish your DIY project goals.
This guide will help you plan everything you need for any DIY project. It will take you from dreaming about your project, to laying out the steps and planning your tasks, through actually getting it done.