If you are looking for a cute bat craft for Halloween that is easy enough to make with kids, then this bouncy bat is perfect! Using inexpensive craft materials such as styrofoam, paper and a pipe cleaner, it is a fun activity to do for Halloween.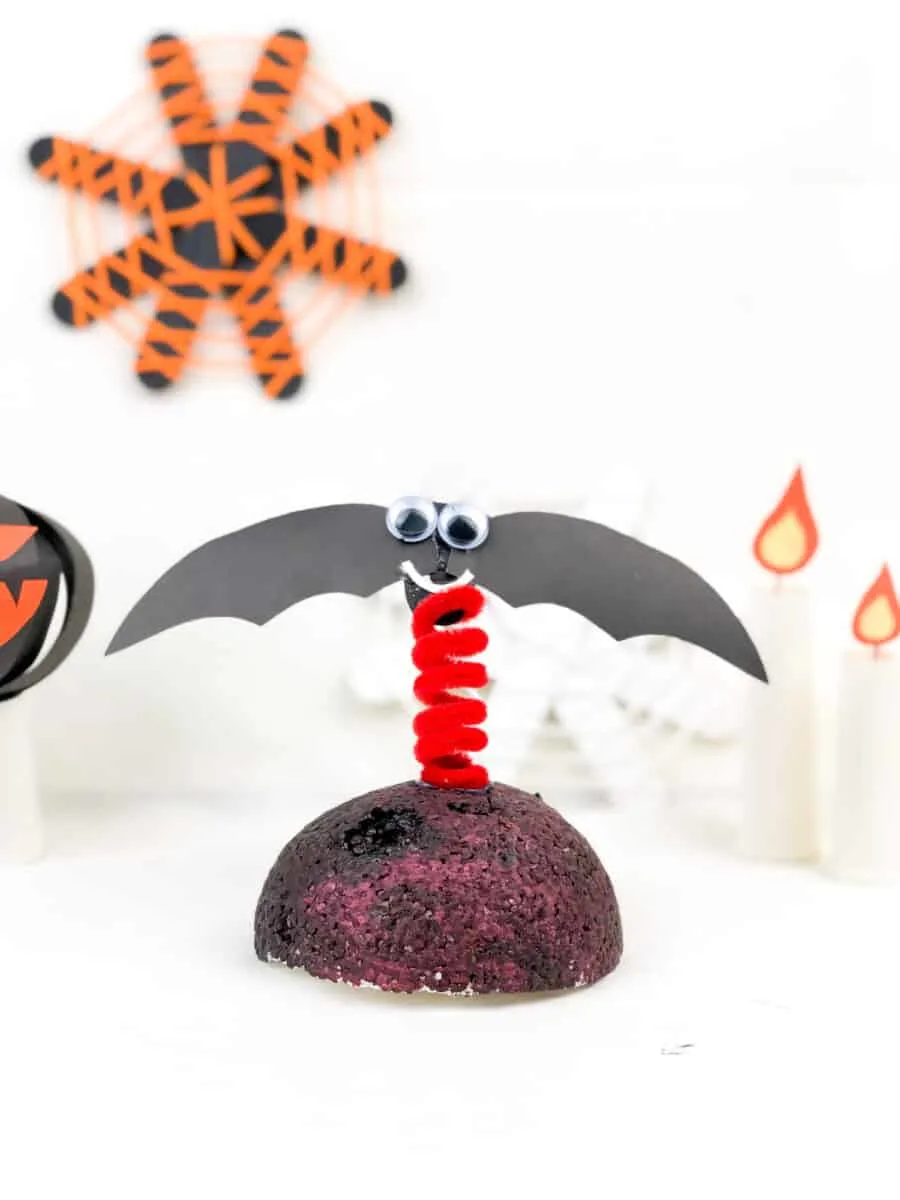 Simple crafts can be some of the best! Be sure to see our 5 Halloween paper cup crafts and our easy accordion paper pumpkin craft, too!
If you have a construction paper pack, you can also make these fun paper strip pumpkins, too!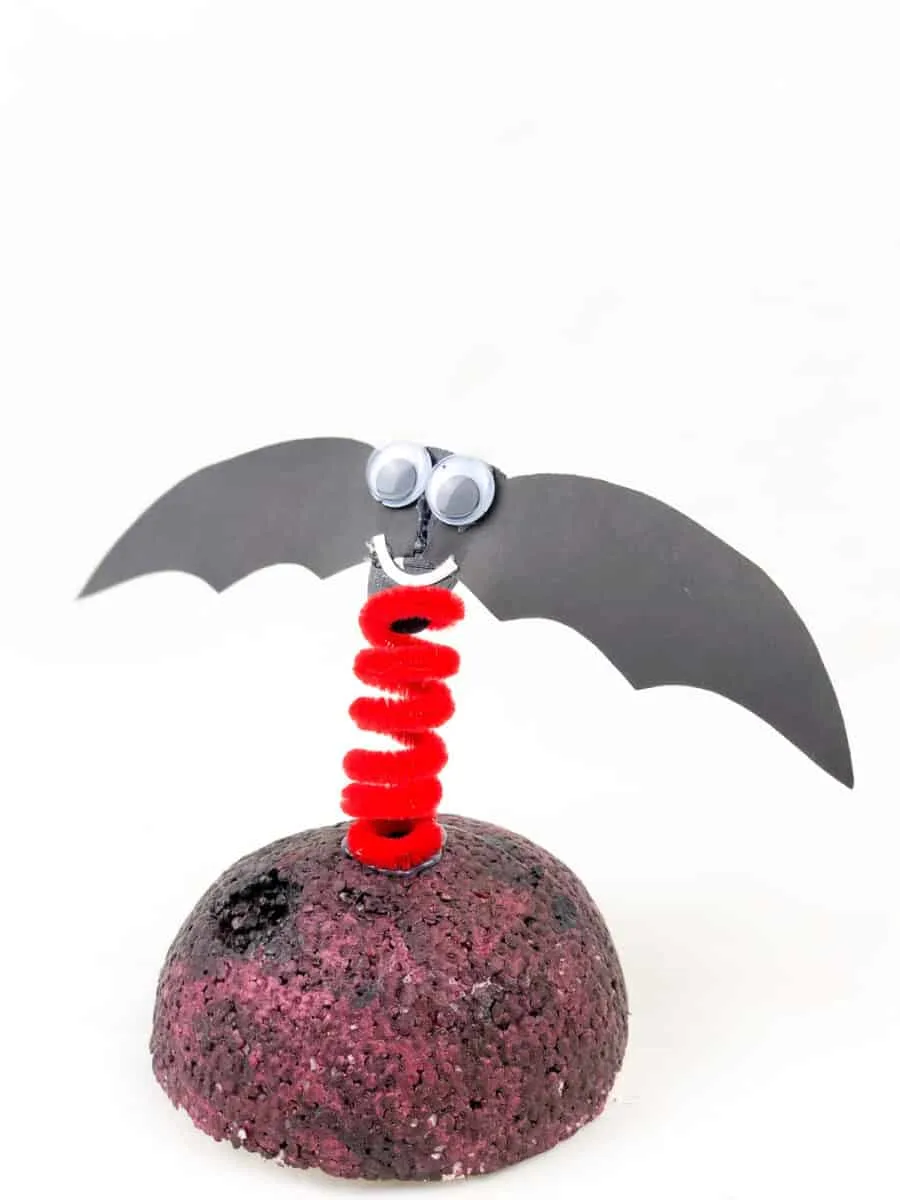 How to Make a Bouncy Bat for Halloween
Supplies
Styrofoam (half of a round shape)
Black card stock
Black and white construction paper
Googly eyes
Pipe cleaner
Black and red acrylic paint
Paintbrush
Scissors
Hot glue gun
Note: In my video below, I show cutting out the bat body from a thick piece of cardboard and painting it black. You can do that, as well, or just use a thick piece of black card stock if you have it.
Directions
Step 1
Paint the styrofoam base with a mixture of red and black paints. I added a touch of orange, too, but red and black would be all you need for the base.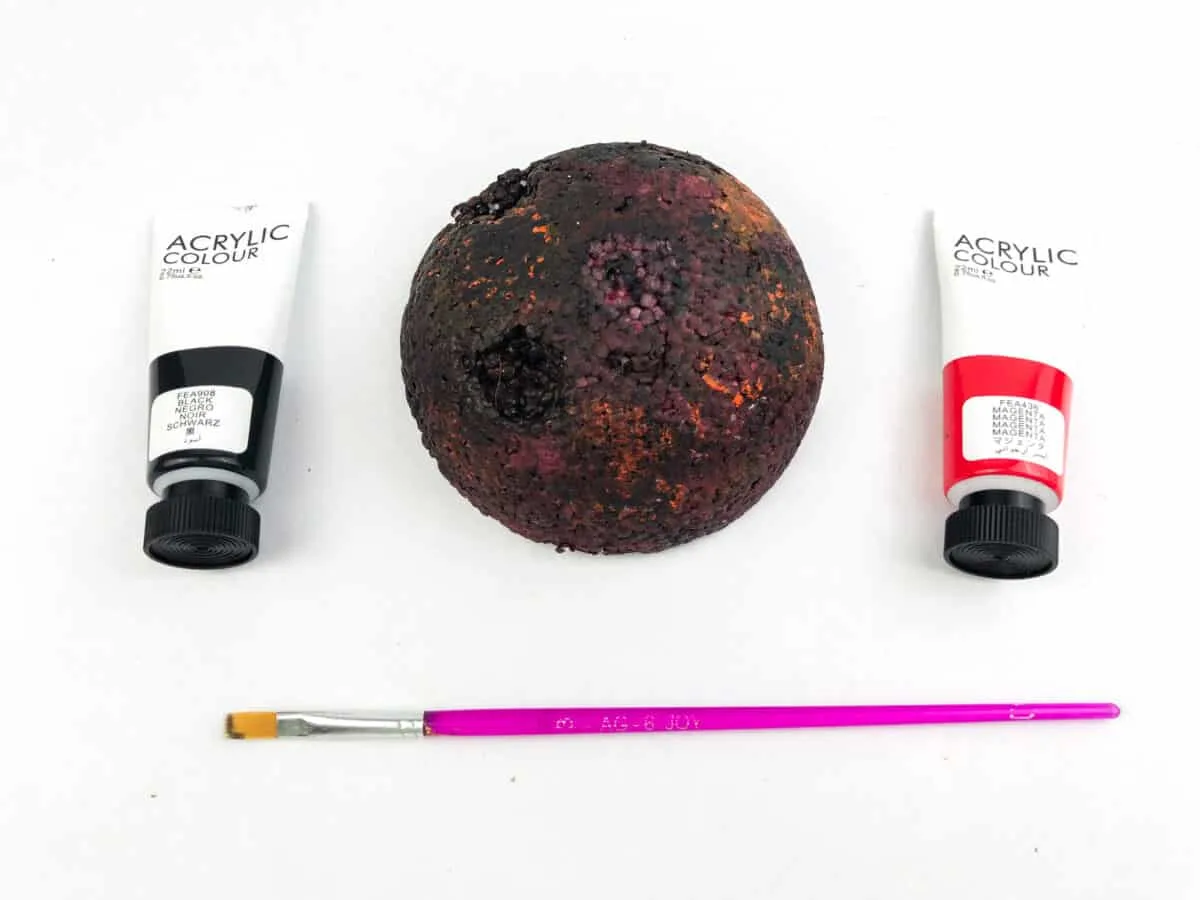 Step 2
Cut out a bat body template from black card stock. Cut out bat wings pattern from construction paper.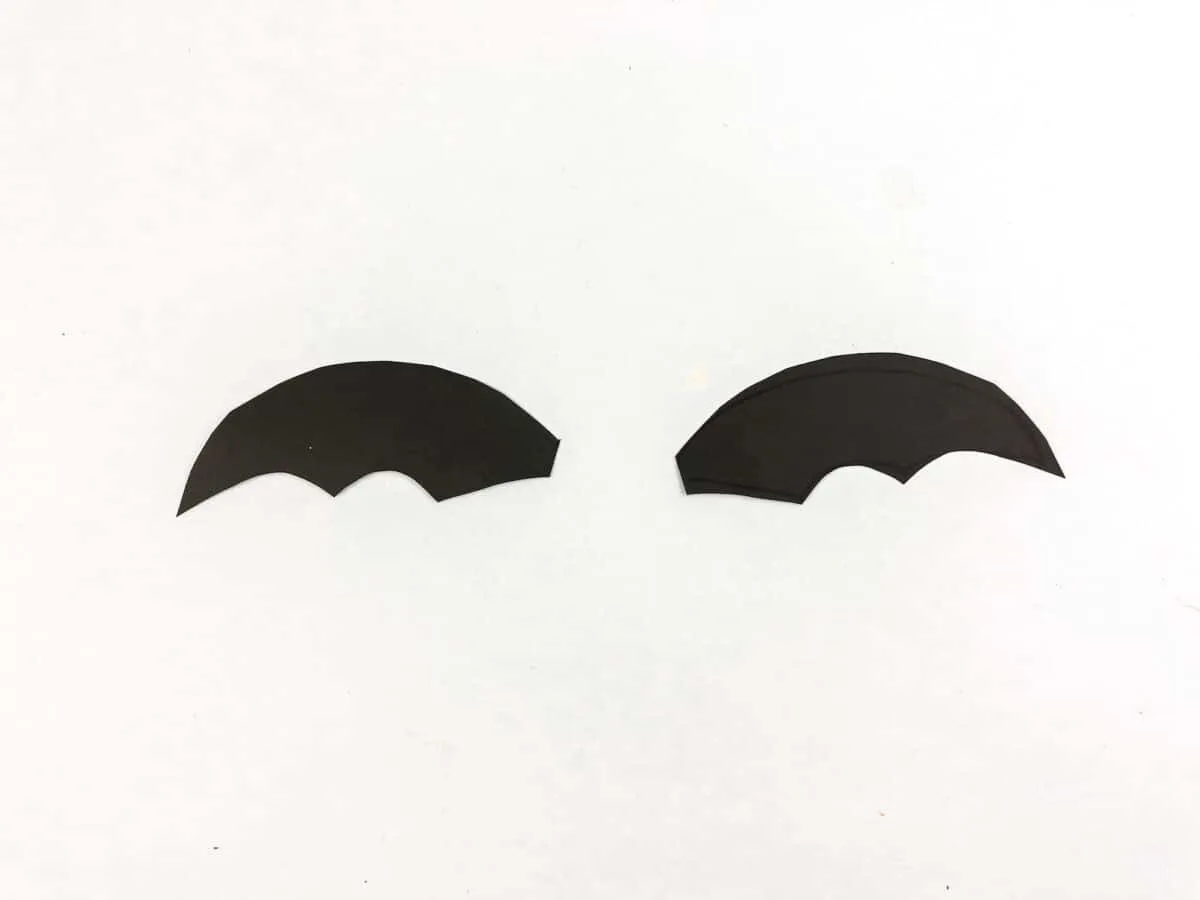 Cut out a small curved smile from a scrap of white construction paper.
Step 3
Attach the bat wings to the body using glue. Glue the googly eyes and the mouth to the front of the bat.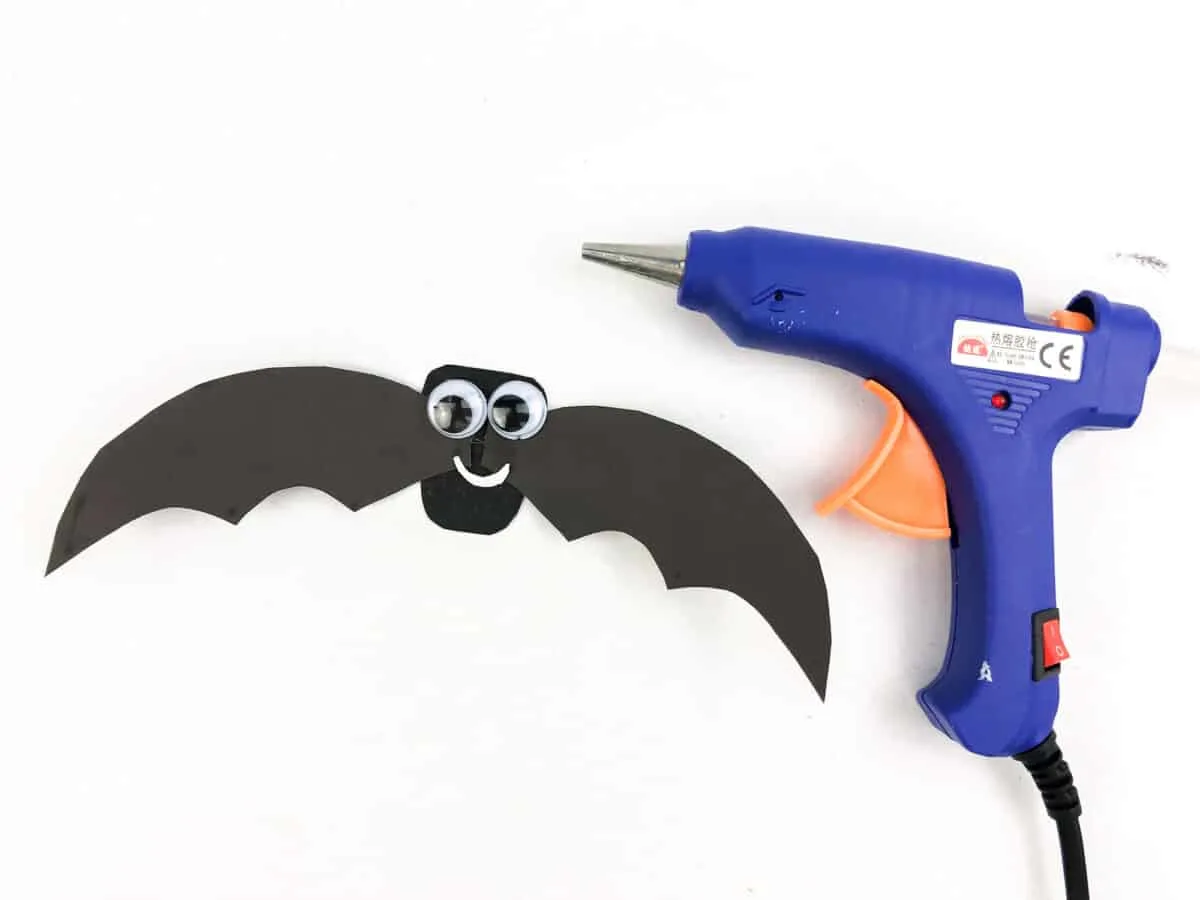 Step 4
Make a spring out of the fuzzy pipe cleaner by wrapping it around a pen or a pencil.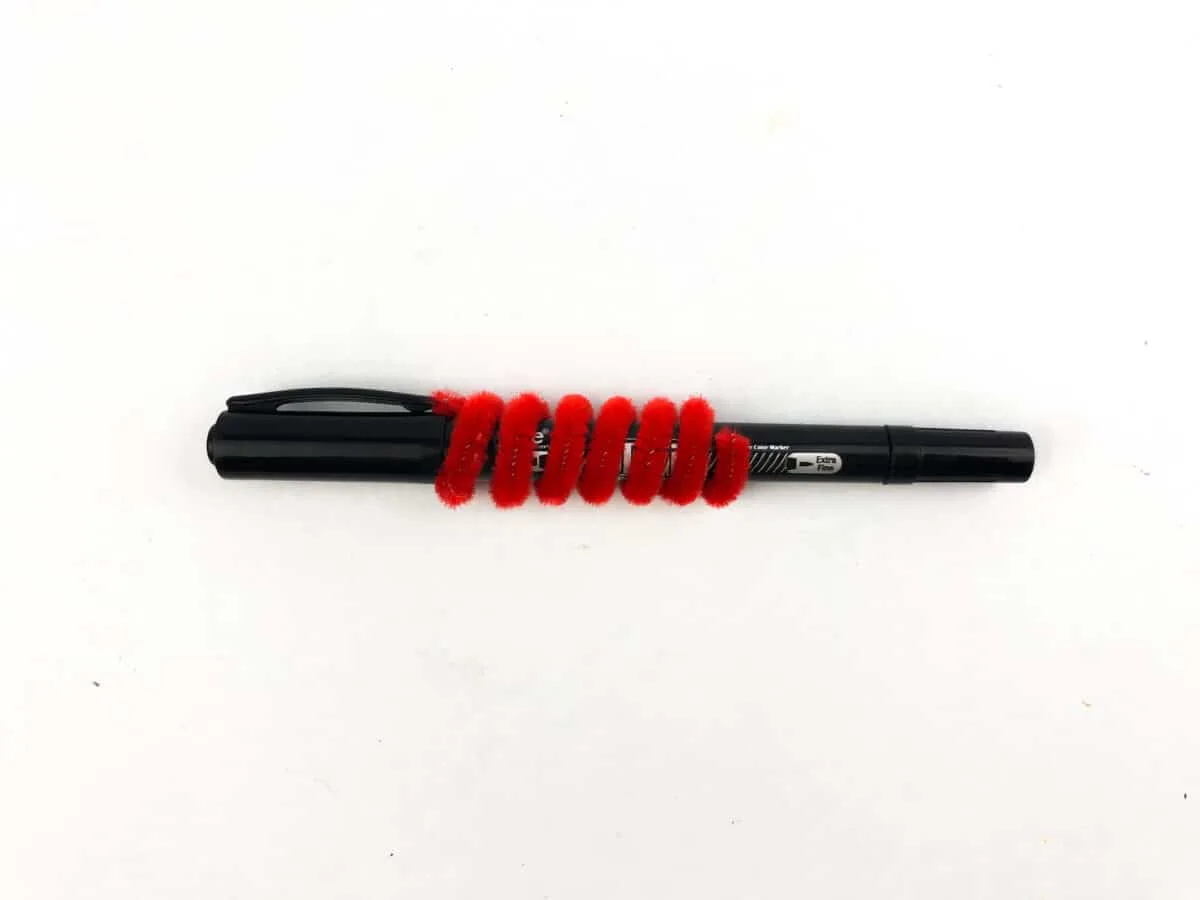 Step 5
Glue the spring to the top of the styrofoam.
Step 6
Attach the bat to the top of the pipe cleaner spring.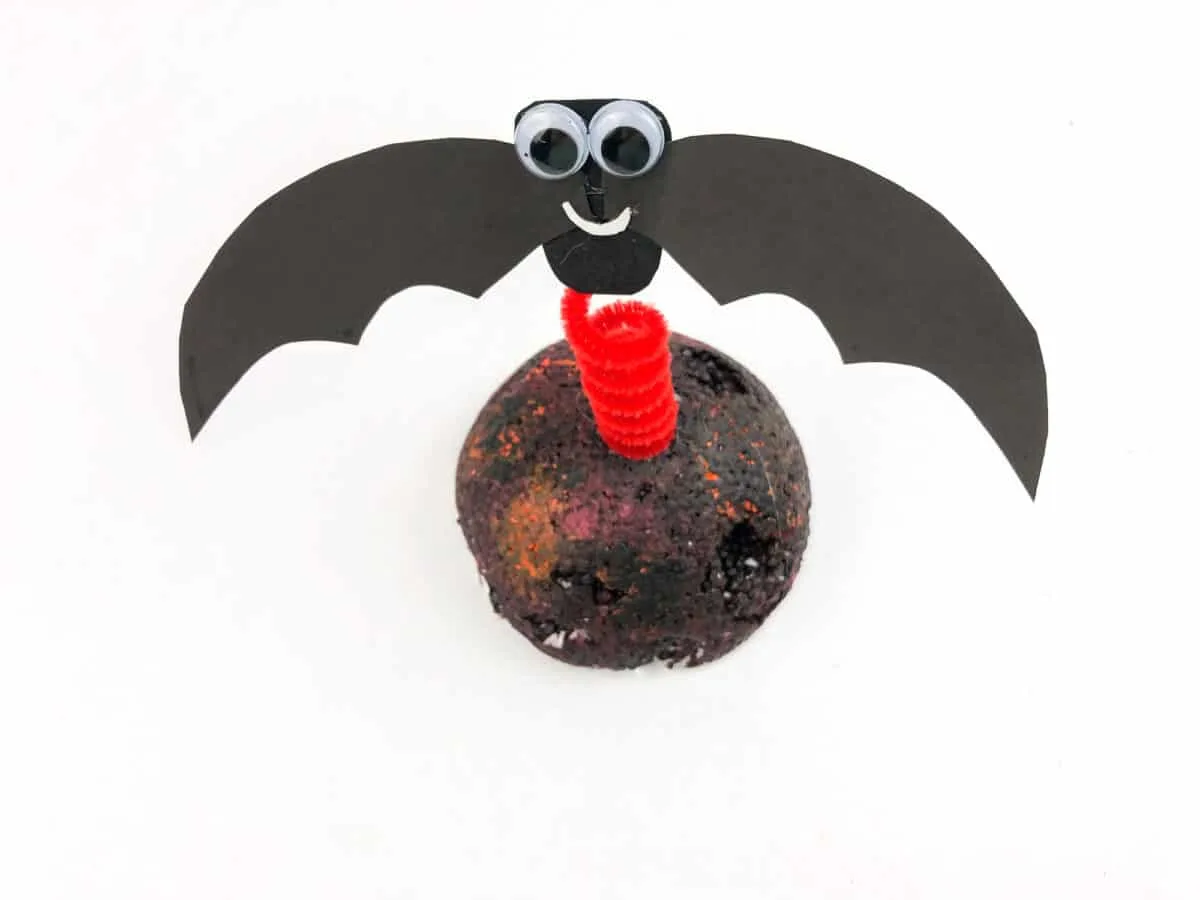 See me making this DIY in the YouTube video below:
Be sure to see all of our easy Halloween crafts!